So Major! Kate Henshaw joins other World Experts, Drew Barrymore, RuPaul & Faith Hill as Judges for CBS' "The World's Best" Talent Show
Nigeria's very own Kate Henshaw has some major news as she will be one of the international judges on CBS' new talent show "The World's Best".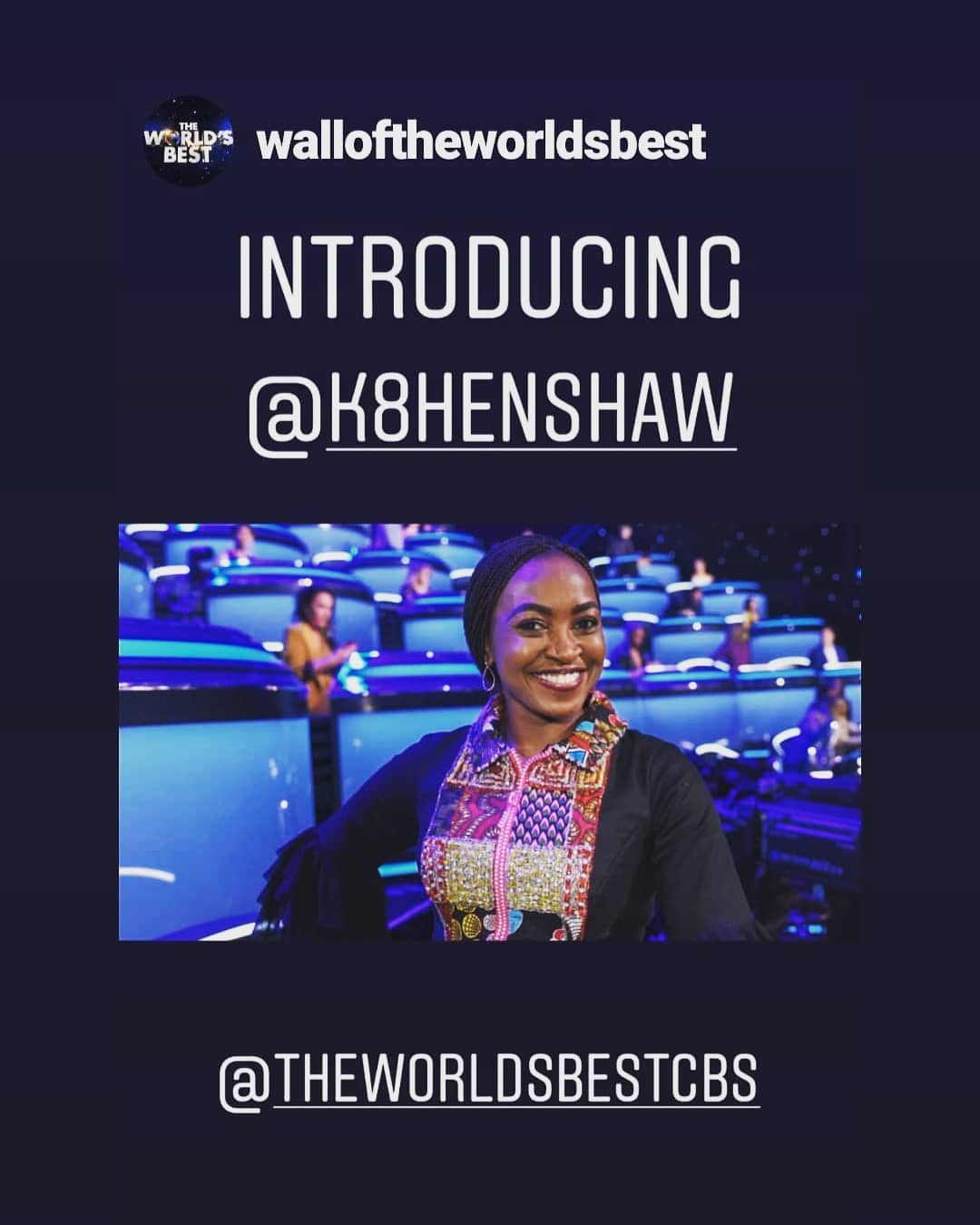 Hosted by James Corden, the talent competition series will feature "elite acts from around the globe competing for a $1 million prize and the title of The World's Best." The American judges include Drew Barrymore, RuPaul, and Faith Hill.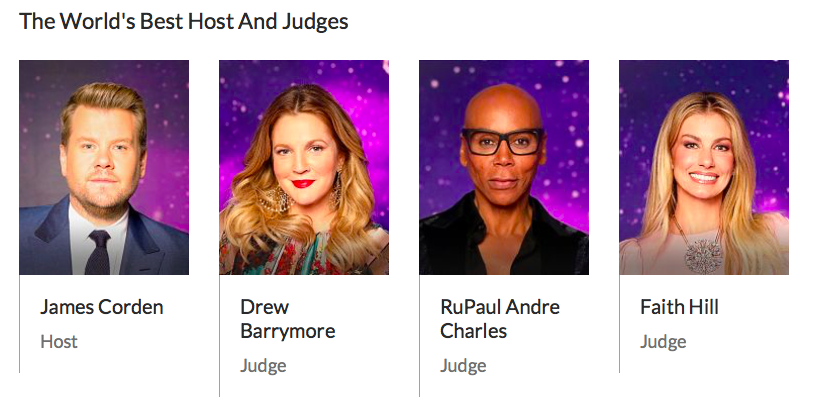 To spice things up, Nollywood actress Kate Henshaw will join 49 other international judges from 38 countries. These 50 international judges will make up the "Wall of the World". The acts not only have to impress the all-star line-up of American judges, but they will also need to break through the "wall of the world."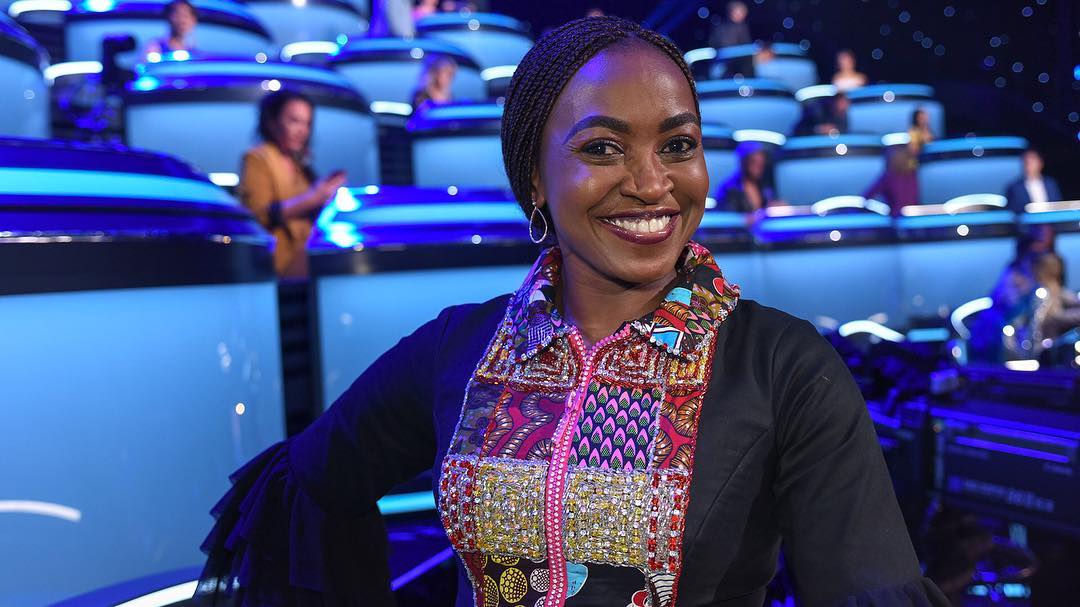 The "wall of the world" is comprised of experts from every field of entertainment, from Bollywood to ballet, K-Pop to comedy, martial arts to magic, and everything in between. These experts not only have fervent followings in their home countries but, in many cases, internationally, and will offer feedback during every round of the competition and be responsible for helping to decide which act is ultimately crowned "The World's Best".
The series will run for 10 episodes and will premiere on the 3rd of February.
In addition to Kate Henshaw, the world experts are:
AARON CASH Australia – Dancer/Choreographer
ALBERTO BELLI Mexico – Director
ALEX WRIGHT South Korea – K-Pop Producer
ANDERSON SILVA Brazil – UFC Legend
ANGELA GROOTHUIZEN The Netherlands – Singer/TV Personality
ARIADNA GUTIéRREZ Colombia – Model/Former Miss Colombia
ARTHUR GOUROUNLIAN Armenia – Creative Director/Choreographer
ARYANA SAYEED Afghanistan – Award-Winning Singer
CARLOS LATRE Spain – Comedian/Actor
CAROLINE MORAHAN Ireland – Actress/TV Host
CECILIE LASSEN Denmark – Royal Ballet Dancer
CHANTAL JANZEN The Netherlands – Award-Winning Actress/ Singer
CHINZ MACHIDA Brazil – 5th Degree Blackbelt Shotokan Master
DAVE ERINGA UK – Platinum-Selling Record Producer
DENNIS JAUCH Germany – Award-Winning Dancer/ Choreographer
DEL MAK UK- International Dance Judge/Choreographer
ESSA? ALTOUNIAN France – Multi-Platinum Artist
GALABINA KAMENOVA Bulgaria – Six-Time Champion Gymnast
GALENA VELIKOVA Greece – Sport Dance Champion
GAUKHAR "GIA" NOORTAS Kazakhstan – Filmmaker/Actress
HOK KONISHI Japan – Emmy-Winning Choreographer
IDA NOWAKOWSKA Poland – Ballerina/Actress
JORGE GONZOLEZ Germany – Fashion Icon/TV Personality
KATHY WU China – Actress/Television Host
KESHIA CHANTé Canada – Award-Winning Singer/Songwriter
KOBI ROZENFELD Israel – Choreographer/Creative Director
LIRA South Africa – Multi-Platinum Artist
LUIGIE GONZALEZ Panama-Grammy-Nominated Record Producer
MAKOTO DEGUCHI Japan – Theater Producer
MARGARETA SVENSSON RIGGS Sweden – Musical Artist/Vocal Coach
NAKUL DEV MAHAJAN India – Bollywood Choreographer
NATHALIE YVES GAULTHIER Canada – Circus Expert
NAZAN ECKES Germany – TV Host/Judge
PATRICIA MANTEROLA Mexico – Telenovela Star/Singer
PAULINA AGUIRRE Ecuador – Latin Grammy-Winning Singer
PETRA SPRECHER Switzerland — Stuntwoman
POPS FERNANDEZ Philippines – Music Icon
KISHI Samoa – WWE Hall of Fame Wrestler
ROKIT BAY Mongolia – Rapper/Music Producer
ROSS KING Scotland – Emmy Award-Winning Journalist
SERGIO TRUJILLO Colombia – Award-Winning Broadway Choreographer
SHADO TWALA South Africa – Award-Winning Radio/TV Personality
SISCO GOMEZ UK – Choreographer/TV Host
SLAVA N. JAKOVLEFF Russia – Film Director/TV Producer
SLONGS Belgium – Award-Winning Rapper
STU GOLFMAN Canada – Comedy Talent Agent
STUART MACLEOD Scotland – Critically Acclaimed Magician
TATS NKONZO South Africa – Award-Winning Comedian/ Musician
THAI NGUYEN Vietnam – Fashion Designer/TV Host
WILLIAM YUEKUN WU China – Beijing Opera Actor
YEMI A.D. Czech Republic – Celebrity Choreographer/ Creative Director
ZO TYLER UK – Vocal Coach/TV Personality
ZORA DEHORTER Nigeria – International Casting Director