A Story of Love, Betrayal & Ambition! Don't Miss 'Halita' Weekdays on DStv
We are a sum of our experiences, the combination of a long series of events that shape our lives. Prepare to grab a seat and stay on the edge of it as you follow a series of events that ultimately shape a young woman's life.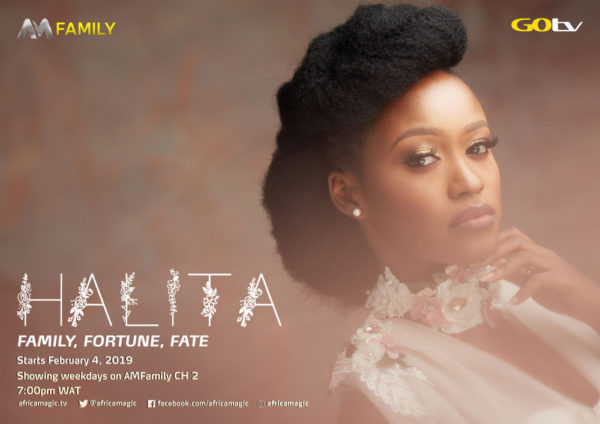 Set in Northern Nigeria, Halita is the story of a 20-year-old farm girl from a small village, whose life takes an abrupt turn for the dramatic. Driven by the state of her ailing mother and encouraged by her determined father, Halita leaves home for the big city where she hopes to find a job to be able to afford her mother's treatment. Our young protagonist is forced to make life-changing decisions amid love, betrayal and ambition.
Join Halita on this event-filled journey on Africa Magic Family, GOtv Channel 2 and DStv Channel 154. You can also watch it wherever you are on DStv now.
Don't miss the premiere on Monday, February 4th at 7 pm WAT.
—————————————————————————————————————————————–
Sponsored Content