Ice Prince Zamani & Sharon Ooja debate #whoshouldcookdinner on Twitter
Every year in Nigeria, Valentine's day always comes with its own special kinda lovers drama and this time around it is none other than recently discovered celebrity couples Ice Prince Zamani and Sharon Ooja. The celeb couples chose to bring their private life online with an interesting argument around #whoshouldcookdinner.
It all started when Sharon responded to a random tweet about #whoshouldcookdinner, with a challenge to Ice-prince.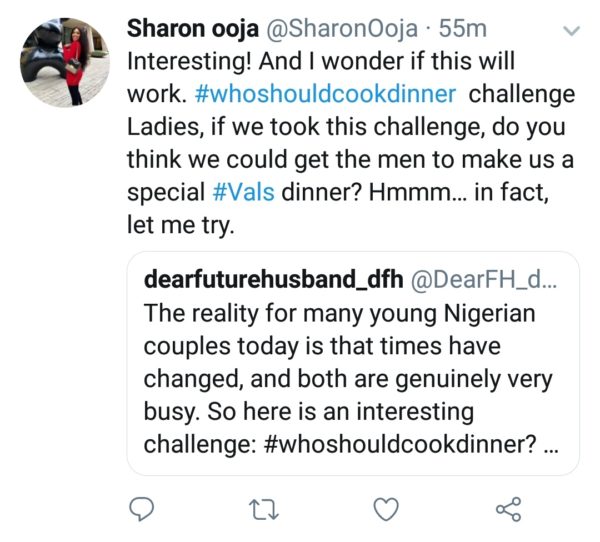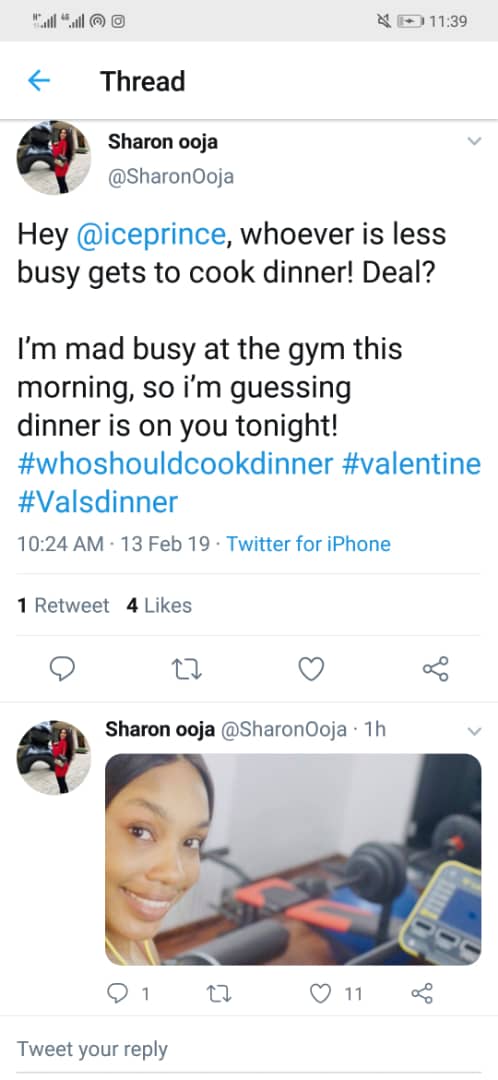 Ice-prince who was not having it responded with why he is definitely not going to be the one to cook dinner because he will be so tired after his music video shoot.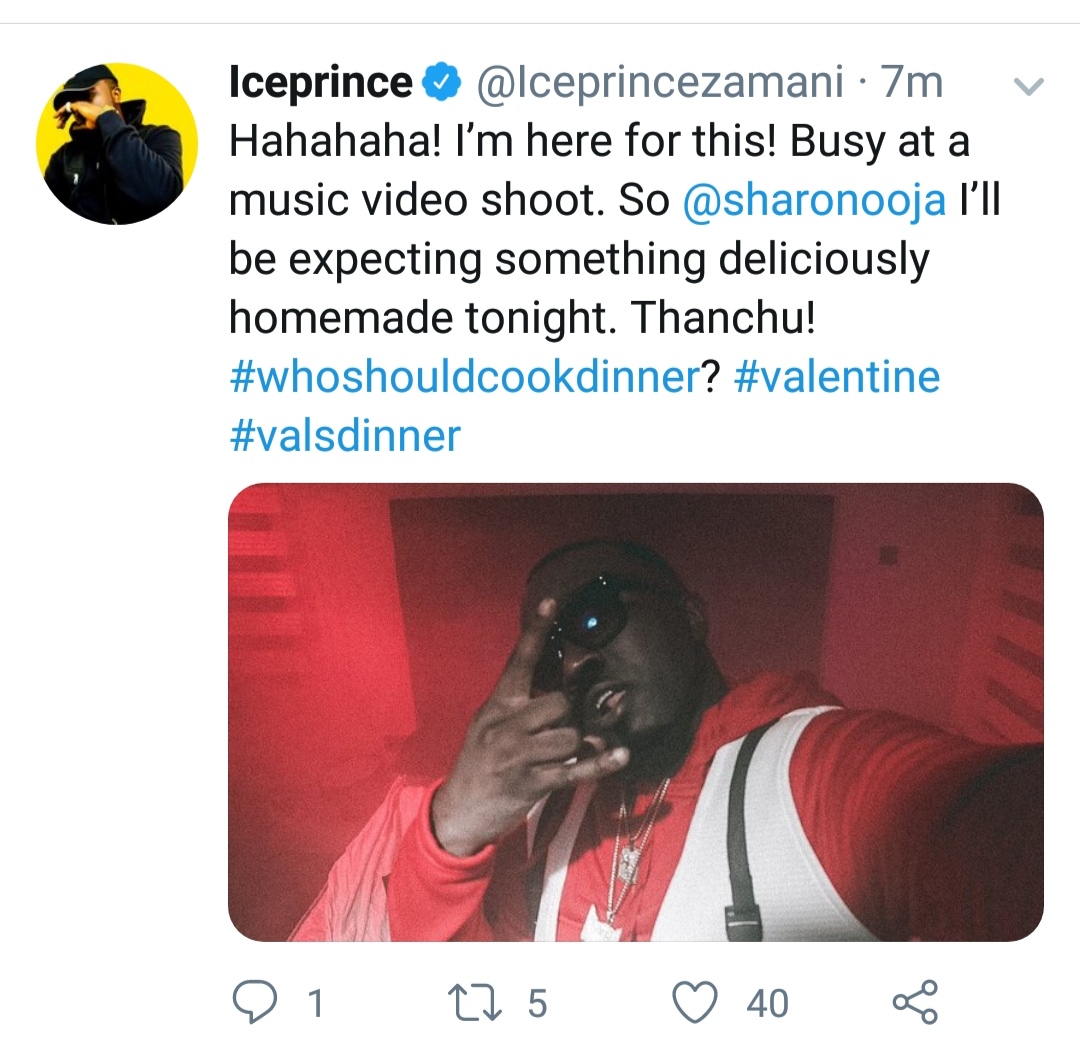 The challenge then took off to a whole different level with each party trying to prove how they were busier than the other and deserved to get home to a special meal. There was even picture receipts of their busy days and of course, social media jumped on it to take sides.   
Who will out busy the other, who will get the sentiment of the online crowd?…we are here for this drama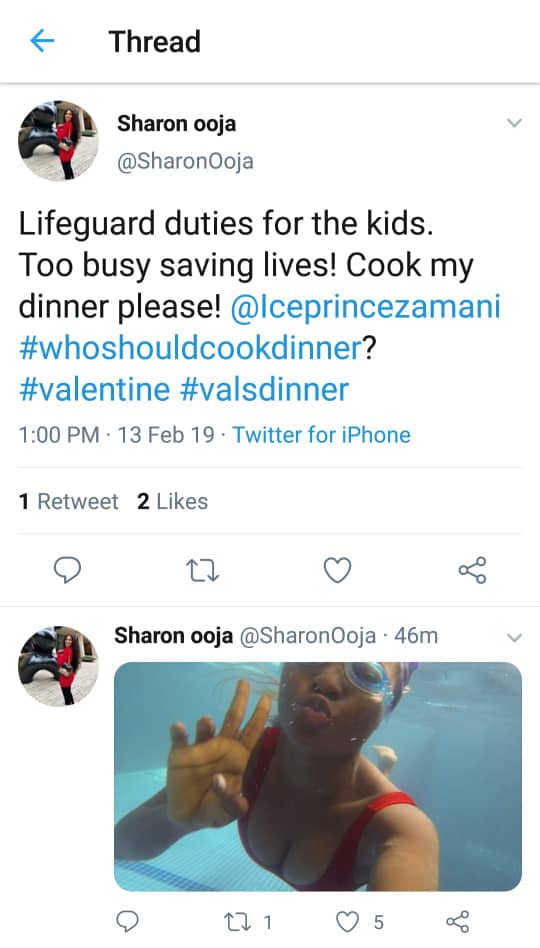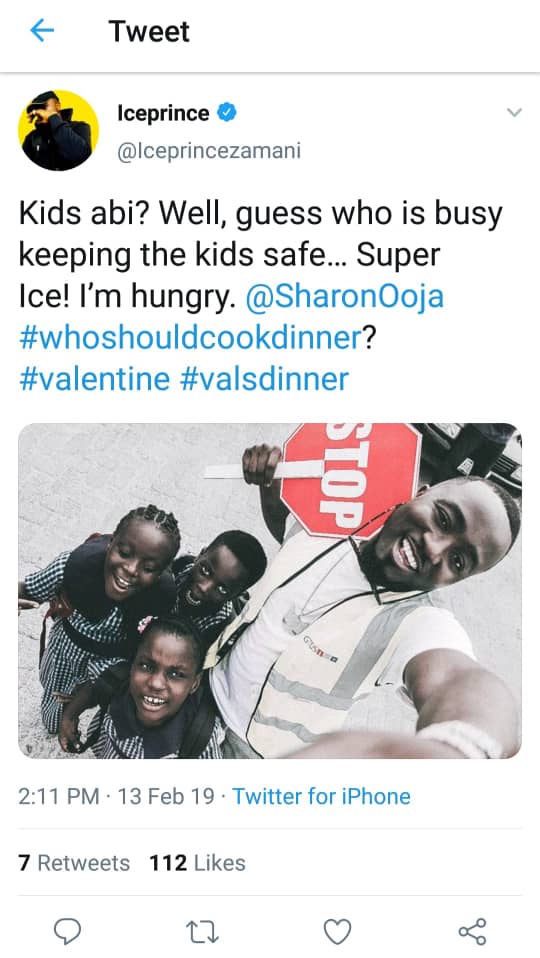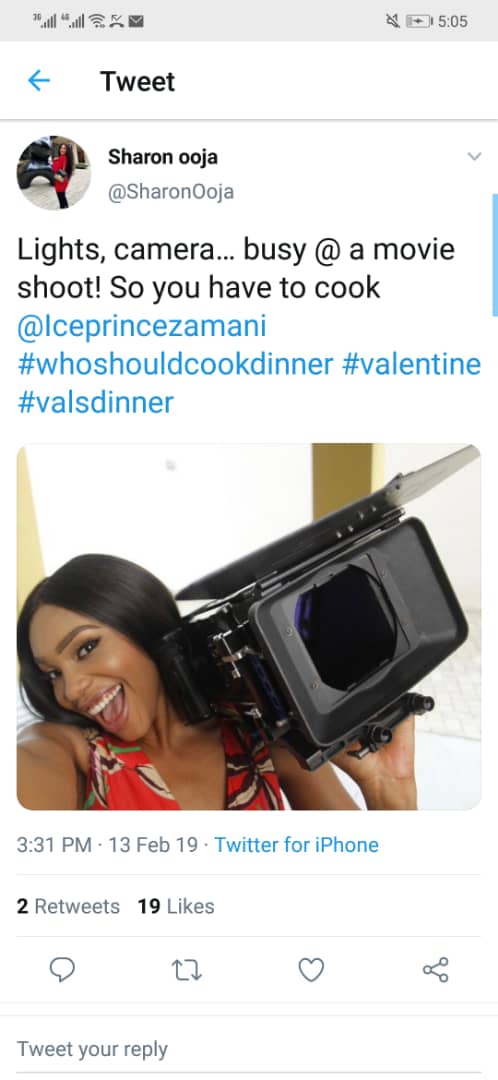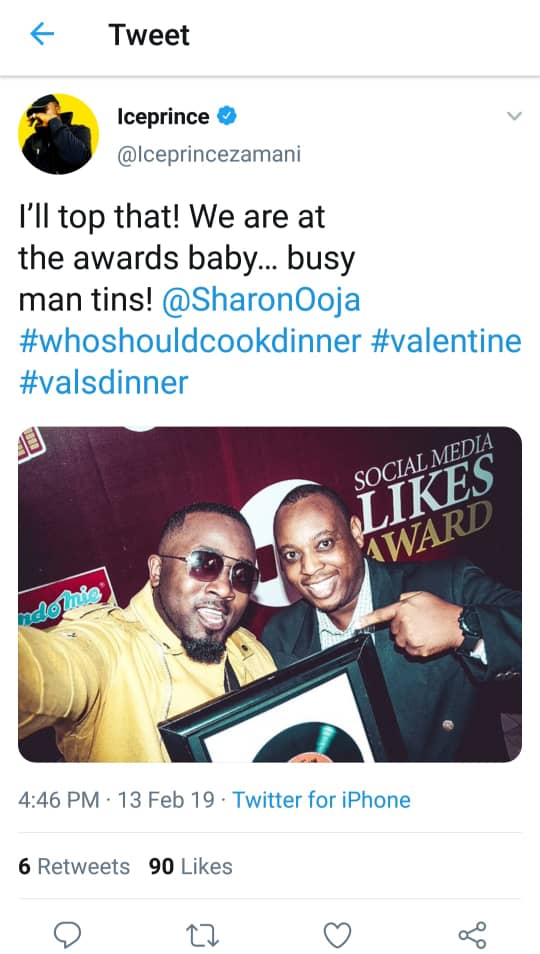 —————————————————————————————————————————————-
Sponsored Content