Mo Abudu is empowering Young Women with her "Your Dream Moment with Mo" Programme | See Official Photos from the Launch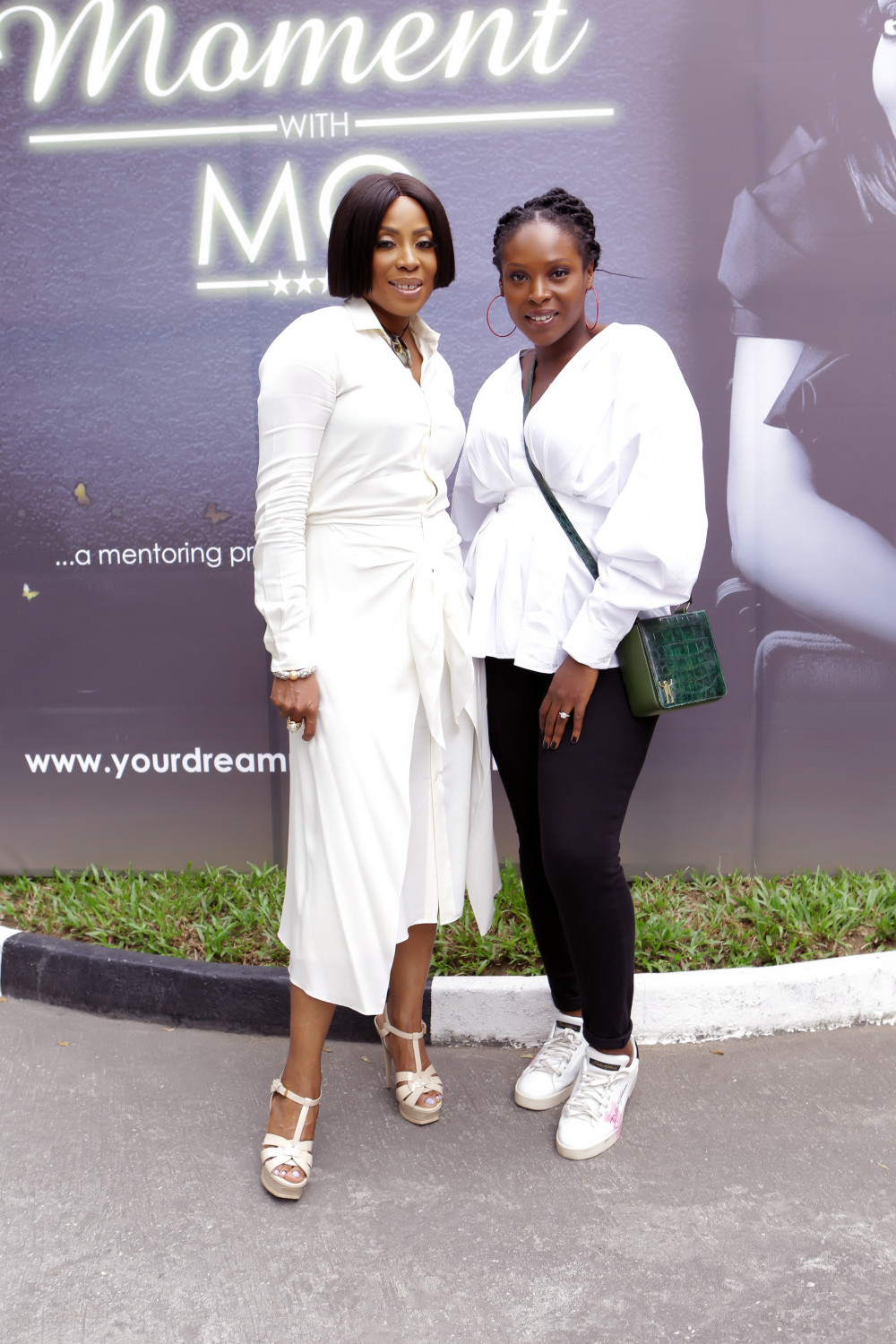 About a week ago, media mogul Mo Abudu launched Your Dream Moment with Mo, a new mentoring programme for young women. Her aim was to fulfill a lifelong dream of her own to contribute to the development of Nigerian girls who are driven to make the most of their talents and opportunities. 
Staged at the Oakwood Park Hotel in Lekki, the day consisted of a series of practical workshops, led by a number of influential speakers, including Bola Adesola, CEO, Standard Chartered Bank; Nimi Akinkugbe, CEO, Bestman Games; Lanre 'Coach' Olusola, author and life coach; Bidemi Zakariyau, CEO, LSF PR and Veronica Odeka, Founder, Vanestyle.
The event was anchored by Mo herself, as she dispensed pearls of wisdom and experience, encouraging the young ladies to reach for their dreams in a very strategic way. 
Bola Adesola shared her personal journey of balancing a successful career with being a wife and mother, along with tips on goal-setting, being purposeful, living a full life and finding a spouse who supports your ambition.
Lanre Olusola, spoke about the principles of success, finding your purpose, loving yourself and having a clear vision for your life.
Nimi Akinkugbe's theme was 'Wealth Management & Funding Your Dream' and she emphasized the importance of budgeting, saving, investing in yourself, lifelong learning and finding your passion.
Celebrity stylist Veronica Odeka spoke about the importance of style as a way of projecting your personality, standing out from the crowd, increasing your confidence and improving your self-esteem, as well as sharing tips on building a beauty brand.
Bidemi Zakariyau gave pointers on how to build a personal brand and why it is critical to impressing your next employer or client. 
Speaking after the event, Mo Abudu expressed her gratitude to the speakers and support staff who made the event possible and how much it meant to all the attendees. She said:
"I'm so glad we finally made this happen. The future of Nigeria is extremely bright if we manage to nurture our young women and empower them to make their dreams and plans come true. I learned so much today about the strength, resilience, innovation and creativity of these bright young women, and I am determined to continue with this mentorship programme to ensure that as many as possible become successful entrepreneurs, executives and top professionals. They have so much to offer Nigeria."
See the photos below.