Meet the 13 Dreamy Men representing Africa at Mr World 2019 ?
It's just a few weeks to the Mr World 2019 final, set to hold on the 23rd of August, and we've decided to share with you the yummy handsome men who will be representing Africa.
This year, 100 contestants signed up to create a new world record for the largest number of contestants ever to take part in a male pageant.
India's Rohit Khandelwal who is the reigning Mr World 2016 will pass on the title to his successor during the grand finale.
Meet the African contestants below!
***
Angola – Pascoal Jorge ANDRE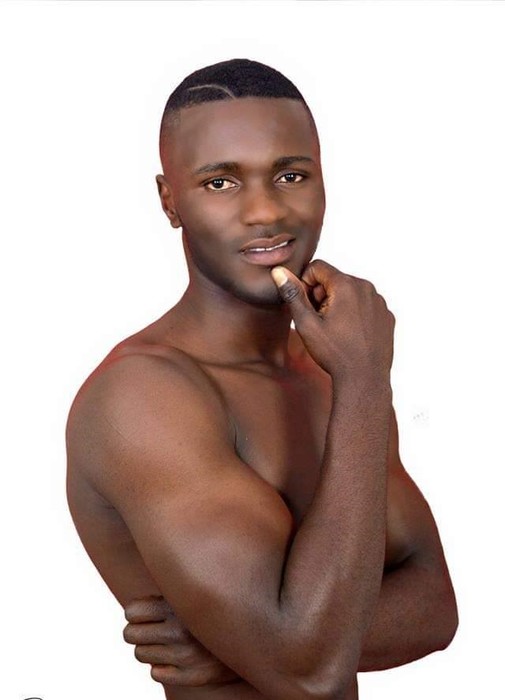 Age: 21
Height: 180
Occupation: Student
Language: Portugese and English
Bio: Pascoal grew up in Luanda finishing high school with a nursing qualification. He is currently finishing a degree in Public Relations and works as an actor and model. His real passion is fashion, taking part in fashion contests and would like to be a world reference in the fashion industry. Hobbies include martial arts and reading, with a special talent for basketball. Personal Motto: 'Working hard to make the world a better place.'
Botswana – Bonalenna MOETSABATHO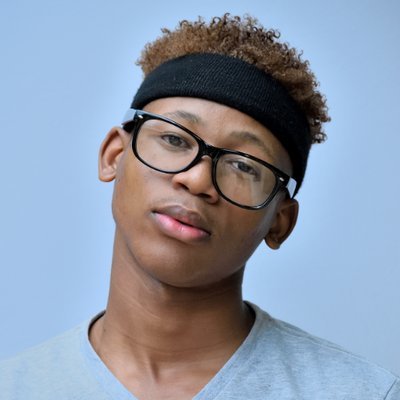 Age: 19
Height: 180
Occupation: Student
Language: Setswana and English
Bio: Bonalenna is a student from Gaborone, with aspirations of becoming a full time filmmaker, a well-known basketball player and a very successful entrepreneur. He is currently studying for a BA in motion picture/film. Hobbies include basketball and playing chess with a special skill for writing lyrics and drawing. At his primary and secondary schools he was a prefect and was elected as head boy, he was also a captain in all of the sports he played with medals and awards to show his success. Personal Motto: 'Just work, no sleep.'
Cameroon – Makala NGANDA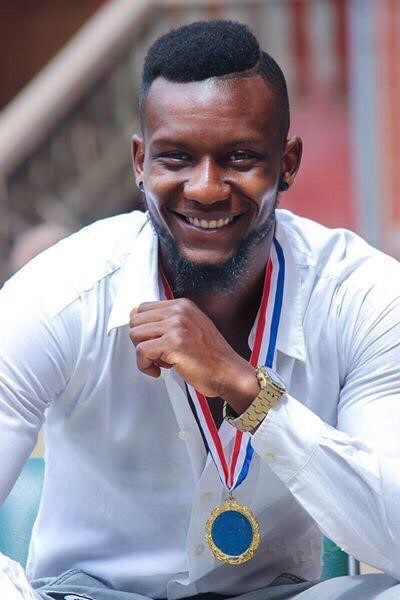 Age: 25
Height: 194
Occupation: Fitness Trainer
Language: English, French & a little German
Bio: Makala was born in Nigeria before moving to Cameroon where he grew up with a fun and interesting family of six. Working as a fitness trainer, his true ambitions are to become an international top model, to grow his fitness brand and to make it to Hollywood as an actor. Hobbies include basketball, working out, listening to music and reading. Personal Motto: 'TBT (Thoughts become things) & HDS (Hard work, Dedication and Sweat).'
Equatorial Guinea – Joselayt EBANA MIKO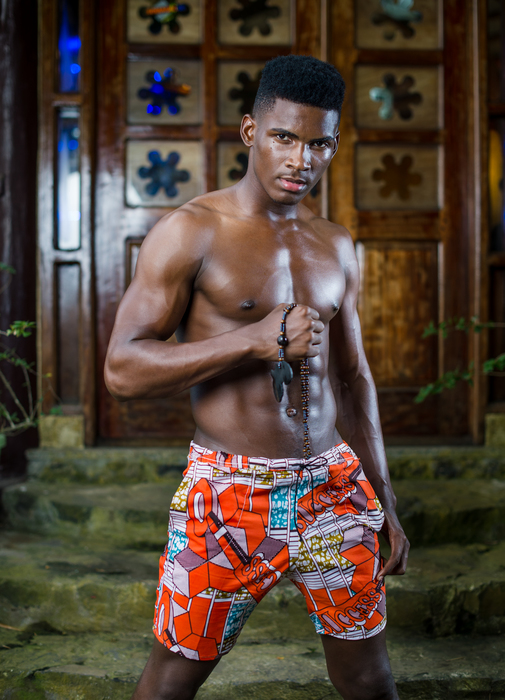 Age: 20
Height: 183
Occupation: Student
Language: Spanish & French
Bio: Joselayt is a student from Mongomo and is studying a computer technical course with future ambitions of obtaining a PHD in mathematics. Hobbies include singing, dancing and music with a special talent of sign language; which he has used to interpret, saying that he felt good to know that he had done something useful. If he could have any super power it would be to end inequality and would most like to work with the charity; S.O.S. Personal Motto: 'I want to dance with luck.'
Ethiopia – Tewolde BEKELE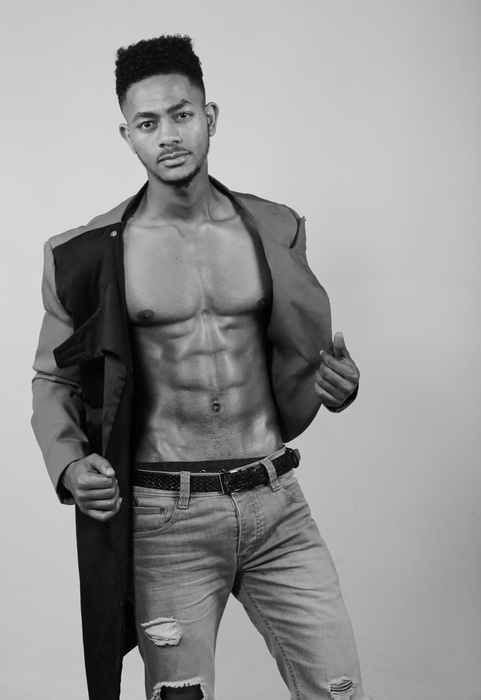 Age: 22
Height: 187
Occupation: Dentist
Language: Amharic & English
Bio: Tewolde finished his diploma in Dental Therapy and works as a dentist. Hobbies include reading, watching movies, football, basketball and swimming and his favourite dance and music is reggae. Tewolde's favourite food is pizza and his greatest role model is Steven Covey who wrote the book "The 7 Habits of Highly Effective People". Personal Motto: 'First serve others to be served belief.'
Ghana – Bright OFORI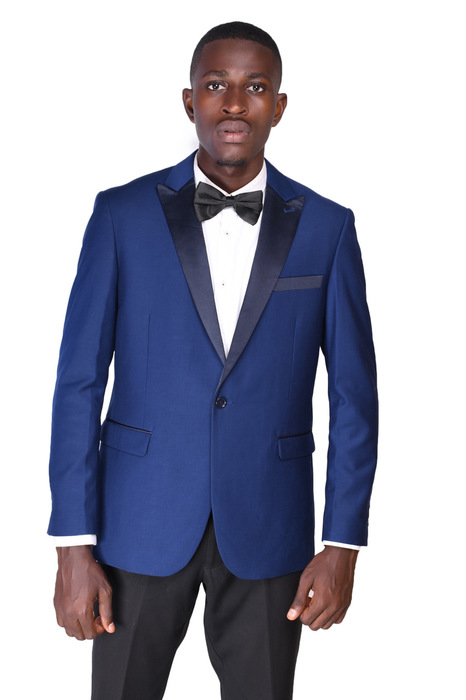 Age: 21
Height: 188
Occupation: Student
Language: English & Twi
Bio: Bright is a student from Ghana, born in Koforidua who describes his family as 'determined for greatness'. His ambition is to be an entrepreneur but plans on being well educated before setting up his own business. His proudest moment was when he surprised his school by winning the 4x400m race. Special talents include rapping and acting and would one day, like to become an Actor. Personal Motto: 'Arise and Shine.'
Guinea-Bissau – Heizen VAZ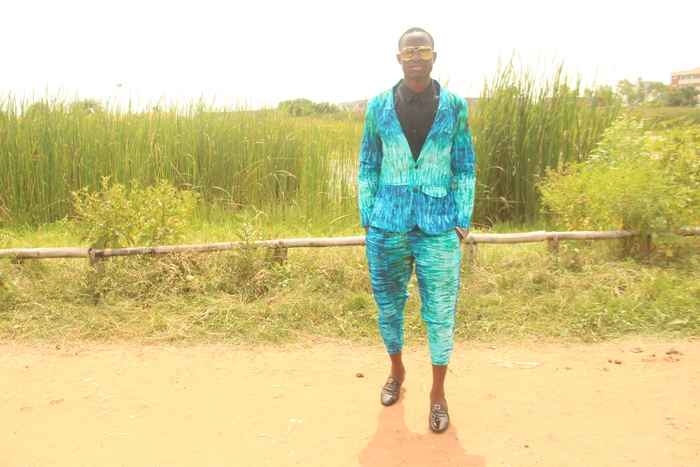 Age: 28
Height: 180
Occupation: Student
Language: Portuguese & French
Bio: Heizen is a student from Bissau and is studying Accountancy with ambitions of becoming an account officer. It will be his proudest moment to finish his diploma and to have his own accounts enterprise. Heizen's super power would be to cure all diseases and would most like to work with charities to help take children off of the streets. Personal Motto: 'Save the children, the pearls of the world.'
Kenya – Robert BUDI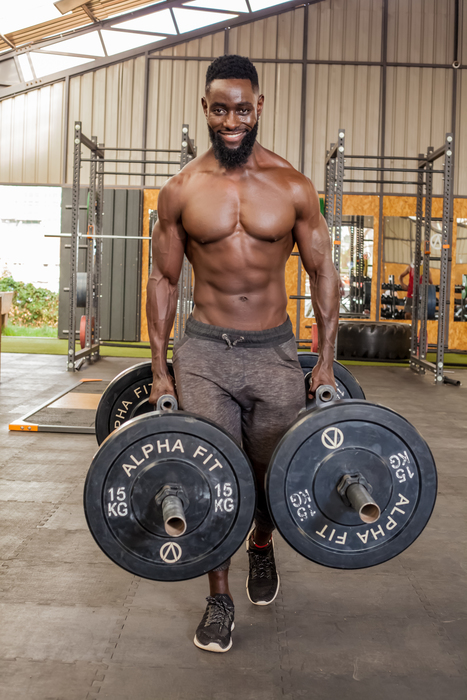 Age: 28
Height: 175
Occupation: Actor/TV Host
Language: English & Kiswahili
Bio: Robert is currently pursuing a degree in Sport Science and works as a TV host and actor. He would like to become an award winning movie director by telling a beautiful hero African story. His dream job is to be the governor of Nairobi. If he could have any super power he would have the courage of a lion and be fearless. Personal Motto: 'Life Balance – there is a balance in the world and no one is anywhere by mistake.'
Mauritius – Alexandre CURPANEN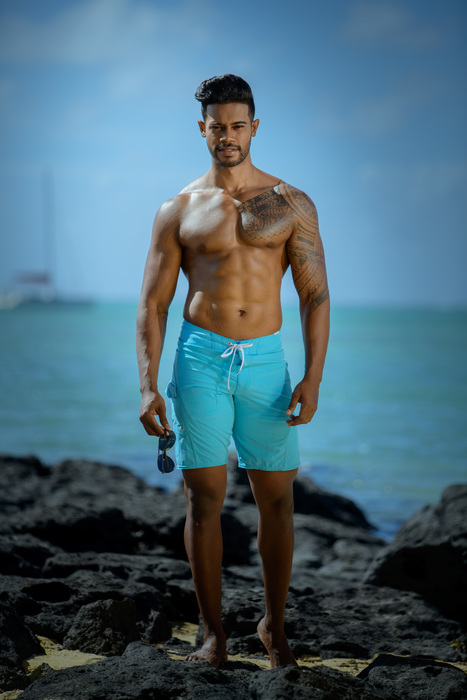 Age: 21
Height: 182
Occupation: Student
Language: English, French & Creole
Bio: Olivier is currently studying and in his final year, doing a BA degree in Joint Humanities, including French and Creole. His ambition is to become a good teacher as well as the CEO in the family fishing company, with hopes to make it bigger. Hobbies include football, lifting weights and keeping fit and healthy with a special talent for singing. If he could have any super power, it would be to read the minds of people. Personal Motto: 'Difficult roads lead to beautiful destinations.'
Nigeria – Nelson ENWEREM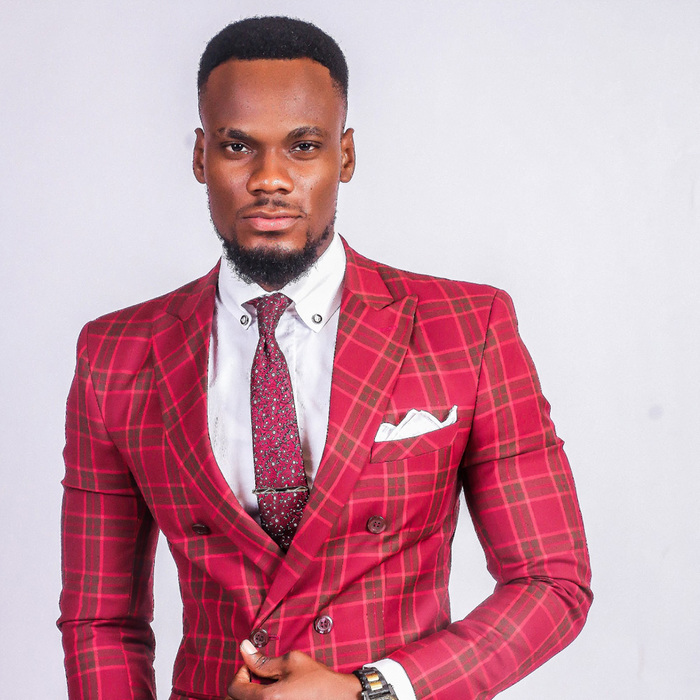 Age: 23
Height: 183
Occupation: Model & Designer
Language: English & Igbo
Bio: Nelson has a Bachelor of Science degree in Pure Physics and works as a fashion designer and model. He aspires to become one of the best fashion designers in Africa and would like to play a major role in the fight to eradicate poverty and hunger worldwide. His proudest moment was getting a grand reception from the elders in his home town and was described as a beacon of light to others. Personal Motto: 'Focus more on being than on getting, because when you become you will get.'
Sierra Leone – Mohamed KAMANOH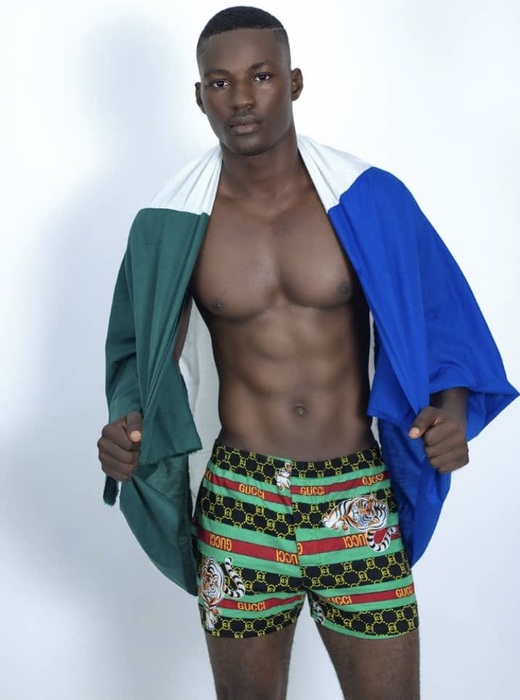 Age: 22
Height: 178
Occupation: Student
Language: Krio & English
Bio: Mohamed is a student with ambitions of starting university and studying accounting so that he can achieve his goal of starting a business to empower youths and owning the largest accounting firm in Sierra Leone. Hobbies include swimming, soccer and listening to music. He describes his mother as his greatest role model saying 'she is my whole heart' and if he could have any super power, it would be to give life to the dead. Personal Motto: 'Failing is a testimony of a man's resilience.'
South Africa – Fezile MKHIZE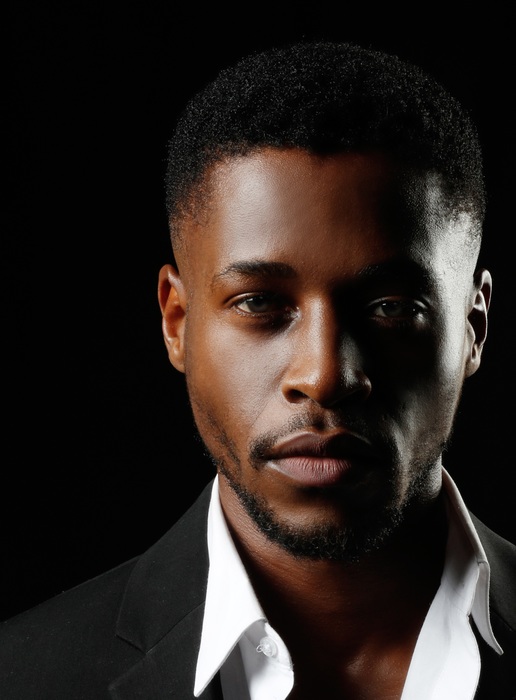 Age: 28
Height:
Occupation: TV Presneter and Doctor
Language:
Bio: Hailing from Johannesburg, Fezile Mkhize is a 27-year old medical doctor with a passion for helping people. He chose a career in medicine as a means to have a direct positive impact on the lives of others. Fezile used to be obsessed with playing marbles and is still ready to take on any challenger who thinks may beat him
South Sudan – Deng AGUER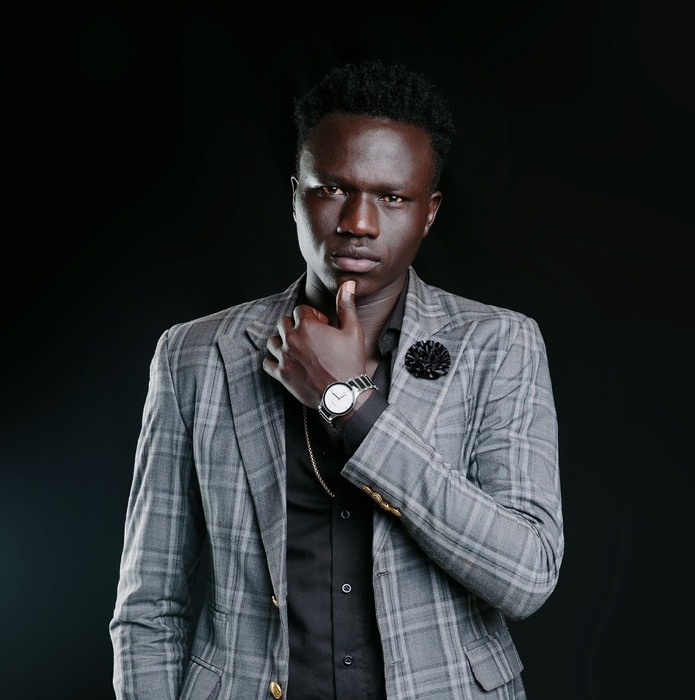 Age: 26
Height: 187
Occupation: Student
Language: English, Dinka, Kiswahili and Juba Arabic
Bio: Deng is in his final year studying Business Information Technology and aspires to become a great leader and have a successful fashion house. Hobbies include reading and soccer with a special talent for drawing. Ambitions include wanting to be an international actor. His proudest moment was when he was in high school and he won a modelling competition and his dream job would be to work in Hollywood. Personal Motto: 'We live to support each other as humans.'