"I'm the guy who promotes & supports everybody only to be sabotaged by my own Industry" — Rapper N6 Cries Out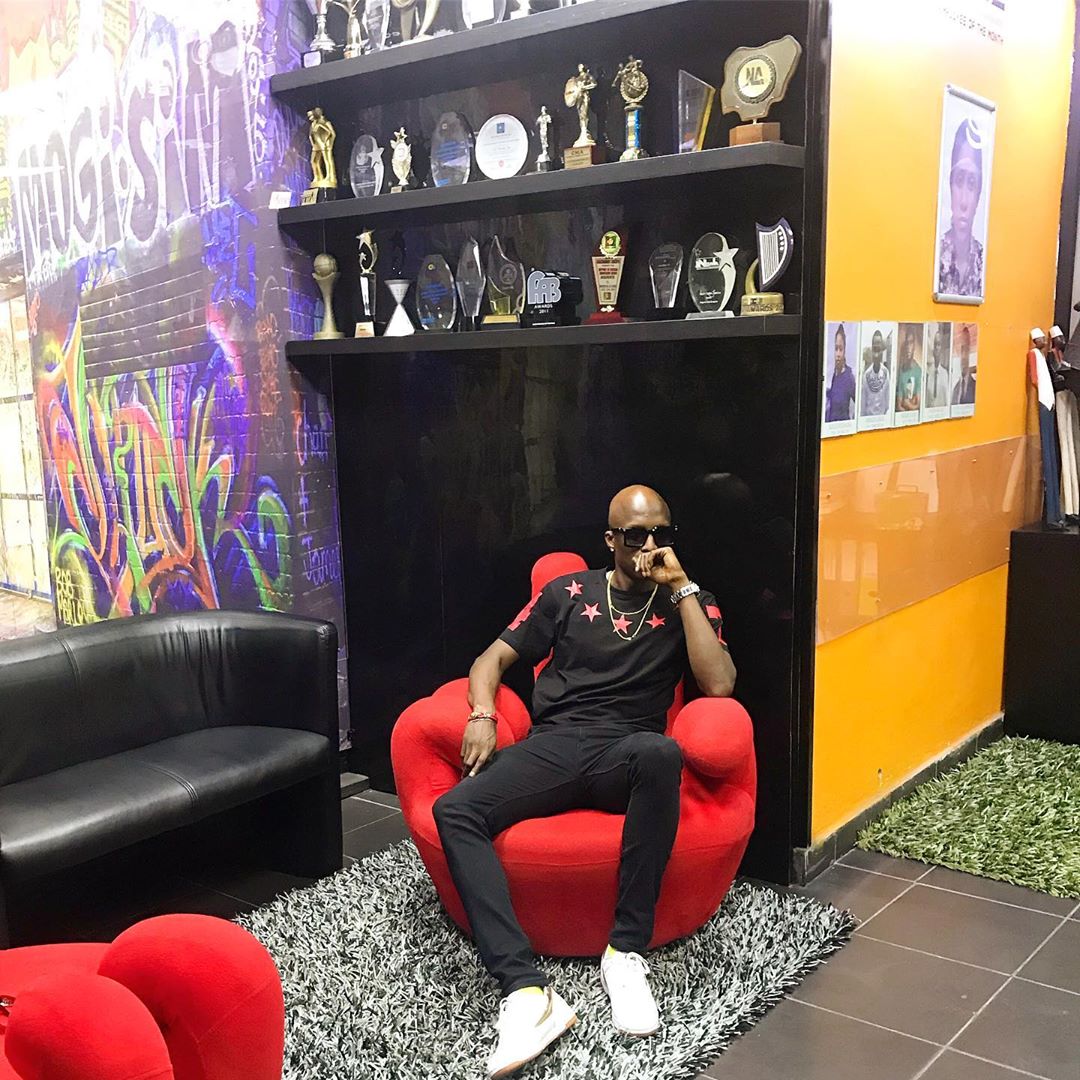 Nigerian rapper/on air personality, N6 has accused his OAP colleagues of trying to sabotage him so that he will not be successful as a rapper.
The Cool FM OAP, who also doubles as a rapper, aired his grievances on social media saying, he has noticed that OAPs in other media houses do not support him whenever he drops a new song that needs promotion.
He also said a number of "these people" who try to sabotage him are people who once worked at Cool FM but left because they had issues with the bosses. N6 went on to narrate how despite the fact that he supports everyone in the industry in their personal endeavors, when it comes to his turn to receive support in his music, they do everything to frustrate his efforts.
This, he believes, is because they do not want him to be a successful rapper after being successful as an OAP.
He wrote:
Hello everyone I rarely do this but Let me open up to y'all on something. So throughout my career I've faced several obstacles promoting my Music that I never speak about & my fan base would not really understand. For instance; Do u realize that the average musician can drop a single today & go on Media Rounds to every Radio Station for Instance (mine included) but there are Certain Radio stations that Won't even allow me Through their doors just bcos I have a Day Job at Coolfm? weirdly most of them in these stations are Coolfm Alumni. If you got issues with my Bosses while yall worked here have the balls to take it up with them. YesISaidIt ?I have supported several of my OAP colleagues when they Produced films, wrote books, pushed businesses, started fashion, cosmetic & hair lines, promoted their own personal musicians/ siblings etc. But once N6 gets a Buzz & is about to drop Music its like THIS ONE WANTS TO BE BOTH A SUCCESSFUL OAP & MUSICIAN AT THE SAME TIME & ALL HELL BREAKS LOOSE. Its Really difficult doing what has never been done before. Why do I have to give up one thing I love for yall to allow Me be successful at the other… huh?? If I was promoting my Brother who was a musician he would have been successful a long time ago. Yall sabotage me all the time but will give me hugs, dms, ask for my help, hang out & even drink from the same bottle.

Yall got some Guts. No Cap I'm the Guy who Promotes & Supports everybody only to be Sabotaged by my own Industry Time Again. ? Sadly yall should have Learnt some things about me by now. I am Stubborn AF, I always get my Way. YOU ARE NOT GOD. You Will Move or Get Moved & The internet came to my Rescue ??What is Destiny can only be Delayed. I will not hide my talents anymore, My Freestyles prove Im Doper than your Faves. Im dropping this album for my fans & well wishers only. No more Self Doubt. I no Dey abeg Anybody Papa. If I have only 100 real fans at my Launch, Im good OnGod F*** You if you have Ever Hated on Me or had Shit to say about the Kid. SUPPORT OR COMOT FOR ROAD. You won't be Missed.