Your Fave Couple can win an All Expense Paid Trip to Dubai in the Golden Penny 'Feed Your Love" Contest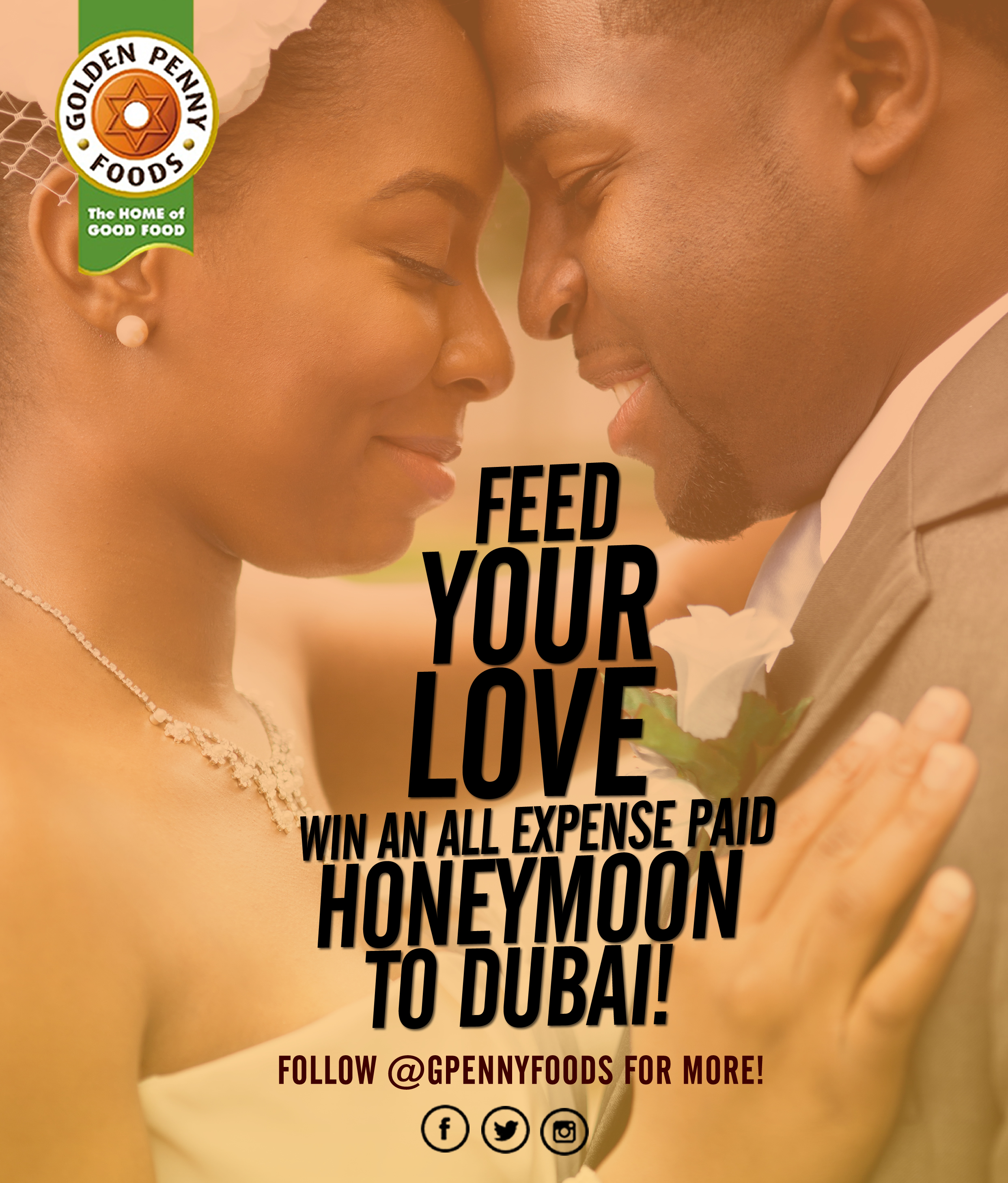 It's been over 2 months since Golden Penny Foods kicked off the 'Feed Your Love' contest and in that time, Golden Penny has received thousands of video entries, selected our top 7 couples, traveled to 6 states across the country – Lagos, Ondo, Edo, Delta, Benin, and Kaduna, serving over 2000 wedding guests with over 3,000 plates of Golden Penny Goodness
Now it all boils down to this moment where our final 7 Newlywed couples have to cook it out in the kitchen in the bid to win our grand prize of an ALL EXPENSE PAID TRIP TO DUBAI!
Each couple has submitted a cooking video using Golden Penny products. The videos with the HIGHEST COMBINED TOTAL OF VIEWS AND JUDGES VOTING WILL WIN OUR GRAND PRIZE.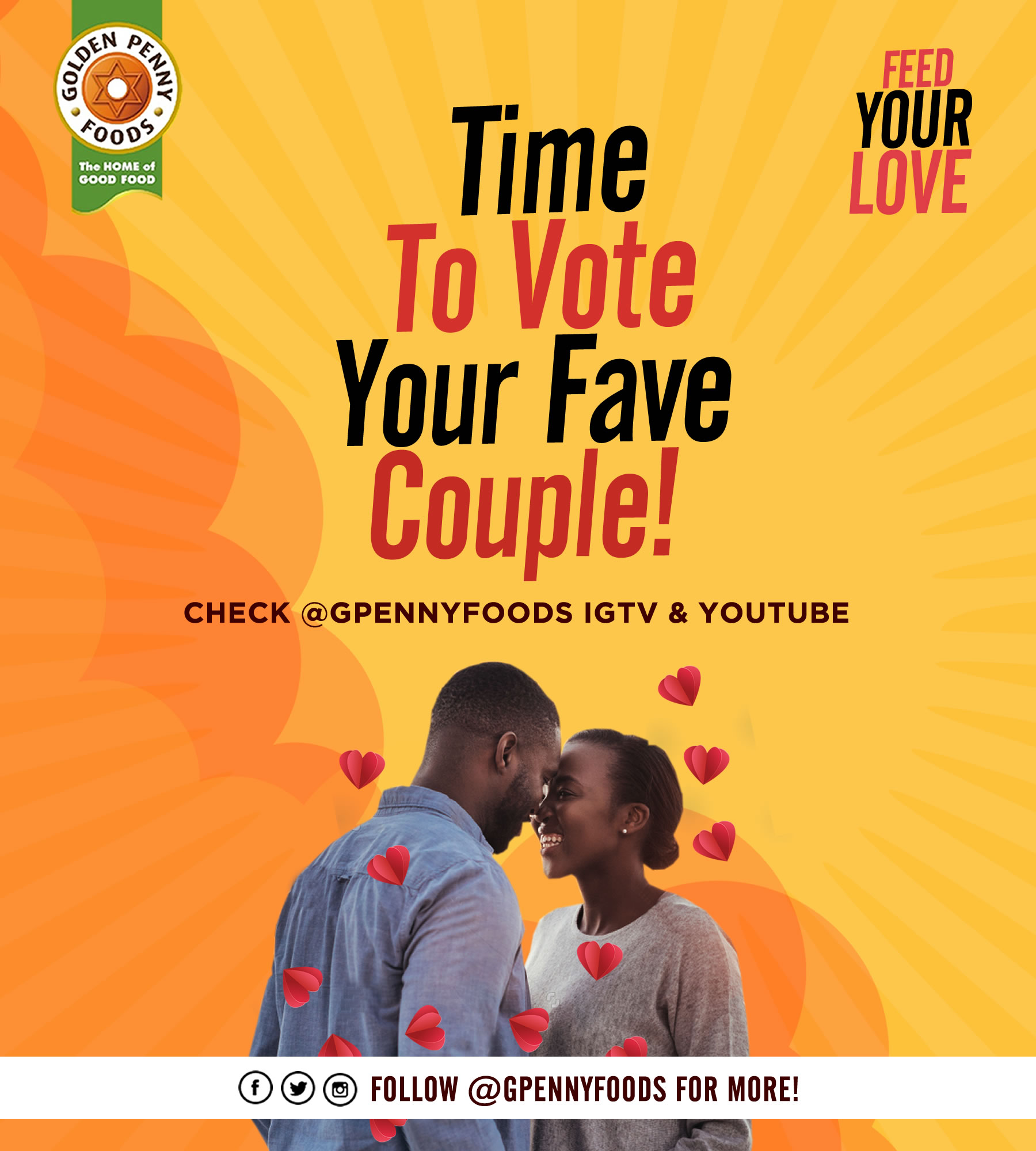 Youtube and IGTV views account for 30% of the total score and golden penny in-house judges will account for 70% of the score. 30% Social Media Voting (YouTube and IGTV Views) & 70% Judges Voting (Points System)
Our judges' score is based on the following:
Plating (2 points)
Neatness/Cleanness (2 points)
Brand Mention (3 points)
Overall Presentation (3 Points)
Tap play below to see all the Top 7 couples cooking up some Golden Penny deliciousness in their kitchens!
—————————————————————————————————————————————–
Sponsored Content