Enjoy a Blend of Luxury Business Networking & Fun at the 'LIFE IS" Tropical Event | November 3rd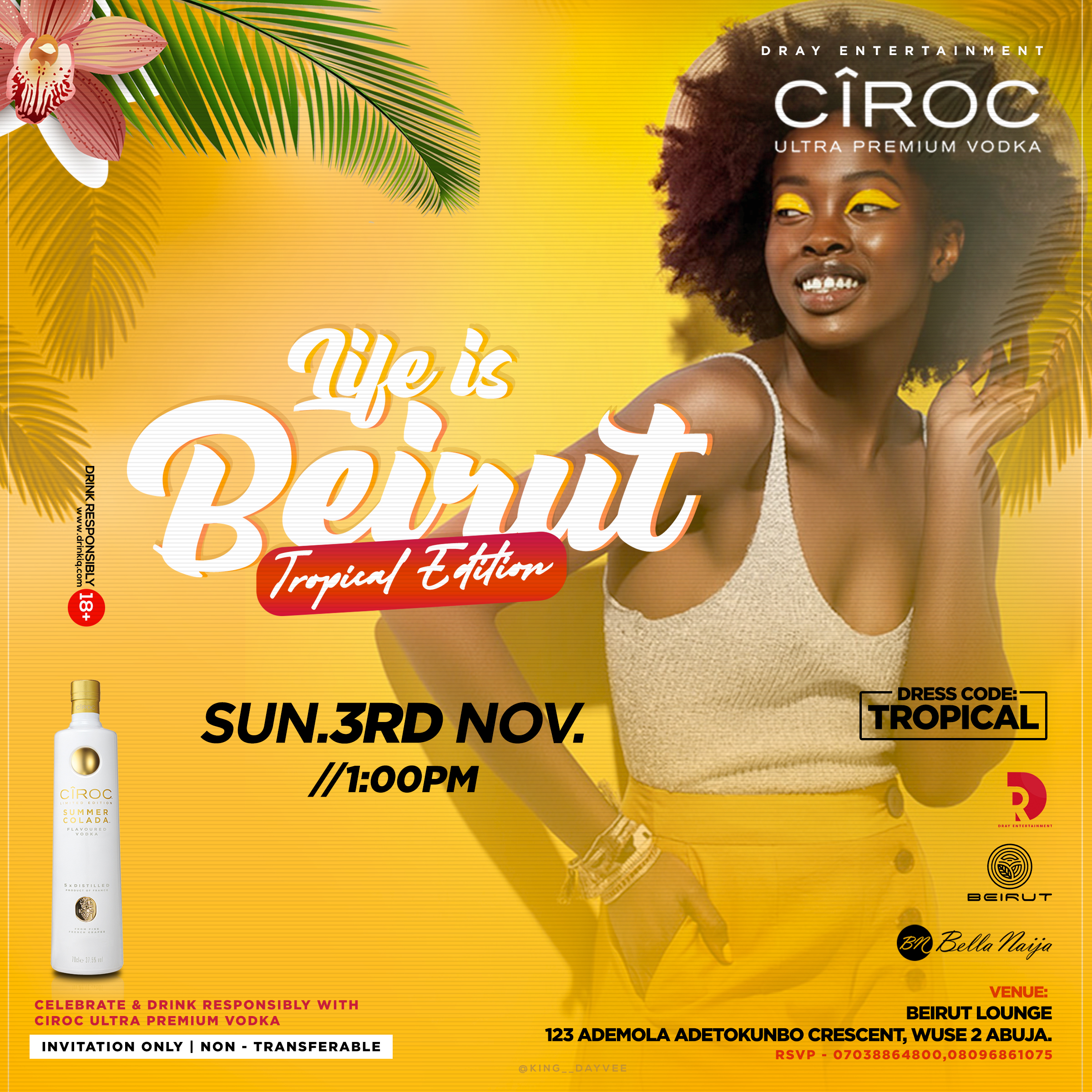 Whoever said luxury network marketing and having a great soirée cannot co-exists surely doesn't understand what LIFE IS…
These series of events held every Sunday across Abuja's top-notch spots promises to be the opportunity we've all been looking for to showcase luxury lifestyles while keeping business networking firmly in the conversation. These events will feature various media personalities; from bloggers to musicians to superstar Dj's and many more; all under one roof basking in this delightful treat.
The 'LIFE IS' series will be very delighted to invite its esteemed guests (with the strict invitation tags only) to join them for their latest tropical edition
Date: Sunday, November 3rd, 2019
Time: 1pm
Venue: Beirut Lounge, Wuse II, Abuja
All guests are urged not to miss this rare opportunity to find an inviting space and wonderful people to explore, passionate style and also, do business and still look great while doing it.
See you all there!
—————————————————————————————————————————————–
Sponsored Content