Empowering Secondary School Students: Junior Achievement Nigeria and KPMG Nigeria Foster Leadership, STEM Skills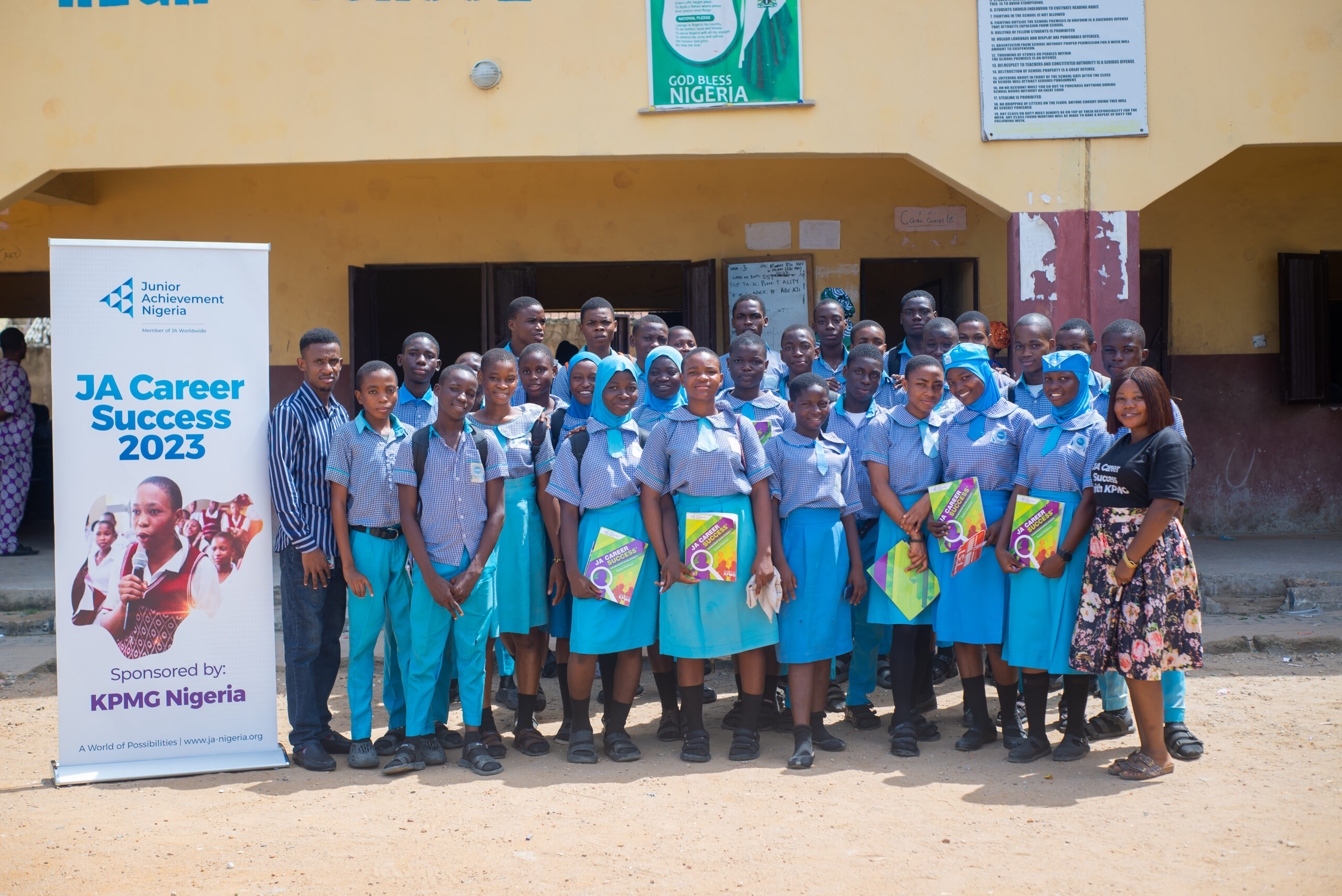 As part of its effort to further prepare young people for the future and help them solve some of the biggest challenges in their communities and in the world, Junior Achievement Nigeria (JAN) has partnered with KPMG Nigeria to implement yet another cycle of the JA Career Success Programme.
The JA Career Success program is a 7-week program that equips students with the skills required to earn and keep a job in high-growth career industries. It is targeted to build the job readiness skills of young people in senior secondary schools. Using a curriculum developed by JA Nigeria, the beneficiaries are equipped with the necessary skills for employment in today's job market. They are also encouraged to make improved decisions for their future.
In a world competing for the creativity of the best minds, preparing young people to thrive in such a competitive world has become more important than ever. That is why this program covers key areas and top skills that equip young people with the skills and knowledge needed to start and thrive in the career world. These include skills like the 4Cs: critical thinking, communication, collaboration, and creativity. Other areas covered are strong soft skills, work priorities, STEM, personal branding, job-hunting tools such as resumes, cover letters, interviews, digital profiles, and the skills needed in high-growth/fast-paced industries.
Commenting on the partnership, the Executive Director, Junior Achievement Nigeria, Foluso Gbadamosi said:
"We are driven by the need to constantly nurture and expand the potential of young Nigerians as we prepare them not only to become locally competitive but also thrive on a global stage. This partnership with KPMG Nigeria gives us another opportunity to reach more Nigerian youth with our transformational curriculum thereby impacting them with entrepreneurial, work readiness and STEM skills".

"Like it was revealed in the last implementation of the JA Career Success, 87 per cent of the students that completed the programme realized the importance of staying in school. We believe in our students' ability to successfully perform tasks and achieve outcomes as reflected in JA's Theory of Change – self-efficacy, we have the responsibility to teach young people new things and ultimately help them to build thriving communities. I would like to thank KPMG for partnering with us to prepare the next generation for employment and entrepreneurship even as we continue to contribute to the attainment of UN SDG 1, and 4".
According to Tola Adeyemi – the Senior Partner, KPMG West Africa,
"KPMG is committed to inspiring confidence and empowering change. This is why we are so passionate about the work we are doing with Junior Achievement Nigeria to empower young people with the potential to become the next generation of innovators, entrepreneurs, business leaders and change makers.

We are committed to supporting community and social vitality through education and life-long learning, with a strong focus on equipping students who are underserved, particularly for socio-economic reasons, with critical and essential skills for career readiness and success."
About Junior Achievement Nigeria
Junior Achievement Nigeria (JAN) is a member of Junior Achievement Worldwide (JAWW), the world's largest and fastest-growing non-profit economic education organization with a 120-country network. Since its inception in 1999, JAN has reached over one million students in over 20,000 classrooms in all 36 states across the country and the FCT through over 5000 volunteers.
As part of a global network, JAN can leverage resources and expertise to deliver localized cutting-edge experiential programmes built on JAWW's four pillars of Work Readiness, Entrepreneurship, Financial literacy, and Digital Literacy, to in-and-out-of-school youths, ages 5 to 27, free of charge.
---
This content has been published for free as part of BellaNaija.com's commitment to youth, education, healthcare and community development as part of our corporate social responsibility programme