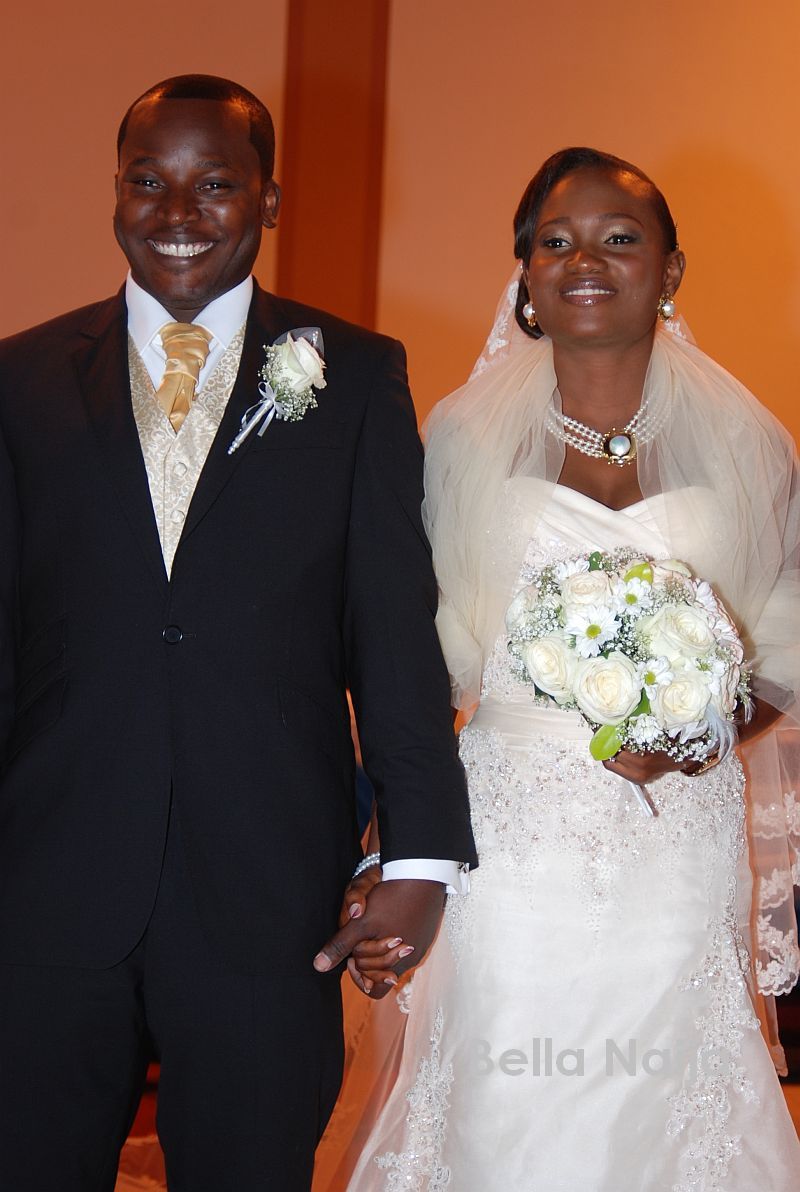 The Couple
Multi-talented Nigerian music star, eLDee (Lanre Dabiri) and his long-term sweetie, Dolapo Latinwo-Belo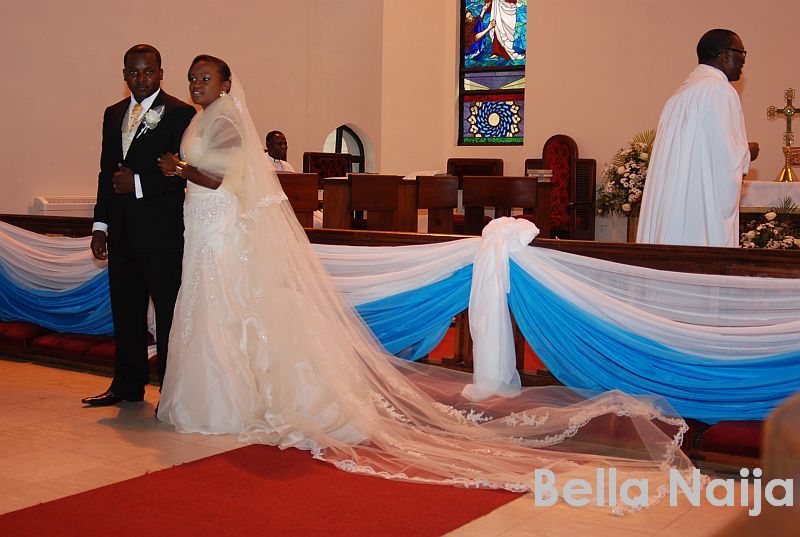 Their Story
The couple have been together for about a decade. They started dating during their days as students of the University of Lagos. Eldee is a graduate of Architecture while Dolapo studied Urban & Regional Planning. The couple has grown together through their various successes and life changes. As Lanre's musical career blossomed they still kept the romance alive. Distance also didn't deter them as over the past few years, eLDee was based in Atlanta, USA while Dolapo was based in the UK.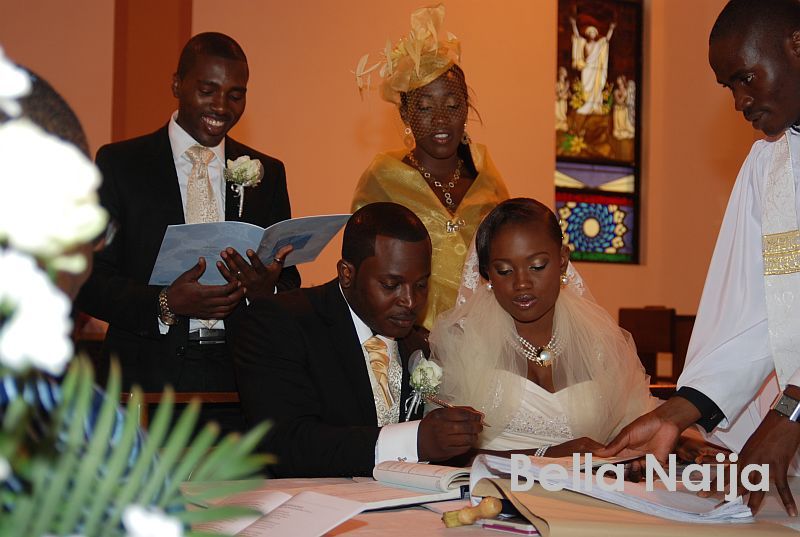 The Ceremony
Both families came together to celebrate the engagement on the 2nd of November 2008. The event was colourful and vibrant as eLDee and Dolapo received blessings and prayers from family and friends.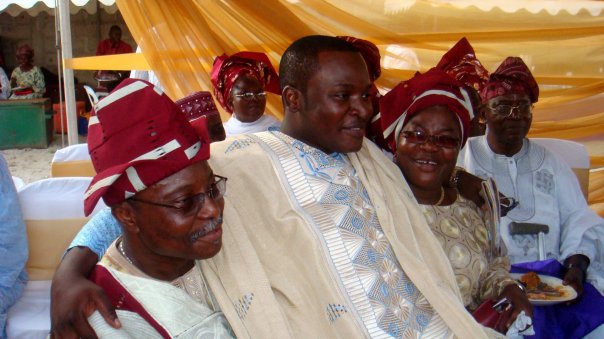 The white wedding and reception took place on the 6th of November 2008.
The St Saviors Church, Tafawa Balewa Square, Lagos was the venue as the couple exchanged their vows before friends, family and well-wishers. The bride looked resplendent in an ivory gown embellished with crystal and lace while the groom looked dapper in his black suit complemented by an ivory waistcoat & gold tie. The bridesmaids were draped in bronze while the groomsmen had a black and orange theme. Amongst eLDee's groomsmen was his friend and musical collaborator, OlaDele & Timi.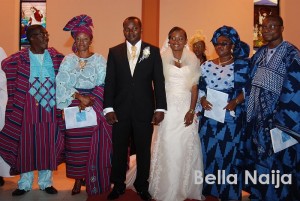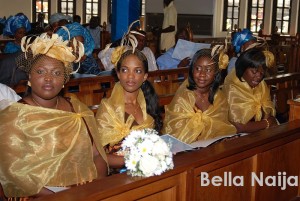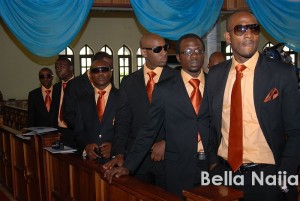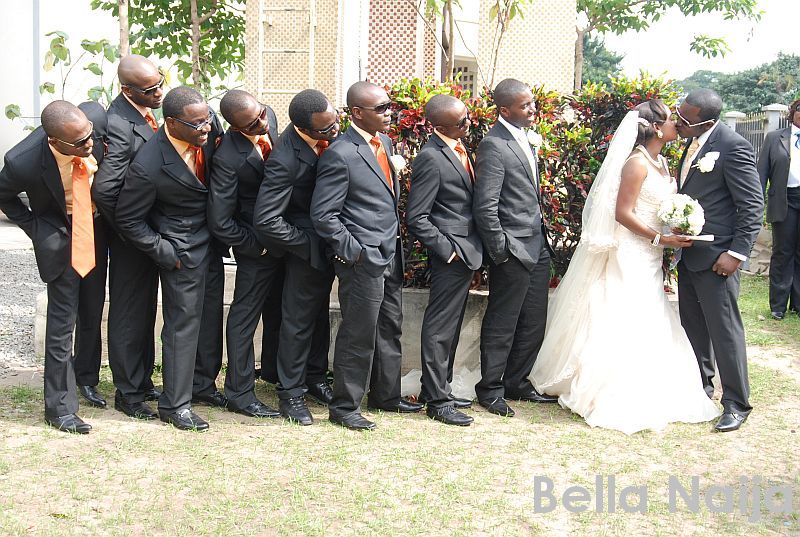 The wedding party then proceeded to the reception which was held in Lekki, Lagos. An efferversant atmosphere was created at the reception as showbiz colleagues including Olu Maintain, Banky W, Sound Sultan & ID Cabasa serenaded the couple with various hits.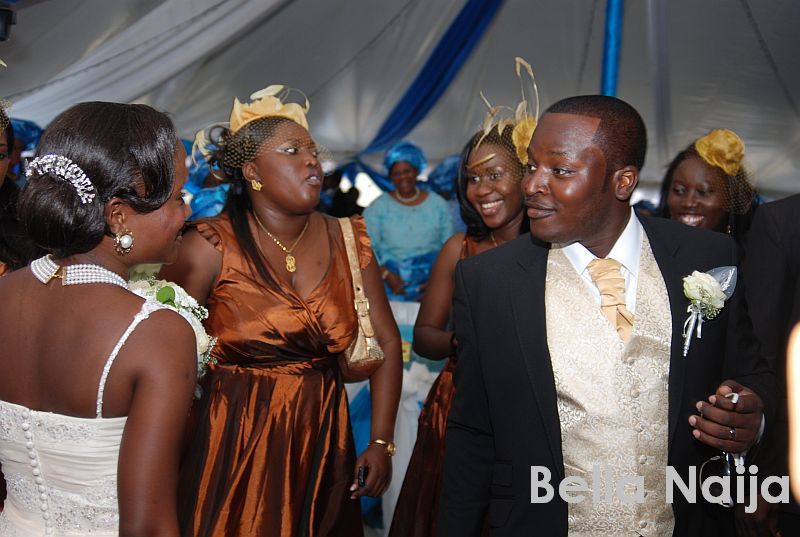 It was a fun yet emotional day as this couple sealed their union. We wish them all the blessings as they embark on their life journey together.