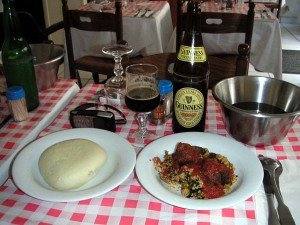 I love food. Full stop. Please forgive me for saying this without any form of remorse but then, don't we all? Forget fried rice and french fries, a plate of akpu and ofe onugbu is all you need to have my birthright but if you add assorted meat to the soup, I can move into your house as a houseboy…Maka Chineke (I swear!!!)
One school of thought claims to enjoy home cooking more than food prepared and served anywhere else. Me too but over the past couple of years, I've enjoyed food bought from Bukas and eaten at home more.
For the benefit of this article, Buka Food represents Nigerian artistes who returned home from abroad to either start or continue their careers in Nigeria. This is their 'story of courage' and their 'audacity of hope'. It is a story about the people. D'banj, Don Jazzy, Banky W, Killz*, Naeto C, M.I and Eldee are all returnee artistes who, irrespective of their past struggles, contributed immensely to the Nigerian music scene in the last 12 months.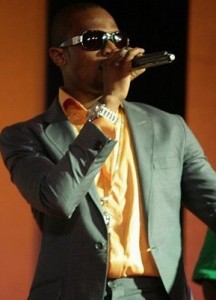 Now it's no longer news that D'banj was a security guard in London (read as mai guard and picture him in a black overall and dark shade); neither will it surprise you to know that Banky W sold Burgers at McDonald's in the United States of America. Again not many of us are aware that Killz worked as a security guard, bar tender and waiter in the US. Did you also know that Don Jazzy was a barber and owned a saloon at Iyana Ipaja? M.I (himself) worked as part of the maintenance staff in charge of cleaning toilets in a hospital and also as a farmer weeding people's gardens from 6am to 6pm during the winter. (This dude can withstand any weather in boxers)!
Ok, while the rest of us were busy whining about the very slow government policies, ridiculous issues such as the loss of a satellite as big as my village, Umuomaku in Anambra State and the fact that generators have become our major source of power supply (because PHCN now serves as our 10 minutes standby power supply), these individuals came home and are making music that can stand globally.
When D'banj and Don Jazzy returned in 2005, we thought they were here to stay for a while but the duo has continued to improve on their music, stage performances and have not lost sight of the business side of showbiz. It's called show biz for a reason na! Last year, D'banj had one of the biggest album launches that attracted the Oba of Lagos, a former governor and a serving governor. He also won three awards at the first ever MTV Africa Music Awards and his latest album "The Entertainer" is a must have…Trust me on this one.
For years now, he's been introducing himself without being asked "I'm D'banj or Skibanj like my Jamaican friends call me". He told us that he went to Igbo land and they gave him three kokolets and "dashed" him a chieftaincy title "Osi na nwata buru ogaranya" (meaning the man that became wealthy from childhood).I know what you're thinking, the mai guard part, abi? From a mai guard to a world class musician. D'banj was "ogbono feli feli" and "Suddenly" all the girls wanted his "kokomaisin".
Banky W is a graduate of Industrial engineering from the Rensellaer Polytechnic Institute, Troy, New York and he worked briefly as Client Accounts & Sales executive at Johnson Controls in New York before his love for music took over.
He was first noticed on the Nigerian scene with his hit single "Ebute Metta", and to be frank my first reaction to that track was "Mehn! This dude has got some voice but maybe we need to buy him some beats". (Banky, I said it but I guess we're cool now, abi)? I really wanted to help, I made calls. I even called Timbaland but I got voice mail.
Banky moved back to Nigeria on February 14th 2008 and his story has since changed from that "burger seller" to "multiple burger buyer". After few months at home, he realized that the Nigerian music industry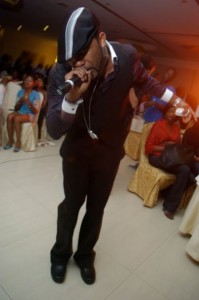 had changed from what it used to be during his days in Ebuta Metta and so he remixed his second single "Capable" to fit the Nigerian market.
His first Nigerian album "Mr. Capable", released in September 2008 has been his most successful so far and just when his mates were still trying to understand where he was coming from, Banky did the Etisalat jingle which even subscribers of some other network use as their ring tone. (Talk about brand (un)loyalty).
Banky's album gave birth to new relationships and mended old ones. His song "Don't Break My Heart" always leaves ladies weak in the knees. I recommend this song to all persons going through difficult times in their relationship. Did I mention the song won NMVA best R&B video?
I'm not capable of doing so many things, I mean, I can't steal people's girlfriends but I can buy good music. I have three Mr. Capable albums. One in my car, one in my house and the last, in my safe incase I need to replace any. You get the drift…
*Killz formerly known as Ikechukwu returned to Nigeria in December 2005.
Killz enrolled for degrees in Microbiology and Theater from University of Akron, Iowa and State University of New York, Queens respectively but music took over.
Killz came back with so many tattoos and muscle that I thought he was Obi Asika's personal body guard. (Obi, you know na)!
His single, "My name is Ikechukwu" was an instant hit and I loved it more cos he spoke Igbo in the song even though it leaves me with very little energy each time I sing it.
Killz dropped his debut "Son of t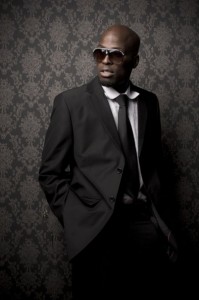 he Soil" in July 2006 which some (read as me) thought was too western for the Nigerian market at the time. That not withstanding Killz continued to do rap music his way but later with African fusion which gave birth to hits like "Wind am well" and "Like me" .
"Wind am well" provided Killz with that window he had been searching for and he took it. He shot the video and the rest as they say is history. The song pushed Killz so up the hip hop ladder and somehow, it does not look like he's coming down anytime soon!
The video became a regular on TV and went further to win him Channel O, MAMA and NMVA awards amongst others, all in one year.
Killz made a huge impact last year and these are the things I've got to say to him – Nwanne m nwoke, "It's your life"," no more Mr. nice guy" because these "Igbo boys" na apia "ogodo" while "finding killz" claiming that you are their "brother from another mother". Please tell your "girlfriend" that "she makes me go shoobeedoobeedoo" during "summer time".
Killz's album titled "Life and times of Killz volume 1" should be dropping anytime soon. Make buying it part of your New Year must have. Why? Cos I said so. Ok not really, just get it.
Naeto C returned to Nigeria in 2006 after his studies in the United States of America. (Yeah, the butter boy didn't quite hustle overseas sef).
Naeto didn't hustle overseas but he did quite a lil (read as Lil Wayne, Lil Mo……) behind Sasha on his return. If you take your mind back a little, you will remember a certain young man in dark shades shouting 'eh eh' behind Sasha at different shows. Yes! He was the one.
Naeto who introduced himself to us with his hit banger "Sitting on top" has not looked back since then. You must agree with me that Naeto C has proven that Nigerians can do rap music with an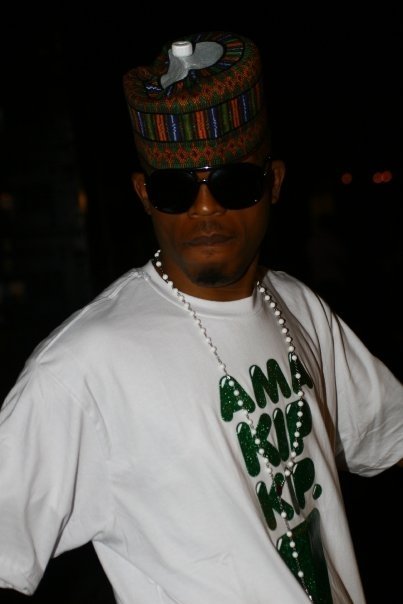 international appeal. His "kini big deal" video topped the MTV base charts as number one for over three weeks.
He did not only raise the bar with his lyrics and video quality, he also contributed to street slangs with "Yes boss", "Kini Big deal", "Messy" and "My P".
Naeto C released his first Album "You know my P" in 2008 which won him "Best New Act" at the first ever MTV Africa Music Awards. (That brother has got so much style and swagger, that I'm contemplating making him "Director of Swaggs" in my Swagger school later this year)
Naeto C made impact with his album and you should know his "P" cos he's not a "Trust fund "child but then, "Kini big deal"?
If success and lyrical delivery were to be measured by height, M.I wouldn't stand a chance beside his counterparts.
M.I. referred as Mr. Incredible returned to Nigeria in 2003 when he couldn't finish his education at the Calvin College Grand Rapids, Michigan due to lack of fund for tuition.(He would have been an economics and business expect)
This son of an evangelist who in his words said "my magga didn't pay but I'm friends with Kelly Handsome, who's friends with Richard Branson" is ruling the airwaves at the moment.
M.I started his music career in Jos city, on to Abuja before moving to Lagos in 2008.The movement to Lagos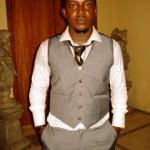 which he always describes as "the best thing that ever happened to him" transformed him from that "rapper from Jos" to the most anticipated rapper of the year.
M.I raps so smooth that you naturally fall in love with his music and style. I first saw M.I at the 3rd future awards in and I instantly fell in love with his music. He makes you part of his flows cos he paints a clear mental picture of his story with his lyrics. His first single "Crowd mentality" was released early last year followed by his hit singles "Safe" and "Blaze" which were released towards the end of the same year.
Till date, a few people still argue that "Safe" was not done by a Nigerian. In case you don't know "Safe", it's that song that combined different lines from other Nigerian songs and still made sense of the songs introducing him. (Did I confuse you more?)
They say there's no place like home and elDee reaffirmed it when he returned in August 2008 (Hunger did not chase him back oo, he came back on his own, jeje).
elDee founded Trybes records in 1998 and started the group Trybesmen in 1999 consisting of elDee, Kaboom and Freestyle. The group also provided a music career platform for other artistes like Sasha, Blaise, 2shotz, S.I.D and Dare Art-Alade.
In 2002, elDee left Nigeria for the US of A to develop professional knowledge in multimedia (as well as music sha). While in US, elDee recorded his first solo album "Long time coming". Sincerely speaking, it took the album a longer time to get to me and while I was trying to figure out 'Long time coming" he followed it up with the second one" Return of the King" (even though he did not return home at the time). I loved "Champion" the first time I heard it and I was still wondering what he was doing in Yankee.
elDee left when the music industry was buying only recharge cards and maybe used 505 ( ok, just kidding)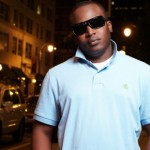 but was constantly amazed by gist from back home in Nigeria. Boys were doing big things and Nigerians were loving Nigerian songs more.
As an old hand in the game, elDee released "Bosi Gbangba" from his anticipated album "Big Boy" and the song was an instant hit. Without holding anything back, he followed up with a banging video which is currently airing on local and global TV.
elDee finally returned home for good in August 2008 and while we were still trying to absorb the classic job behind "Bosi gbanga" he dropped another hit single "Big Boy" featuring Banky W, Olu maintain and OlaDee. (The song describes my lifestyle sha)
History class's finally over, phew! The above mentioned artistes returned to Nigeria between 2005 and 2008 and have continued to up the notch musically. (Is that correct English?)
Gone are the days when we danced to only foreign music in our clubs cos these days we hardly have space for the foreign ones except for the VERY good ones.
While some people argue that most of our music these days no longer sounds African, I sit back and wonder if we must break into the international market with Ogene. Don't get me wrong, I'm as African as they come but hey, change is constant and these boys are changing the way we do music and at the same time doing us proud.
I'm so happy to be alive and Nigerian at this time…better music…better performances, better buka food.
They went……
They saw……
They conquered …
And they came home. After all, home is where the heart is and food is food, home made or buka.
Photo Credit: Musings of Don Kishote & Bella Naija