Designer and no new comer to the BN style page Isoken Ogiemwonyi talks about her latest collection for her fashion label; Obsidian.
What role did your muse, Nicole play in the design process of  this collection?
She was the focal point in the creative process of this collection. The quirkiness she lends to the glamour of each Obsidian piece, is part and parcel of the image I had when designing the pieces.
What's the inspiration behind the collection?
Apart from my muse Nicole, Bianca Jagger was also one of my inspirations for the Muse collection, but it was the idea of Jagger that came through—the easy grace and simplicity of Bianca in the 70's , with just a touch of the theatrical bent she was known for (evidenced by her Studio 54 entrance on a horse).
How was the  Obsidian label aesthetic captured in this collection?
The Obsidian spirit is definitely here – a garment designed to make the wearer feel special. Although its quite a small collection, it displays all the Obsidian hallmarks, beauty and glamour with a hint of drama.
The collection features a lot of modern cuts combined with traditional fabrics, was that your intention?
Yes, I wanted to find a balance between traditional and modern. I played around with the 'traditional' fabrics of lace and damask. Worked into special pieces like the pink damask and satin strapless dress interpreting the clothes in a new way.
What's your favourite piece in the Collection?
I especially love the sea green top and silver trousers, the simplicity and 'airiness' of the sheer chiffon top and the harder, more rock 'n' roll vibe of the skinny pants.
Who should wear this collection?
Young fashionable girls/ women 18-35 Who enjoy fashion and can mix it up and have fun with the clothes.
The Muse collection by Obsidian features artistically crafted designs with a hint of glamour, elegance and dramatic details. The pieces in the collection are feminine and adventurous. With this collection, traditional fabrics are cut to embrace contemporary design influences.
My favourite piece in the collection is the white silk jumpsuit. What gets me is the simple and appealing combination of the asymmetric detailed sleeve, the waist sash and the floaty harem pants. She successfully balances elegance and glamour with free spirited playfulness.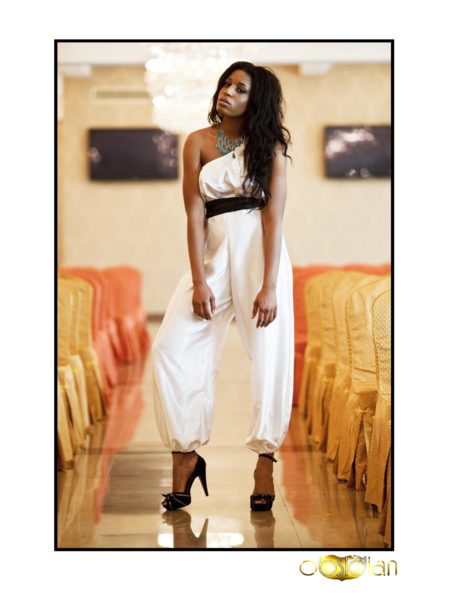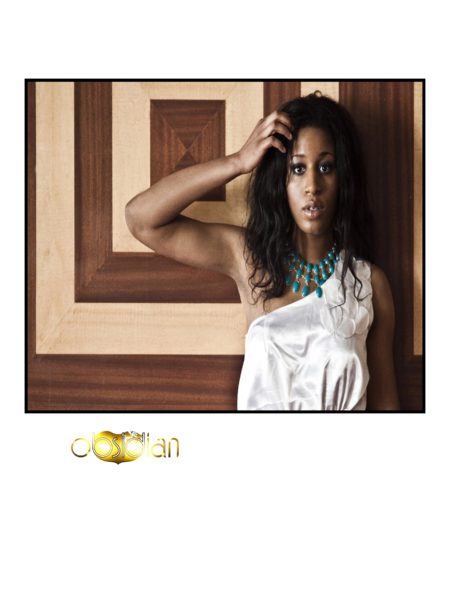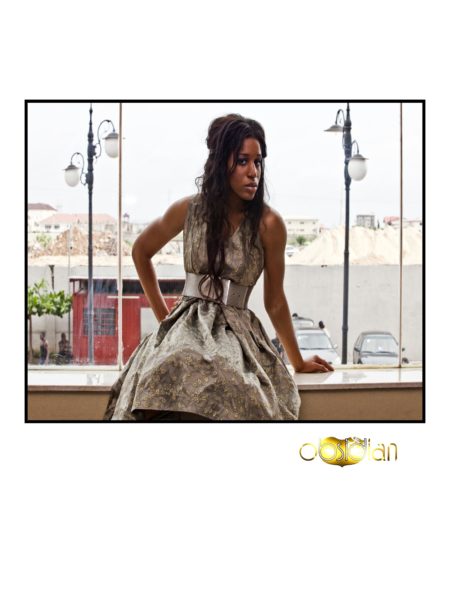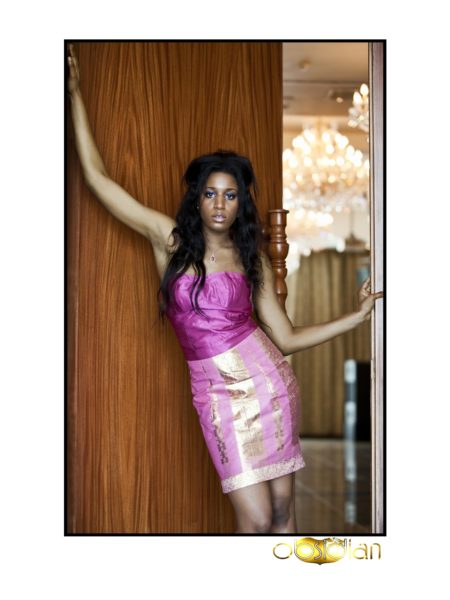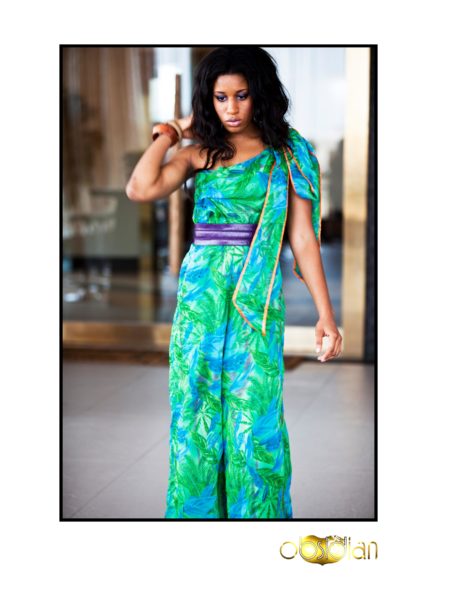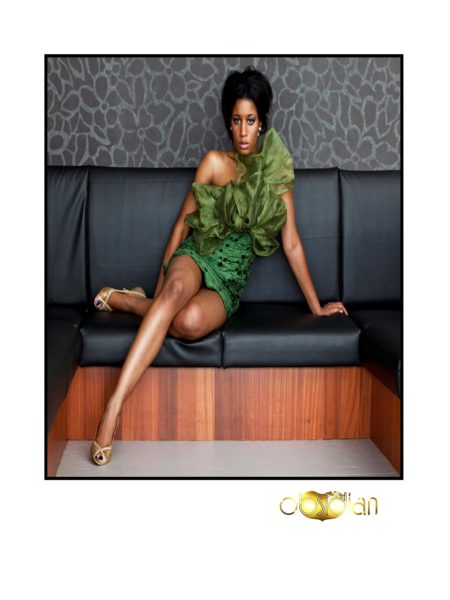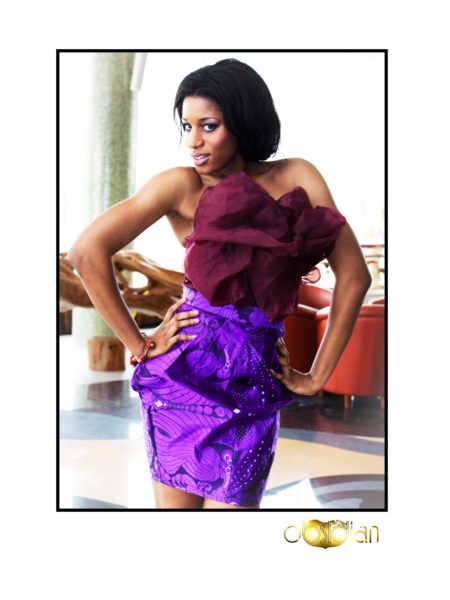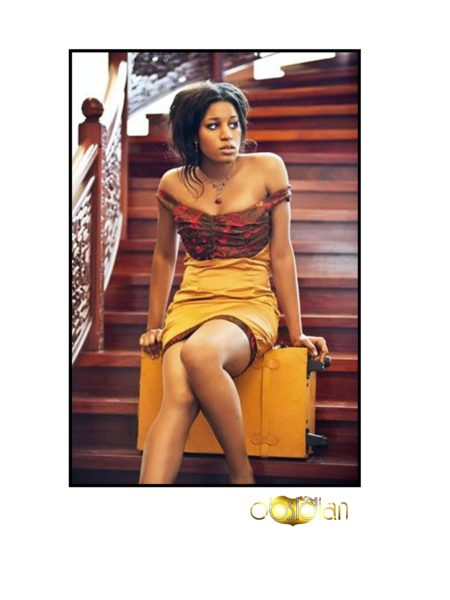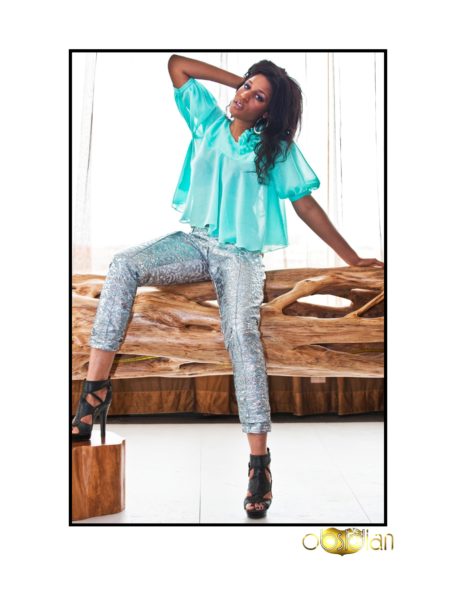 Contact: [email protected]
Photoshoot Credit:
Photographer: Oladipo Oladapo
Model: Nicole
Creative Consulting, Hair and Makeup: Teepha Adams
Stylist: Ada Onumonu for Style Junky