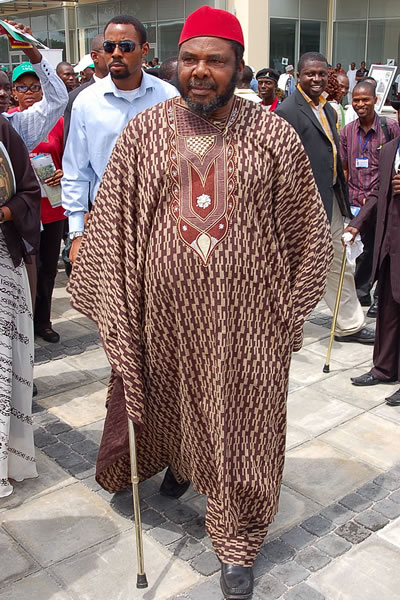 One of Nigeria's most respected actors, Pete Edochie was kidnapped yesterday on the Afor-Nkpor road, near Onitsha. The actor was on his way from his home in Enugu to an event in Onitsha when his car was ambushed and then he was abducted. The police and the governor's of both Enugu and Anambra are aware of the situation. They are working towards identifying his current location and securing his release.
This is really a sad situation, when the news broke late last night, we at BN were hoping that there would be happier news by the morning but this has not happened yet.
Another example of the desperation and lack of rule of law in Nigeria. Pete and his family are in our prayers and we hope he is rescued today.
UPDATE – 12.10AM August 18
Pete has now been freed after an undisclosed ransom was paid. According to some unconfirmed reports, the kidnappers demanded 10 million naira as ransom, no word on what amound was eventually paid.