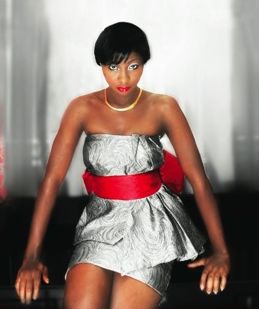 Weeks after 12 young ladies entered the Koko Mansion with the mission to become the chosen Kokolette, on Sunday 9th August 2009, a winner has emerged and she is Bolanle Okhiria – The bubbly 21 Year Old student of Lagos State University. Throughout her time in the Koko Mansion, Miss Bee was a favorite among housemates and fans.
In case you missed it, according to Bolanle, her story is as follows she was born into privilege, but by the time she turned 12, her family fortunes took a nose dive into recession, forcing her to switch from a life of opulence to one of abject poverty. "I was born with a silver spoon, but when my family fortunes turned, I was forced to learn that life is not a bed of roses", she recalls with a warm smile, "my dad told me, it was always best to make a very positive impact out of any negative circumstance".
It seems as though she has done just that by winning Koko Mansion. The finale was a close race between international favourite Rita and Bolanle but in the end Bolanle clinched the win with 11933 votes, Rita was second with 10473, Shona was a distant third with 2292 votes which Chidinma crawled to the finish line with 918 votes.
Bolanle's win was announced and celebrated at the exciting finale show – Julius Agwu provided the jokes while the D'Banj and the Mo Hits Crew brought the music. Bolanle walks away with a brand new car (fun fact – she cant drive!), 5 million naira, a Chris Aire diamond ring and 15 minutes of fame…Tick, Tock!
All the best to all the Koko Mansion Kokolettes as they step back into the real world. BN hopes they can leverage this exposure to bigger and better things in their lives.
So did Koko Mansion live up to your expectations?