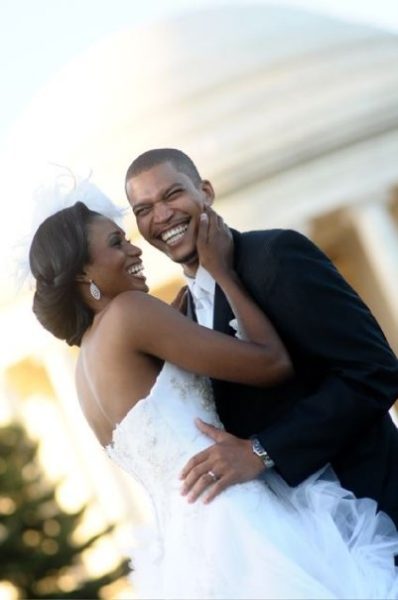 Seven years ago,  Glenn Nickens locked eyes with  Sarah Awosika as she stood across the room at a lounge in Washington DC. She was out celebrating her birthday while he was on a night out with friends. He had noticed her gorgeous smile and then he approached her. Little did they know that this was the beginning of their love story…
Sarah and Glenn set their wedding date of September 19 2009 shortly after their engagement on her birthday in July 2008. Their wedding date 919 later materialized to be their lucky number as they later realized that the bridal party was getting ready in Suite 919 at the Renaissance Hotel in Washington DC and they were getting married at 919 Philadelphia avenue (Jesus House DC). Glenn and his groomsmen wore tuxedos designed by Calvin Klein and the Bridesmaids wore beautiful asymmetrical olive and chocolate brown pleated gowns.
The happy couple celebrated their special day with family and close friends in bliss and of course in style. The heartfelt and emotional ceremony took place at Jesus House DC in Silver Spring Maryland. Sarah walked down the aisle to "So High" by John Legend with her proud father in her extraordinary wedding dress – a diamond white tulle dreamy couture modern style ball gown with a drop-waist, pleated and embellished bodice and a very huge draped circular-pleat detail skirt designed and created by her sister – designer Bridget Awosika.
Their love was felt throughout the ceremony as Sarah repeated her vows tearfully and her guest cheered her on as they also cried tears of joy.
The reception took place at the Galleria at Lafayette Center in Washington DC where Sarah's contemporary chic and elegant wedding style was brought to life. The wedding theme and style conveyed simplicity and sophistication… traditional meets modern. The couple chose a color scheme of olive green and chocolate brown with a hue of lavender and centerpieces included white roses and white orchids. Sarah and Glenn danced and celebrated with their friends and families as they thoroughly enjoyed their special day. The couple then changed into traditional Yoruba Nigerian outfit representing Sarah's culture and then Kente Ghanaian outfits honouring Glenn's.
Such a beautiful couple! Wishing them all the best! Glenn sums it up best – 'I used to always pray to God for a wife because I felt only he knew exactly what I needed. Never did I imagine someone like Sarah. She is more than what I thought I wanted. Sarah is truly an answered prayer!'
_________________________________________________________________________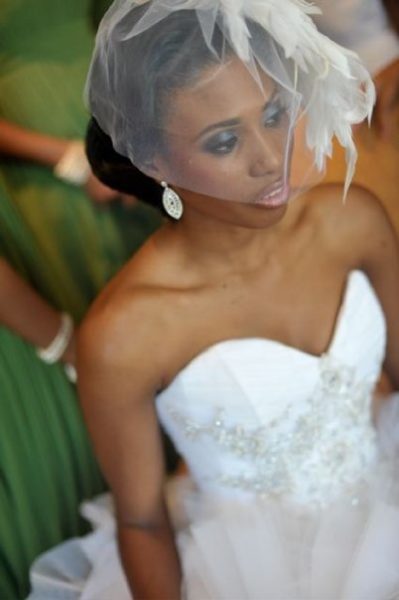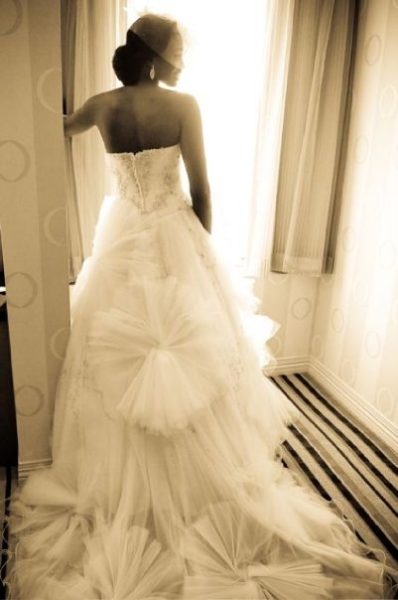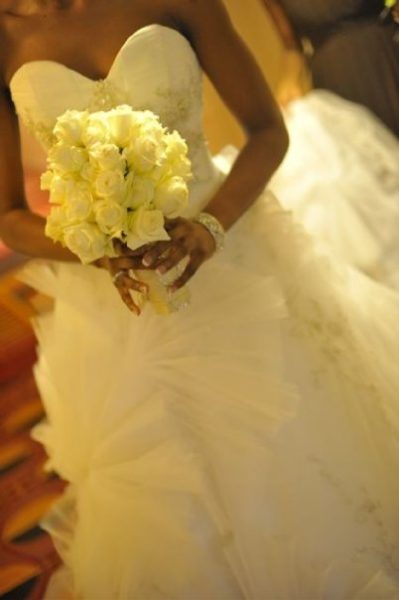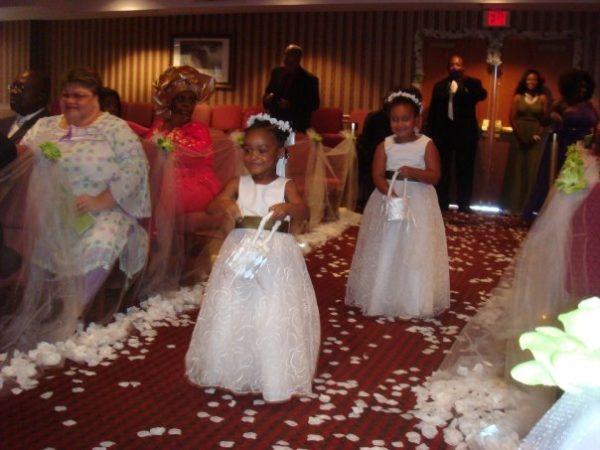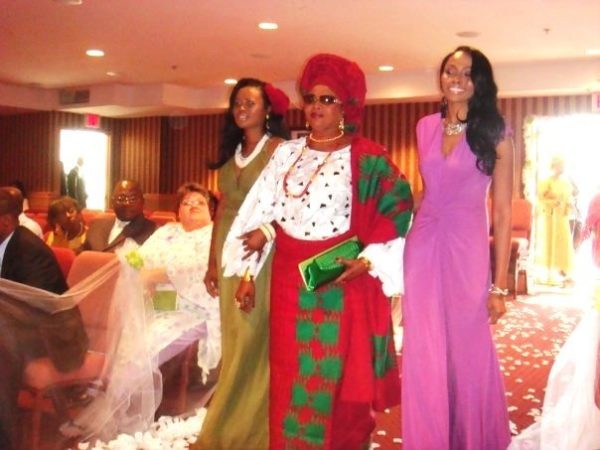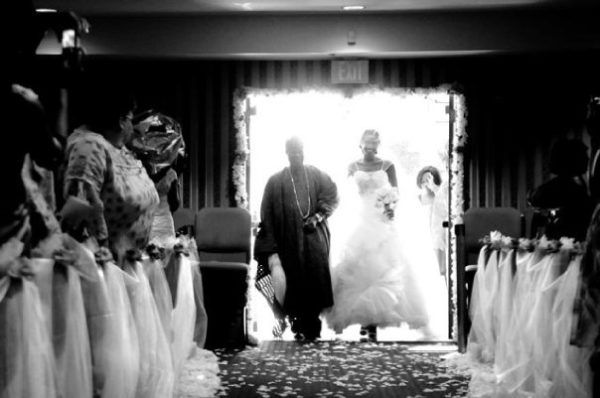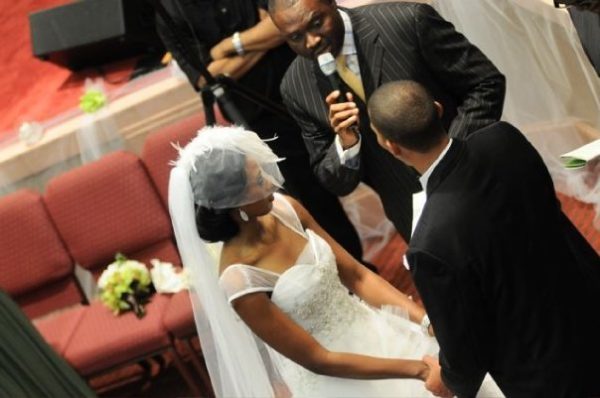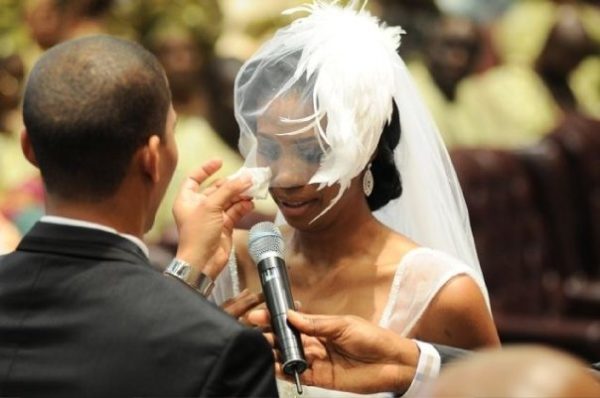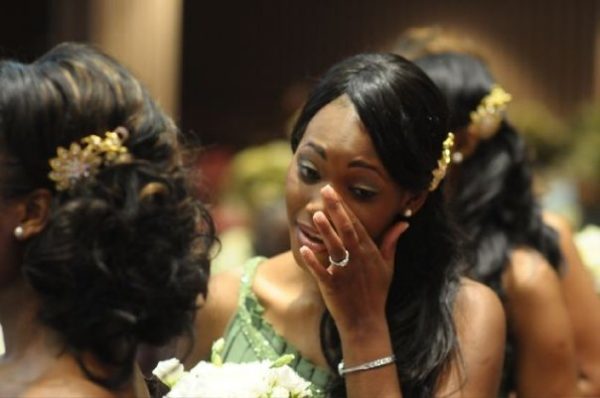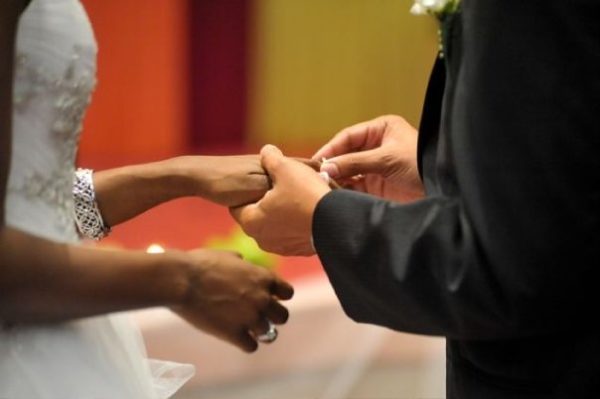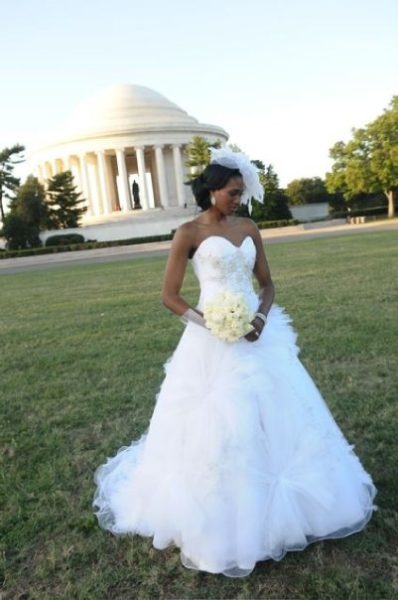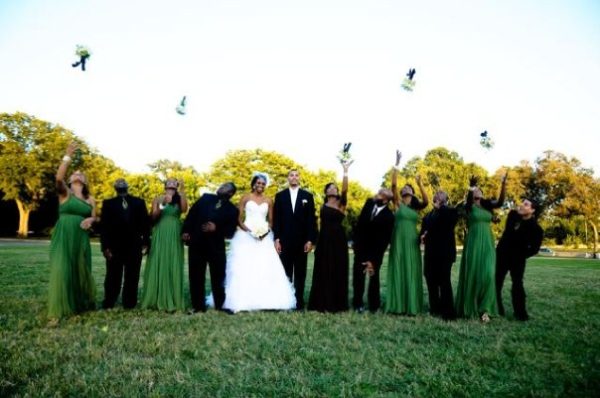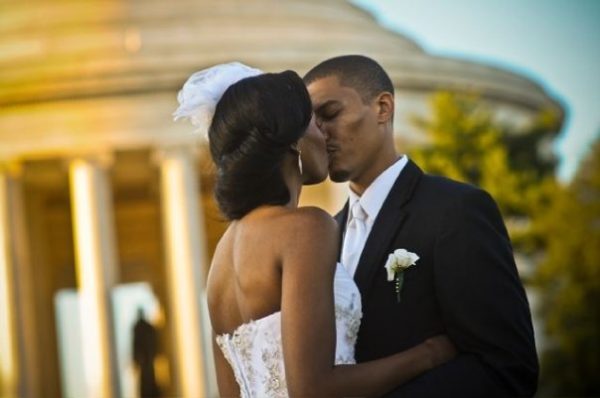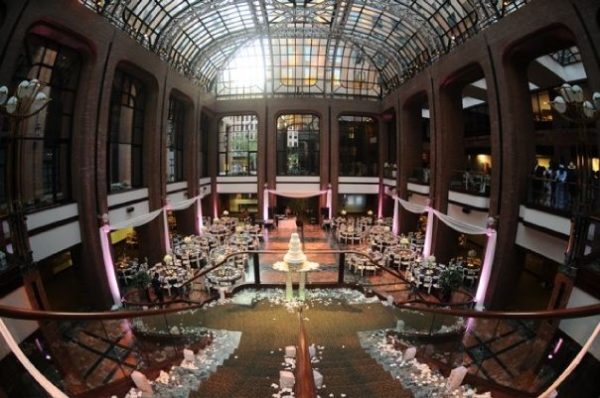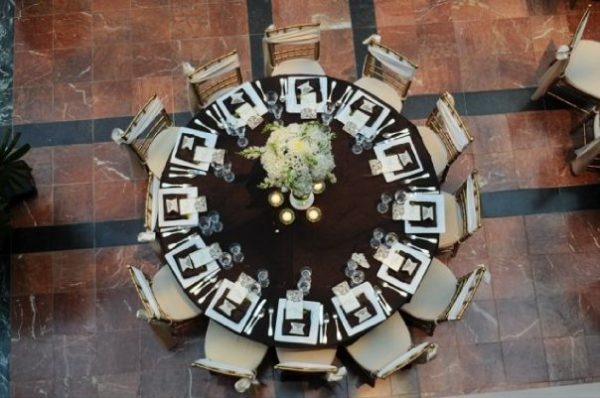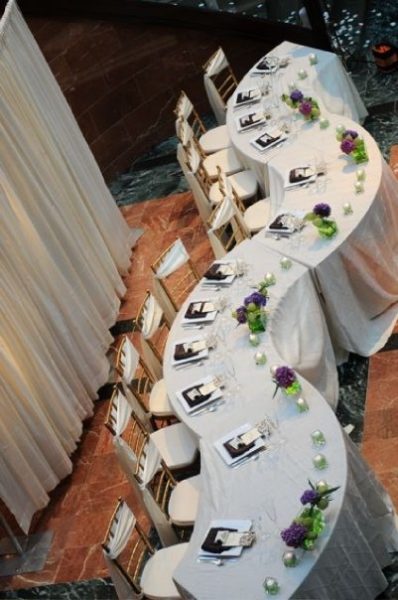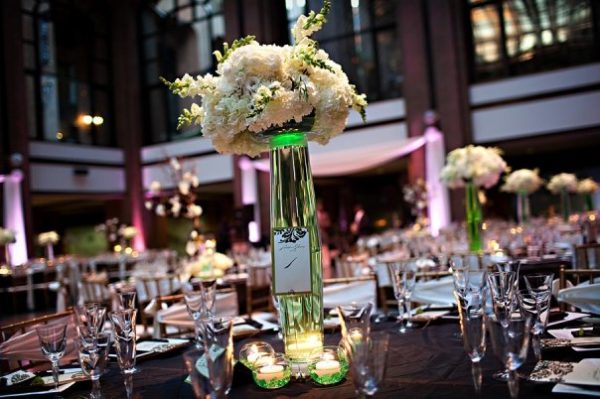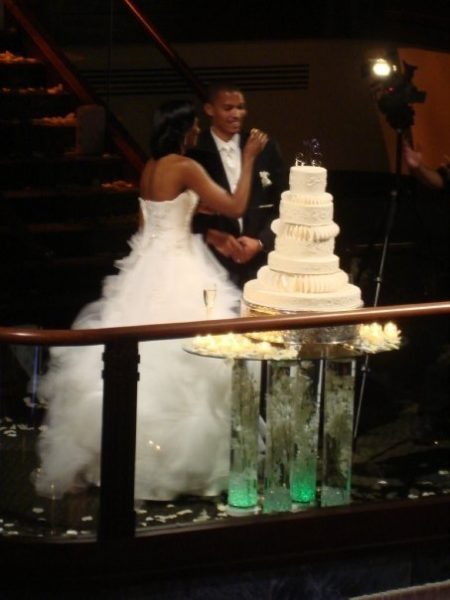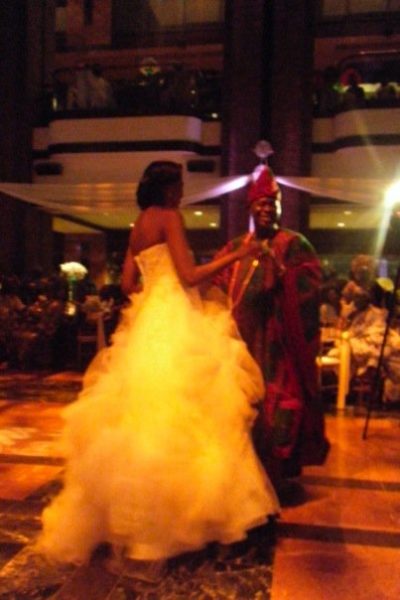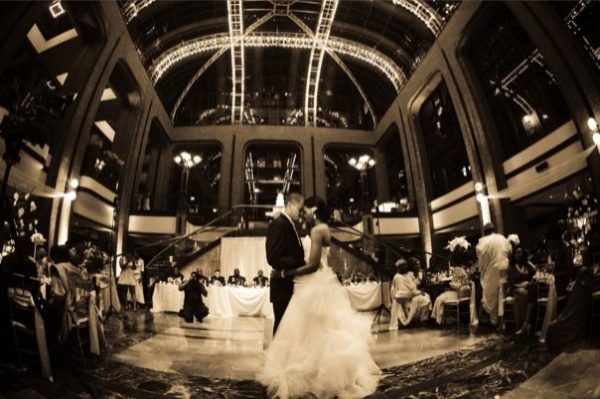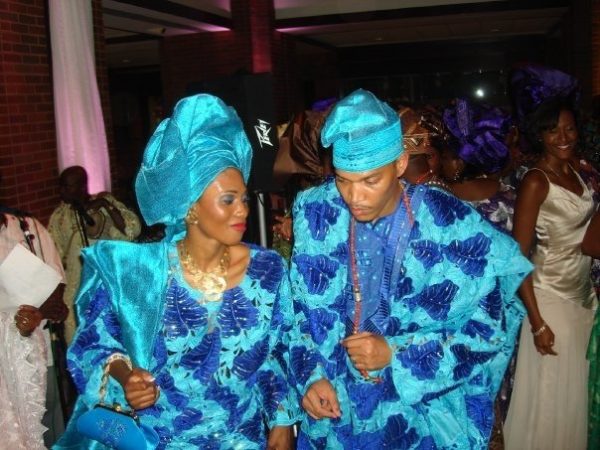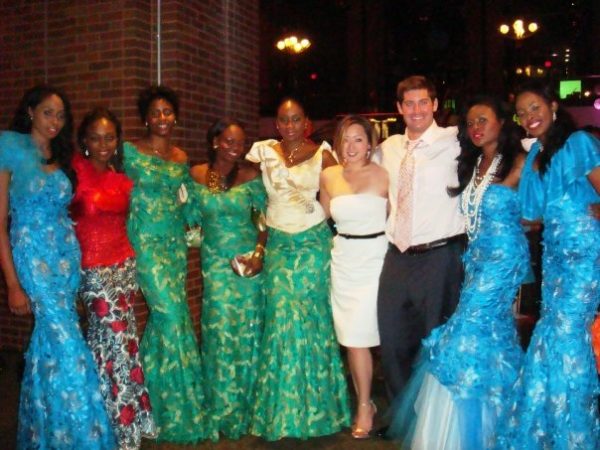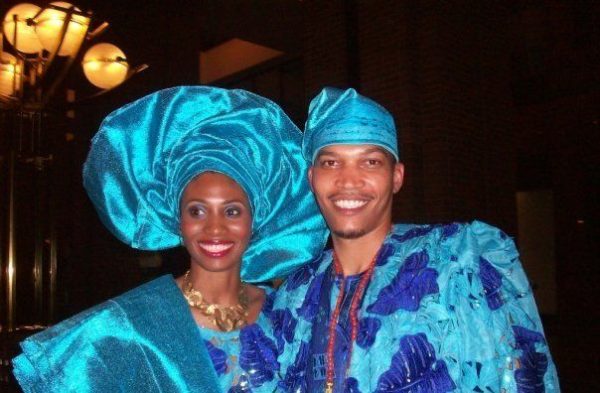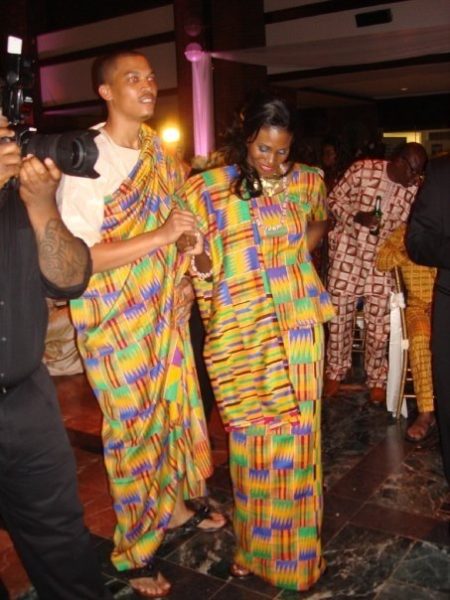 _________________________________________________________________________
Vendors
Wedding Coordinator and Decorator: Ayoteju Akhionbare for BCG Events
Wedding Gown: Bridget Awosika (Bridal collection to come late next year)
Wedding Gown Accessories: Erica Koesler
Bride's Hair: Ngina Thomas
Bride's Jewelry: Bloomingdales
Bridesmaid's Dresses: Bari Jay
Groom and Groomsmen Tuxedo: M Stein
Photography and Videography: Georgetown Pics
Makeup Artist: Zfaces
Lighting – Atmosphere Lighting
Programs & Favors – Chanda Alicante
Wedding Cake – Debi's Cake Studio
Catering – Kingsway Catering
DJ – DJ Lowe
Singer – Ayo Awosika
Special Thanks to Bridget Awosika
Unauthorized use or duplication of all photography is strictly prohibited. Thanks.