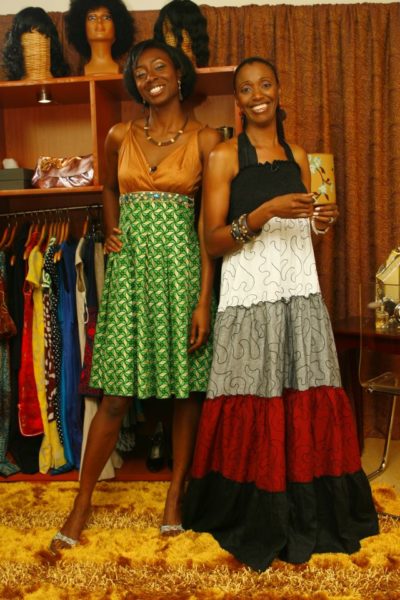 Style ME is back on TV and the new season of the show promises to be the best so far! Style ME is Nigeria's makeover show. The show, now in its 3rd season is all about building confidence and boosting lives. Most of the style subjects have been nominated either by their families or self-nominated and they know that they need a style overhaul to move their careers or personal lives to the next level. From the recent graduate who needs to transition from the 'college look' to 'office chic' to stressed mums who dedicate all their time and energy to looking after their families but don't feel they have enough time to pamper themselves. Style ME worked with them to change all that.
After an extensive search, Zainab Ashadu has been chosen as the co-host/stylist for Season 3 of the show. Zainab has worked in the fashion industry for over 10 years, firstly as a Fashion and Runway Model, Leather accessories designer and Image Consultant; counting high profile people and celebrities amongst her clients. Her appeal lies in her quirky but classic approach to image. She says "I love fashion but I'm an advocate of great style. Looking good and creating outfits is just one of the many ways in which I express my creativity'. She joins producer and co-host, Isioma Onochie Aihie who has been with the show since Season 1.
Catch out for all the scoop from Season 3 of Style ME online. Bella Naija and all the top African fashion and entertainment blogs/sites will be keeping you updated as the season progresses. We will have full length episodes, before & after photos and all the behind the scenes information.
In the meantime, check out Before & After photos from Season 2 of Style ME below.
Be sure to watch Style ME on TV each week.
New episodes from Season 3 are broadcast on Silverbird TV every Tuesday at 7.30PM. While Season 2 episodes are currently being re-run on MNet's Africa Magic on Tuesdays at 6.30PM.
See Season 3 – Episode 1 of the Style Me Show below. Rather than a makeover, the first episode takes the viewer through a style tutorial and wardrobe overhaul.
Part 1

Part 2

Part 3