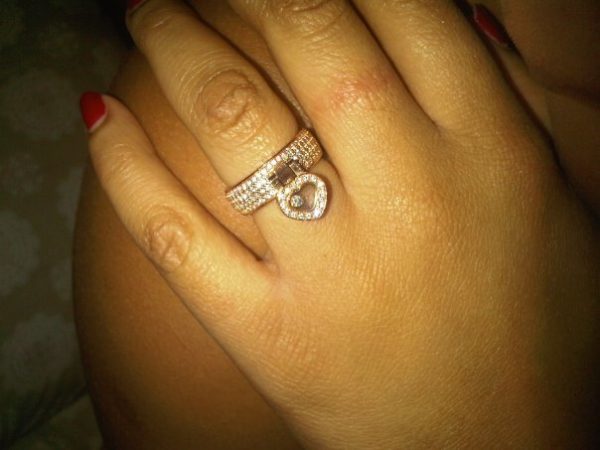 Months after they were first spotted at Rita Dominic's birthday party and weeks after the news of their engagement broke via Stella Dimoko-Korkus, Everton FC defender Joseph Yobo and 2008 Most Beautiful Girl in Nigeria Adaeze Igwe have officially announced their engagement. Rather than going for a traditional engagement ring, Yobo presented Adaeze with a unique ring – a diamond encrusted band with a heart shaped attachment.
The bride-to-be Adaeze represented Nigeria at the 2008 Miss World competition and she recently completed a course at the New York Film Academy while the prospective groom is set to play in Nigeria's World Cup qualifier against Tunisia today.
Cute couple! Wishing them all the best.