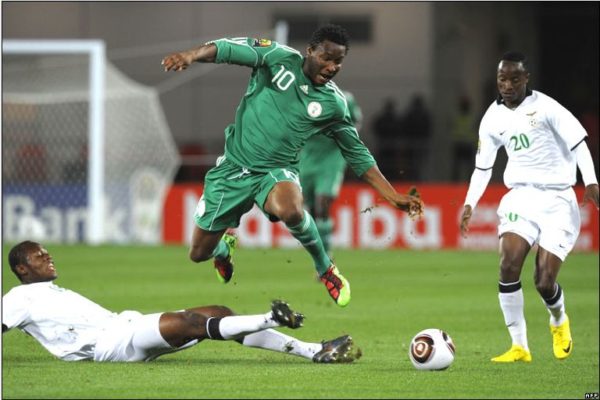 It seems as though everyone is feeling a certain level of despondency regarding Nigeria these days. The excitement and patriotism that thrived in the last few years seems to be waning.
No matter how bad things may be, there are certain things that bring Nigerians together: Music and Football…and lets not forget food(!) and drinks.
What happens when you mix all these elements together.
You get "The Power of Naija" song.
The Super Eagles are presently representing Nigeria at the Africa Cup of Nations being held in Angola. Though they might not be at their inspiring best, our boys are getting stronger with each march. They just secured a hard won win over Zambia via penalty shootout in the Quarter Finals (Nigeria held off Zambia despite being down to 10 men and won 5-4 on penalties). They are now in the Semis!
All through Guinness has been supporting the team via the 'Guinness Power of Naija' campaign. After each match, they have announced a Man of Greatness Award winner. That is a player (voted by Nigerian football fans) who they believe demonstrate greatness. After each match the player with the most fan votes for that match will be presented with the Award by Guinness Greatness Ambassador and former Super Eagle Man of Greatness – Jay Jay Okocha. We are all for anything that inspires the players to work harder and secure the wins!
As part of the campaign, a song "Power of Naija" has been released to promote fan support and of course, support the team.
Check it out and have a listen below:
[audio:https://www.bellanaija.com/wp-content/uploads/2010/01/power-of-nija.mp3]
The song features vocals from Cobhams, 2Face & Omawumi.
Let us know what you think about the track and the Super Eagles.