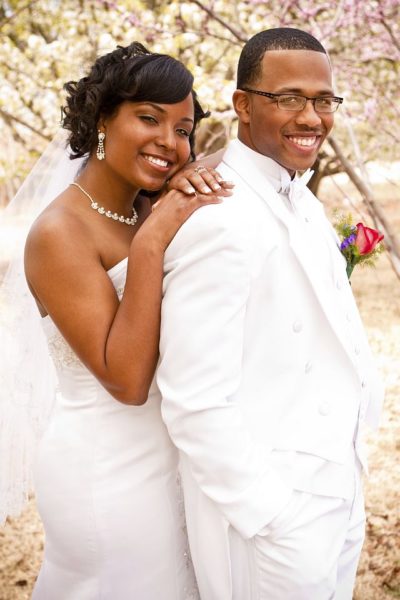 The recession and new media get hitched and give birth to a website that offers a four million naira wedding absolutely free on www.namywedding.com
I got married in December last year and although my wedding was a small intimate gathering, it cost us a lot of money. But we have no regrets because our desire to create that dream wedding was far greater than any thoughts of insufficient funds.
iWayAfrica Nigeria Ltd (INL), an Internet Solutions Provider in Nigeria knows the intoxicating power of the wedding fever and they have launched a new website – www.NaMyWedding.com, a wedding planning and community website. The site contains an extensive wedding directory, a wedding advice section and planning tools to enable prospective couples find wedding vendors, keep track of their wedding plans, interact with other couples and find useful information to guide them through the process.
NaMyWedding.com also has incisive articles, advice from leading relationship experts, and answers to questions around weddings and much more. "Every bride (and indeed groom) wants to have the most memorable and beautiful wedding day and achieve this within a budget" says iWays Africas' General Manager John Ugbe. The goal at www.namywedding.com is to provide every couple with access to vendors and professional tips to ensure that their dream wedding is brought to life.
What I would have done for a site like this when I was getting married.
In just two weeks, namywedding.com has enjoyed a stampede of over 20,000 hits daily, over 5,000 registered users and a fully integrated portal into facebook.
To launch the website, namywedding.com is giving away a Dream Wedding valued at over N4, 000,000.00 to one lucky couple in the dream wedding splash competition.
The namywedding team has partnered with the top wedding vendors in Nigeria to bring the couple's dream wedding to reality. The prize package includes make-up by House of Tara, photography by Camara Studios, Wine & Gold Specialty Caterers, wedding cake by Upper crust cakes, event planning by Zapphaire Events, Hall Décor by Furtullah Consultants, Groom & Best Man dressed by Wardrobes Clothes & Accessories, Bride & Chief Bride's maid dressed by Yes I Do Bridal and USD$2,000 by Zenith Bank PLC.
77 couples have registered in the competition already with the leading couple holding down over 1742votes. Bear in mind that registered users can only vote once a day.
The race for the top ten is fierce on namywedding.com, yet even beyond the rush for the grand prize, the site proves that a homegrown website with an intricate and effective back end is possible in Nigeria. Not only that, the power of new media is quickly gaining ground as more and more Nigerians have access to the Internet through mobile devices and personal computers.
The official launch of the website is on the 20th March 2010 and the winning couple for the DREAM WEDDING SPLASH COMPETITION will be selected on the event with a lot of fanfare.
Don't be left out, join the flight to www.namywedding.com