From our recent fashion features on Bella Naija, its so amazing to see how African designers all over the world are excelling. We recently discovered another young African designer, this time from Ghana, who is doing tremendously well in Canada.
About the Designer: Naana Tennachie Yankey was born in Ghana. Her formative years were spent in the United Kingdom where she attended boarding school and later ventured off to Case Western Reserve University in Cleveland, Ohio.
While living in the US, Naana made a dramatic switch from business to fashion, to cultivate her creative spirit. Her longing to be part of the fashion world came to fruition when she apprenticed with Marc Jacobs in New York.
Naana later moved to Montreal to study Fashion Design at Academy of Arts and Design in Montreal, Quebec and then worked under Eve Gravel, before starting to sow the seeds of her own line, Coccolily.
My Review: Coccolily is a couture and evening wear line. Naana's designs play on female sexuality in an intriguing way. She maintains a feminine centre with her pieces but gives the woman a bold dimension as there is an edge to them.
Her most recent collection mirrors her design aesthetic. She features cocktail dresses and separates mostly in black and mixes things up with white, pastel pink, red and floral patterns. The collection exudes sexiness with the sophisticated reveal of skin with lace insert details and ultra sexy plunging necklines and cut-out details on the bodice.
I am a huge fan of the separates in this collection. I like the way she styles them; juxtaposing tops with very feminine details with PVC leggings and patterned tights which emphasizes the dual dimension her designs seek create for the woman and their flexibility as these tailored pieces can be worn in a way to channel a woman's desire to be sophisticated and edgy.
My favourite piece in this collection is the black top with a plunging neckline and  feathered peplum detail. It's a perfect example showing the flexibility of her designs. This top works the way it's styled here and can with a pair of tailored trousers or a pencil skirt.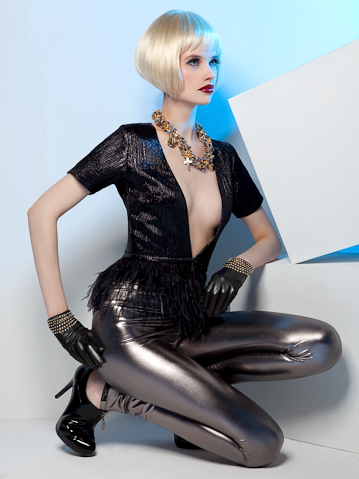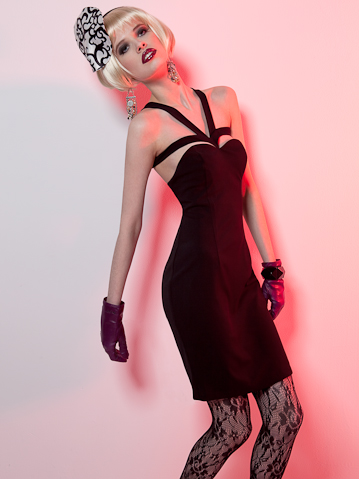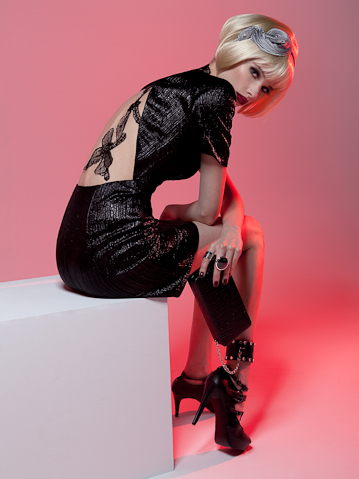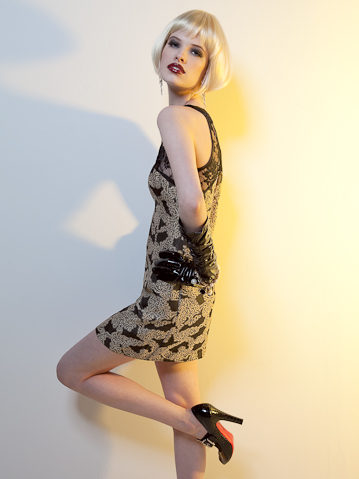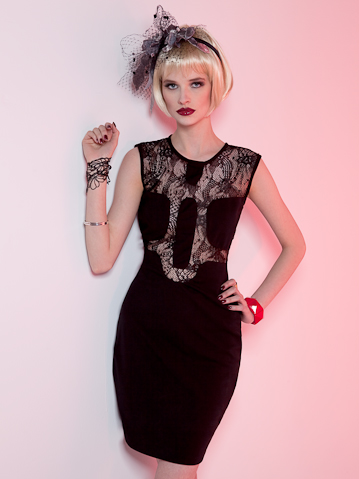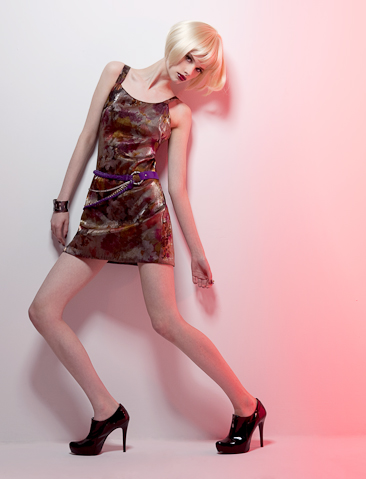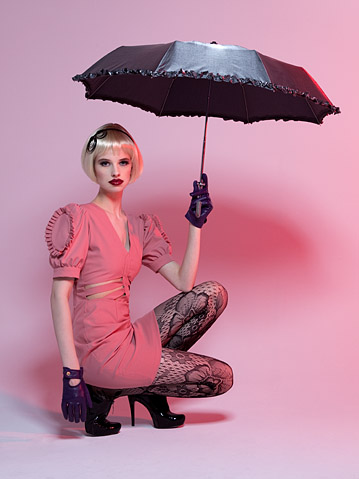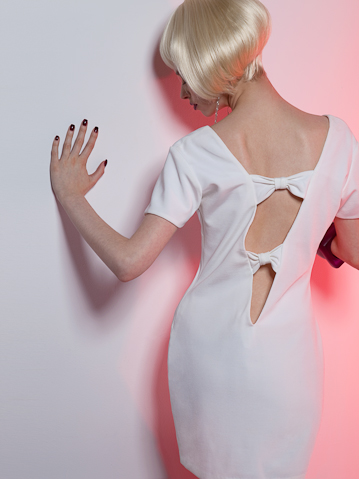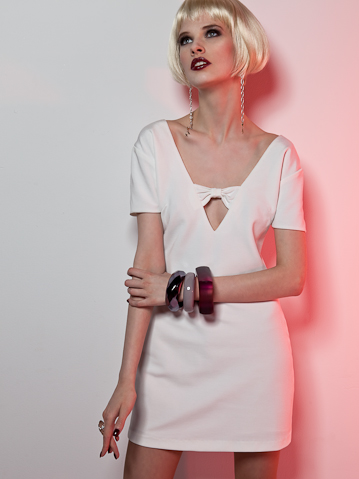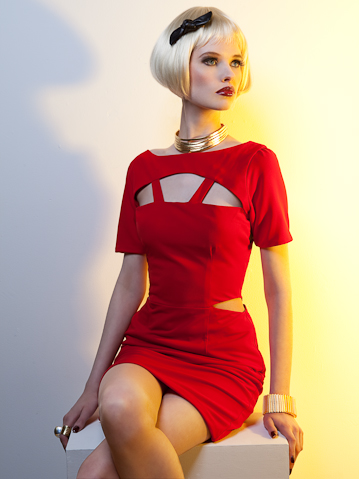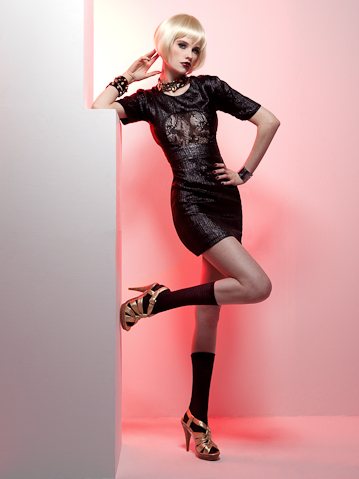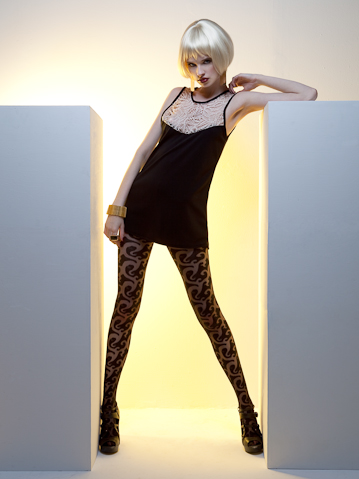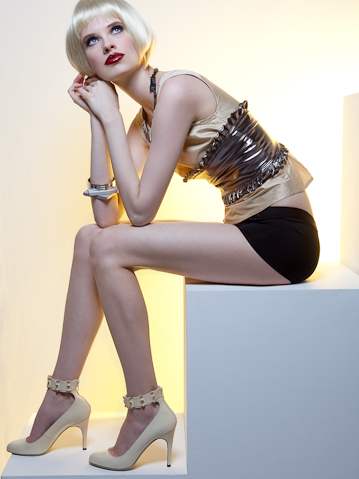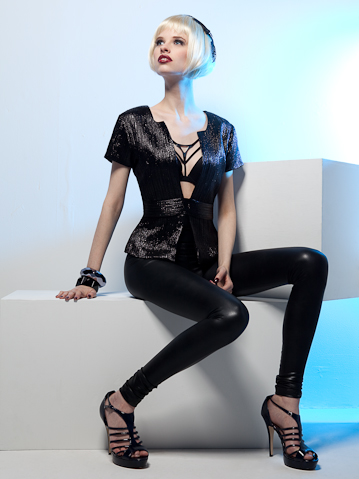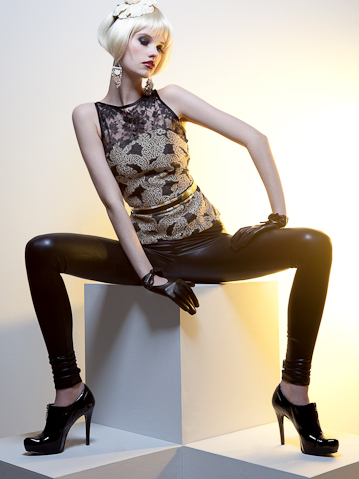 Naana will be showing her collection at the Fall 2010 LG Fashion week (March 28th 2010-April 3 2010)
Visit the Coccolily website HERE:
Credits: www.coccolily.com, photography by Anthony Turano