The fashion industry is fast paced and exciting. Designers are constantly fishing for innovative ways to showcase their collections, with the surprise factor always in check! Obsidian just gave BN something other than their designs to talk about!
Instead of  the traditional lookbook we see with designers for a collection, fashion label: Obsidian decided to shoot a "fashion film" for their Spring/Summer 2010 CONTROL collection. The photos in this article serve as a "sneak peek" for the fashion film which they shot for the collection. The full collection will be available for sale via the website and that's when all the photos of the pieces will be available.
PRESS RELEASE
This stunning new collection for Spring/Summer 2010; focuses on cocktail dresses with intricate craftsmanship and whimsical flourishes. Lush fabrics, and a modern perspective fuses classic high fashion with a cutting edge aesthetic , the collection sees the unmistakable Obsidian DNA of ultra- glamorous attire honed to an impeccably rendered fine point.
CONTROL references the film noir genre, particularly Rita Hayworth in ' The Lady From Shanghai'. Her character embodied the traditional 'femme fatale' of the time. She was graceful, ultra-feminine and irresistible. Who wouldn't want to be that woman?
As an evening wear collection, the 10 looks run the gamut of what any fashion-forward woman, would clamour to wear: short and spirited in a little black and neon petal fringe number, intriguing and soigné with the black silk organza mini dress with braid detailing, cute and girlish in a pink cotton-candy pleat detail silk organza dress gown with a sparkly, sequined bodice.
Isoken Ogiemwonyi commented :
'I don't like to belabor references, but I believe ultimately, every woman wants to be in control of her image and you can be powerful, and in control without losing your femininity—simple but superb.'
The Control by Obsidian Ready-to-wear Collection can be bought exclusively through the Obsidian website (full site coming May 25, 2010). There will also be a pop-up store in collaboration with Le Petit Marche in June 2010.
Obsidian's website will offer the complete user-friendly, yet chic purchasing experience, including a unique measuring guide to help find the perfect size. Each dress has a made-to-measure quality, with an easy to follow measurement guide, enabling customers to shop by individual body proportions whilst providing international comparisons. The site will also feature inspired sketches, behind the scenes photos, style advice from top guest stylists and will keep you up-to date on all things Obsidian.
Here's a preview of the CONTROL Collection: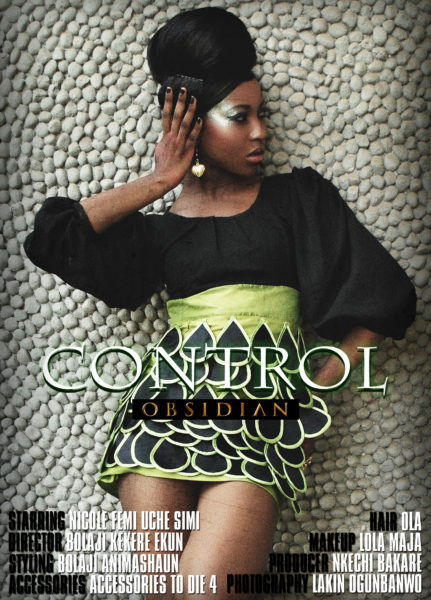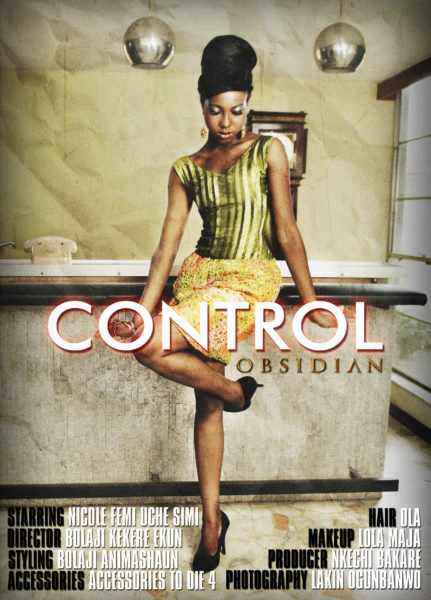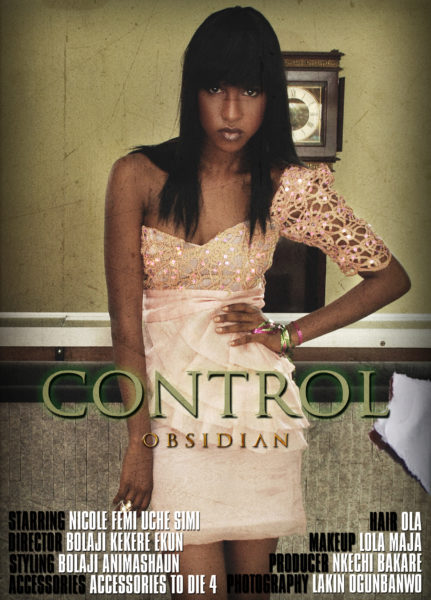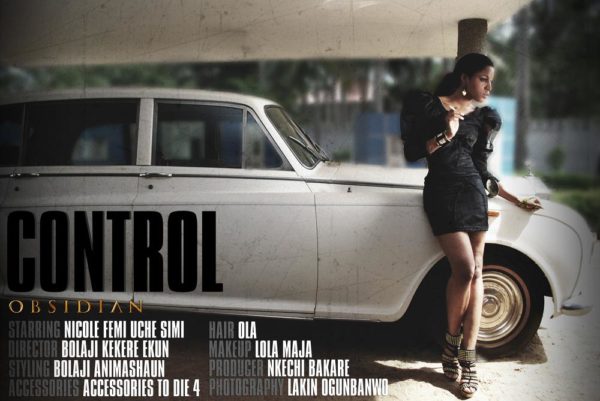 I am absolutely loving the collection already! Obsidian literally has me at the edge of  my seat wanting more!  The film is scheduled to be out in a few days, and you can always count that BN will have it available for all our readers to watch and be entertained by the fabulous creations from Obsidian! So… Stay Tuned!