BN's Our Wedding Story will always be so special to us…why? Because it offers a glimpse behind the big day. How did they meet? How did he propose? and all those endearing details.
With all the tales of love woes we hear, it always puts a smile on our faces when we see the beauty on the other side of the spectrum.
Our featured couple, Enitan & Rua's story is so romantic and beautiful…
We are wishing them a very happy, blessed, joyous and fruitful life together.
The Couple
Enitan Animashaun & Rua Orbih

Enitan & Rua's Love Story by the bride, Enitan
We met for the first time on the 30th of May 2002 at his cousin's house who was celebrating her birthday and happens to be my very good friend. We hit it off real good on that day but unfortunately we were both in a relationship at the time but became really good friends. Two years later, we started dating although he left for school abroad while I was in ABU Zaria. We maintained the long distance bi-continental relationship by constantly making efforts to travel to see each other as often as possible and we spoke basically every day until 2008 when I went to do my masters at Loughborough University.
Engaged in Paris
We went on a trip to Paris in April of 2009, unknown to me, he had planned with my roommates to get my ring size. The morning of the proposal, we were meant to go sightseeing and he was all dressed up while I was dressed casually and I was mad at him for being over dressed. He said he had made plans for us to see Paris on a boat. While on the boat I was telling him how happy I was and that I wouldn't trade him for anything and all the mushy mushy things girls say when they are excited and he just asked me 'hope u like it'  as he presented the ring. I was shocked and screaming (trust me I'm a bit dramatic) and the crew started clapping before he went on his knees to propose and we had a private dinner afterwards.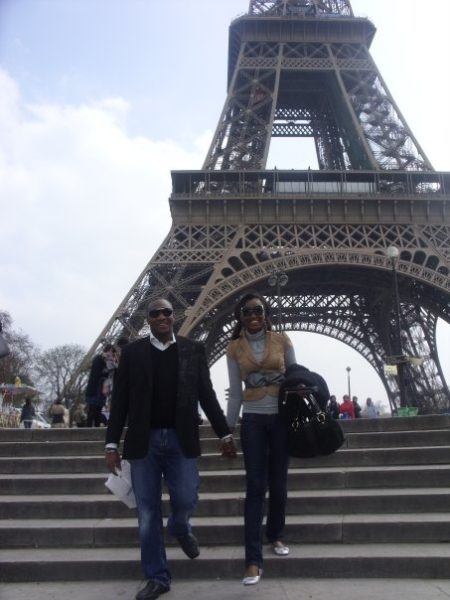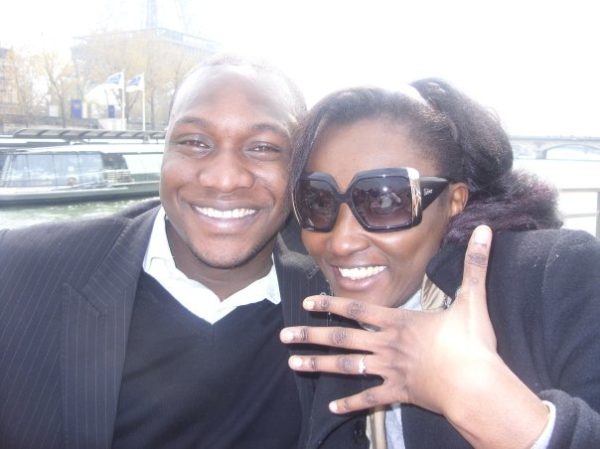 Planning The Wedding
After getting engaged in July, we decided to get married in September because that was the only convenient time for our parents. Of course this did not give me anytime to plan a wedding! Therefore, left all the wedding planning to my mum since I wasn't finishing school until the 12th of September. Trust me I didn't do anything for the wedding just attended as a guest, I think that's why I had so much fun despite the rain.
Traditional Wedding
Enitan & Rua's traditional wedding was held on the 24th of September 2009 at the bride's house in Abuja. It was a delightful and colourful blend of cultures as the couple went through the traditional Yoruba and Calabar wedding rites. It was truly spectacular to see the various outfits and rich cultures being celebrated as Enitan & Rua were joined as husband and wife.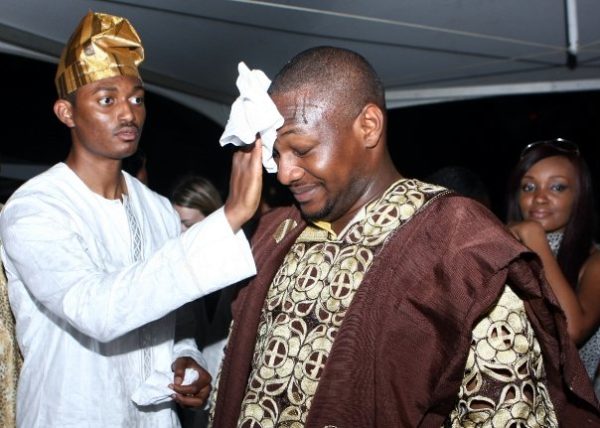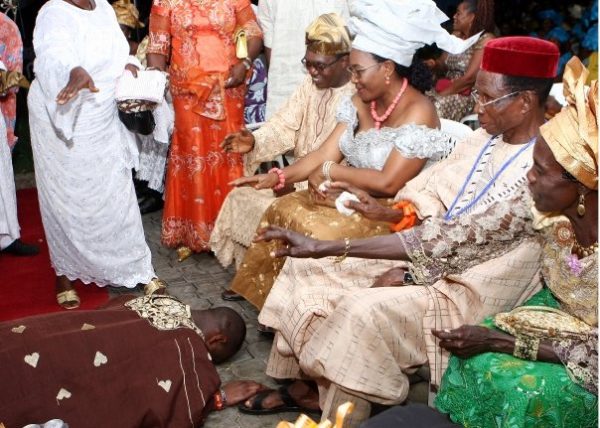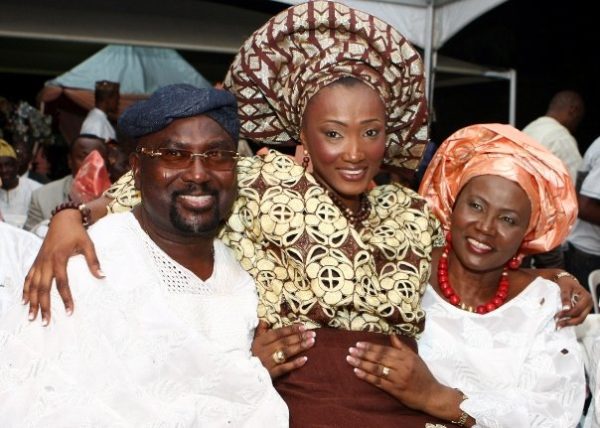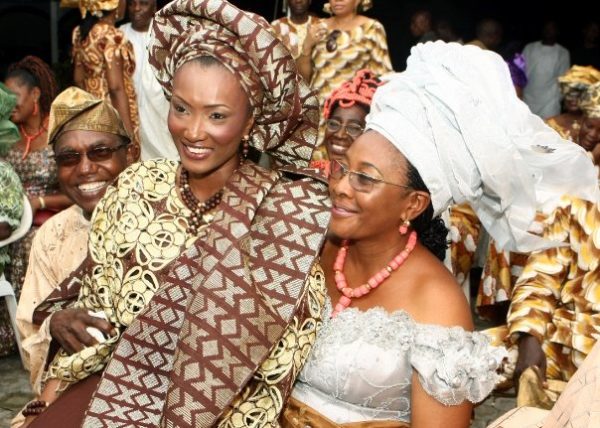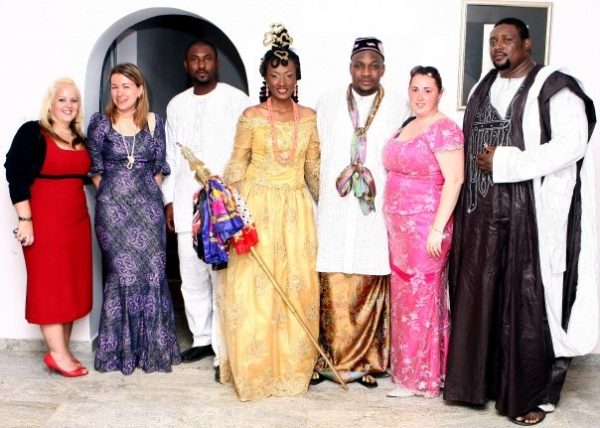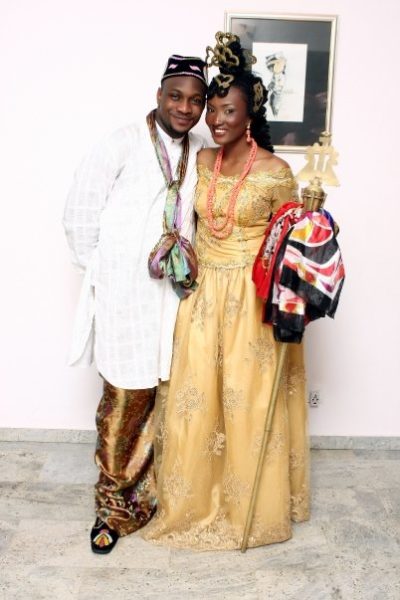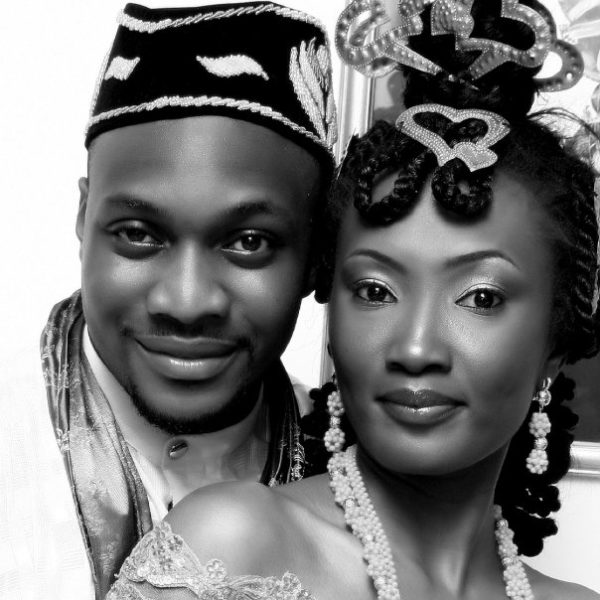 White Wedding
Enitan & Rua's white wedding took place on the 26th of September 2009 at the Holy Rosary Catholic Church in Maitama, Abuja. The bride, Enitan was dressed in an elegant Caroline Castigliano strapless ballgown wedding dress with a chapel train, the embellished bust of her dress perfectly complemented her striking crystal hairpiece. Rua, the dapper groom was in a tailcoat tuxedo paired with a cravat and purple & white boutonniere. The bride took the unique step of not having any bridesmaids, instead, all her friends wore the same colour – purple. The reception took place at the NAOWA Hall in Asokoro, Abuja. The venue was decorated in the colours of the day – purple, green and cream. The reception was absolutely fun and both Enitan & Rua agree that it was the happiest day of their lives.