It's another celebrity spotted in an Africa inspired outfit. However this time, Kelis hits very close to home as she is pictured wearing Jewel By Lisa– A fashion brand we all are familiar with and have come to love!
Fashion Stylists Chalya Shagaya and Arieta Mujay shot Musician Kelis last week in New York City as the face of UK's Graduate Fashion Week which is scheduled to run from the 6th to the 10th of June this year.
The fabulous duo, in an effort to promote African Fashion by getting the International celebrities they style to wear pieces by African designers, decided to contact a few of them to see if they wanted their designs on Kelis.
And here we have it!  This has to be one of my favourite casual looks from Kelis.  The star pairs the JBL Spring/Summer 2010 paisley print top made with real dutch wax  'ankara'  fabric with breast-pocket details with edgy leather high-waist pants and completes this relatively "Kelis subdued look" with statement earrings.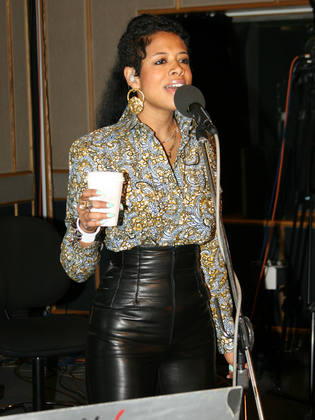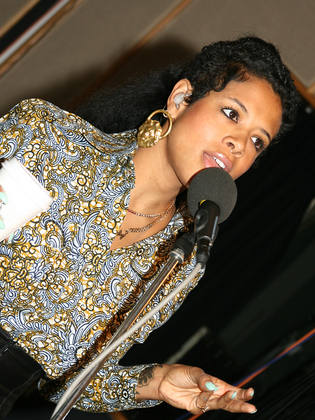 I hope we see more celebrities wearing African designers, as they truly deserve the accolade!
There's more to come from Graduate Fashion Week, as we look at the images Arieta and Chalya styled for the event- Watch this space!