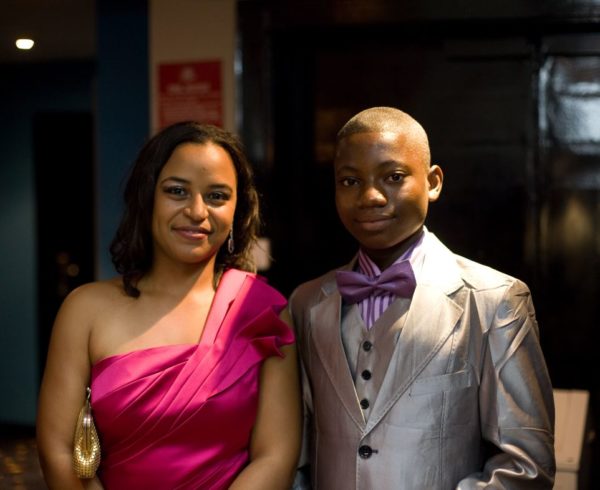 For African Movie Academy Awards (AMAA) award winning filmmaker, Michelle Bello, Thursday May 27th 2010 was a special and fulfilling day. Many months after her feature film, "Small Boy" had scooped wins and nominations at various awards ceremonies and film festivals, including Two AMAA awards for Best Art Direction and Best Young Child Actor in April 2009; Two nominations at the American Black Film Festival in Los Angeles in August 2008, the Heineken Red Star Award for Innovation in Film and the Target Filmmaker Award for Most Inspirational Film.
The movie finally came "home" for its official premiere which was held at the Silverbird Galleria in Lagos, Nigeria.
The event was compered by veteren TV host, Soni Irabor and graced by the movie's lead star, AMAA award winning child actor – Richard Chukwuma, lead actress – Najide Dede, Nollywood star – Kate Henshaw-Nuttall, stage actress and TV presenter – Iretiola Doyle, TV presenters – Michelle Dede & Adora Oleh, members of the diplomatic community including Special Guest of Honour,Ambassador Segun Olusola and the filmmaker's proud parents.
About Small Boy
Set in the slums of Lagos, Nigeria, Small Boy is based on a true story of a Sunny, 10 year old boy and his treacherous journey of survival. Living in Africa's most densely populated slum, he witnesses his father's regular physical abuse of his mother. Living in fear of his father, he tries to protect his mother but ends up in the crossfire.
Furious his mother decides to leave her husband and takes her two sons with her. Living in her friend's house she struggles to put her life back together but frustrated lashes out at Sunny when he loses her money and beats him.
He runs away terrified and ends up on the streets of Lagos beginning his journey of survival. Wondering the streets he meets a street kid, Deola, and becomes part of his gang. Sunny soon discovers the world of drugs, violence and must learn how to survive or perish.
Huge congrats to Michelle! Great seeing young female filmmakers creating movies that go against the grain of Nigerian movies and show other aspects of the 'Nigerian Story'.