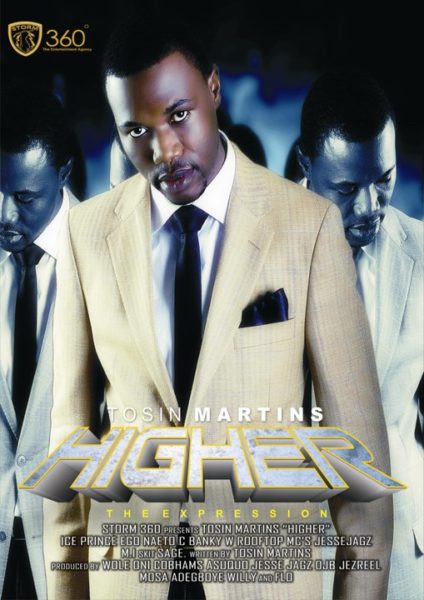 Tosin Martins sang his way into our hearts with his 2006 traditional love ballad, Olo mi and it's accompanying album, Happy Day. The song in question catapulted him from obscurity to a place in history with a single that became an instant classic. Wedding DJs didn't get enough of it, neither did the lovers too.
The end of the nearly18 month reign of the song heralded a hiatus  from the traditional/gospel singer. His record deal with powerhouse, Storm Records, repositioned him again for maximum exposure.
His new videos, Ololufe and Kosigi reacquaint us with the reason we fell in love with Tosin's music in the first place. He worked with music genius, Cobhams on Ololufe. Then he took it back to the beginning with Kosigi by working with the man who produced his previous hit, Olo mi – Wole Oni. Moving songstress, Ego (of Lagbaja fame) features on Kosigi. His sophomore album is a dual disc offering titled, Higher: The EXPRESSION CD.
Enjoy.
Photo Credits: http://www.nigeriamusicmovement.com