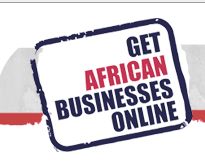 GABO is an initiative run by a group of partner companies, to help Nigerian businesses come online. GABO will select 200 Small and Medium-sized Enterprises (SMEs) and create an online presence for the selected SMEs. This includes a simple website (e.g. www.mybusiness.com.ng), email accounts on the business domain (e.g. [email protected]) and training to ensure that these SMEs are successful online.
Interested businesses will go through a rigorous selection process and successful applicants will be invited to participate in a 1 – day workshop. This event will happen in November in Lagos.Creating an online presence is becoming essential to growing your business and reaching more customers. We have seen small business owners come online and successfully grow their businesses, increasing revenue and reaching new clients. We would like to help you do the same.
GABO is inviting you to apply to be part of the Get African Businesses Online program led by Google, Chams, Nigeria Yellow Pages, Upperlink and Nigeria Internet Registration Association (NIRA).
Who's eligible?
Any registered small business with an official CAC certificate.
Business must be based in Lagos (we will roll out to other locations soon)
Willing to pay N1500 for domain name registration
Eager to transform your business by creating an online presence.
Businesses that will be selected to participate in this program will be invited to attend a full day workshop to help them set up their very own web site with their own domain, up to 50 email accounts on their own domain, a listing on Google Maps (Google Places page) as well as technical support during the workshop and in the 2 months to follow.
The workshop will take place in Lagos in late November. Please note the number of slots will be restricted so please submit your application as soon as possible.
The businesses that will be accepted to this program are those that understand that gaining an online presence will boost their business. Each business accepted to this program will be expected to invest the necessary time and effort to build their online presence. There is no participation fee in the program; however, you will be expected to pay N1,500 for the annual domain name registration of your company.
For more information and to apply, kindly visit www.gabo.com.ng. You can contact GABO at [email protected] for any further questions. The application deadline is Sunday October, 31st 2010. Unfortunately, GABO is unable to evaluate late applications after this date.