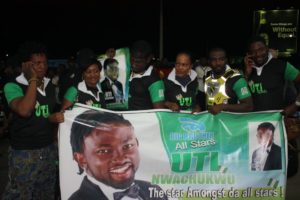 The moment Uti Nwachukwu was announced as the winner of Big Brother Africa All Stars 2010, many Nigerians and Uti fans all around the continent began celebrating! After 91 days in the Big Brother Africa house, the young Nigerian actor/musician received the highest number of country votes and won the $200,000 prize.
A few days ago, Uti returned to Nigeria from South Africa and as even before he landed, a large contingent of fans and family had convened at the airport in anticipation of his arrival. As soon as he arrived, Uti was greeted with hugs and loud cheers from everyone present. Even the airport staff couldn't help getting caught up in the 'Uti fever', as they congratulated him effusively. Some eager fans were on the lookout to see if BBA All Stars' housemate and Sheila would arrive with Uti but alas Sheila has gone home to Kenya.
Next on the agenda was his 'homecoming' party which was organized by MNet, the event took place on Friday 22nd of October 2010 at the Rehab Bar & Lounge in Victoria Island, Lagos. The next day, the Uti party train moved to Club 10 where Jay Jay Okocha hosted Uti once again.
Congrats Uti! After all the parties, we expect Uti to continue work on his debut album and also hope he invests his prize money wisely.
___________________________________________________________________________________________
Uti's Official Homecoming Party at Rehab
Jay Jay Okocha's Club 10 celebrates Uti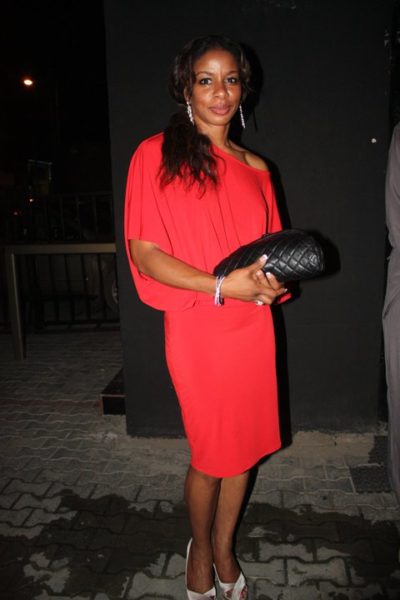 Photo Credit: Tyna Ezenma