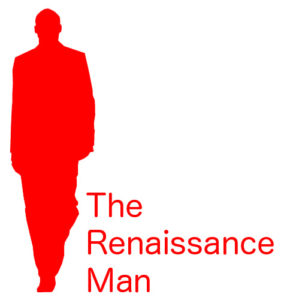 A few questions that I need to know
how you could ever cost me so
I need to know what I'm doing wrong
and if I'm leaving you on for too long
Was it that I never paid enough attention?
Or did I not give enough affection?
Not only will your answers keep me sane
but I'll know never to date a locally assembled again
You can complain to my house help or even the gardener
You can write it in a letter, either way, I have to know
Did I never lub you right?
Did I always start too late at night?
Either way, I'm going out of pocket
all the answers to my questions
I have to find
Leseid, I never thought I'd write this letter to you but after a 2-hr conversation with onakim, I felt it was only appropriate for you not to continuously keep me in the dark. Our journey started seven years when my mother encouraged our courtship, for a long time I hid in her shadows letting her adopt you as her responsibility.
It wasn't long before she decided that I be a man and took you on myself and the rest as they say is history. Our romance although initially full of promise has been littered with many start and stops, we could rival the 1960s Volkswagen Bettle model used by Yinkus driving school in Bariga.
When we first met, everything seemed so right, you were so brand new and although I initially thanked my parents for bringing you into my life and into our home, it wasn't long before I realised you were just another case of high maintenance. Yet you complain I never do anything for you.
In the last year alone, I have ferried you back and forth on the third mainland bridge, on nights when I have been tired and in need of fresh air, but I always do as you wished. I serve you in your chosen cup, I give you monthly massages, I have your trainer Austin on my payroll, I have done everything a man could do for his better half yet you perpetually deprive me of basic rights such as watching my favourite Mnet series shows.
I have shared my last N500 with you, and you never ask if I can actually afford to spare that money, you always demand and demand in '000s. You constantly cause friction between me and my siblings; we are constantly fighting over you. You always put me in an awkward position whenever I have to ask them for something on your behalf. You've turned my entire family defensive and I guess you can't blame them – no brother or sister wants to see their younger one been taken advantage of.
The fact is you're temperamental and too eager to shut down. You must always get your own way and only after getting what you want are you willing to shed some light on my needs. The truth is, I'm getting sick and tired of this and after years of coming home worrying about whether you're home or not, it is all taking its toll on me.
I won't say you have trust issues because quite frankly you'd be silly to. I've never tired to drink from your beloved Jerri can or asked to share your plastic water bottle with 25 written on it. I make sure that you are home before 9pm because I know you get grumpy if I don't pick you up from work before the lights go out.
Still I can't keep you happy or turned on. And although you've never complained, I know I don't turn you on because you shut out after 1am like clockwork.
You are mean to my friends whenever they come around; you force us to open the windows in this heat just to keep them uncomfortable so that they can leave quicker. And it's not like you want to spend time with me alone either, you'd much prefer to chill with at least 4 of your National friends.
You moan and groan all night even when we are not sharing bodily fluids. Your voice is by far the loudest in the house and by the comments from our nosey neighbour; when you start you really let everyone know that I want some.
I was thinking yesterday that we never speak about the man who introduced you to my mother, your Uncle Apen. I was gonna call him to complain about your behaviour then I realised he doesn't have a contact number but I think I may have seen his pickup around the estate earlier with a ladder in it (I'm not sure why he had a huge ladder at the back of his pick up)… oh shit as I write he's actually at my gate, let me see what he wants.
Hold on, he's climbing up the electricity poll in my compound….how odd!
Cut!
Oh snap! I just realised that I've spelt your names backwards all along.
So long diesel, I'm in love with a beautiful virgin called retrevni….sorry I make the same spelling mistake again.
This week's Friday Track is Rye Rye ft M.I.A and the song is called 'Sunshine'. Yes o wa talented, yes o wa gifted!