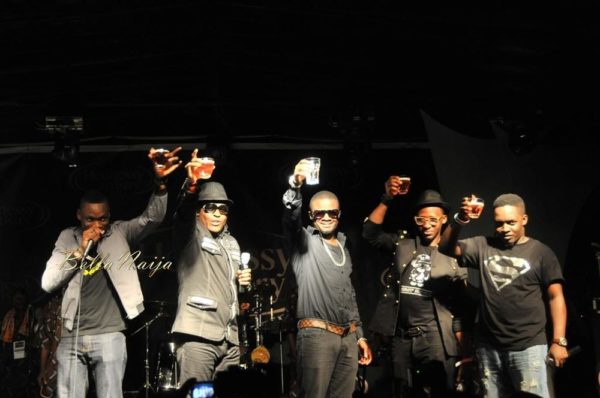 There is a lot to be said about the great culture of events which we have developed. With great people coming together celebrating different aspects of life on a weekly basis, and the holiday season now fully upon us we know it's only going to get more festive as the days go by.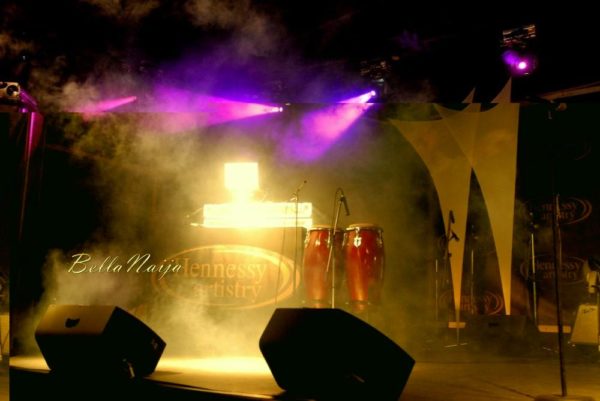 In the past few weeks Hennessy has been doing their part to prepare us, hosting live shows all around Lagos courtesy of the Hennessy Artistry crew (If you don't know what this is by now then please pay attention). Hennessy Artistry has been combining their world renowned reputation for class and distinction with the talented for quite some while now; the event started in the States with a cocktail mixing competition among bartenders and then grew into the art of turntable mixing competition. Later it morphed into a competition which involved the art of mixing words.
Last year's Hennessy Artistry competition brought some of our recent favourite artists to the lime light. Mo'Cheddah, Bez and Ice Prince (of Chocolate City) who was the eventual winner, were but a few names who garnered a fan base through the helpful hands of the Hennessy Artistry crew.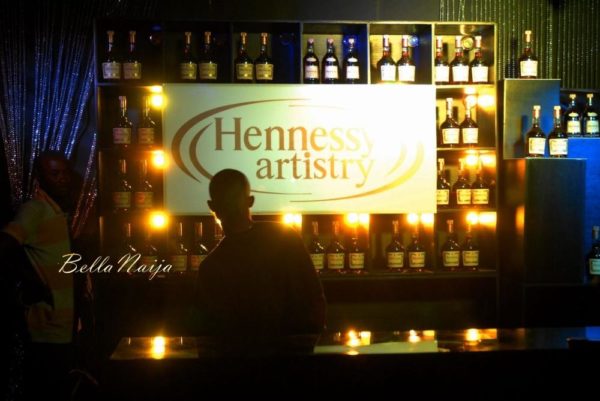 This year, the HA team decided to take the art of mixing to a different level. They knew that in this world trends are cyclical so like a great cocktail, just the right blend of musical genres and talents would create something special. With this, they got the living legend Sir Shina Peters, Mr. Incredible on the Mic M.I, vocally blessed Nneka, Ice Prince – the Hennessy reigning champ, Bez the Guitar whiz, Kas the funky beat master all together and created the genre blending "Like A Bottle" track. In the previous months, they promoted this track with mini concerts at locations like Road Runners, Rehab and De Marquee and with the radio interviews and online hype a select few won the "making of" DVD and tickets to the final event, an invite-only "Halo" concert at GET Arena, Lagos.
This concert would be the only place you would see such a power house line up, live on stage together, so you know I couldn't miss it. On Saturday 27th November 2010, the GET Arena in Lagos was transformed into an open air concert hall with Hennessy cocktail stand always within reach. The stage was set at the far end of the newly created space and there were mini bars flanking it on each side with one square bar in the middle of the show's standing space.
As people slowly trickled into the VIP section (inside the GET Arena building and the patio), it slowly filled up as TV presenters mingled around taking interviews and soaking up the atmosphere. When the show eventually started, Andre Blaze, the MC, took to the stage and got things going with a DJ battle. While people got over their shyness and slowly came closer to the stage, DJ Blaze really got in the grove and got the crowd dancing.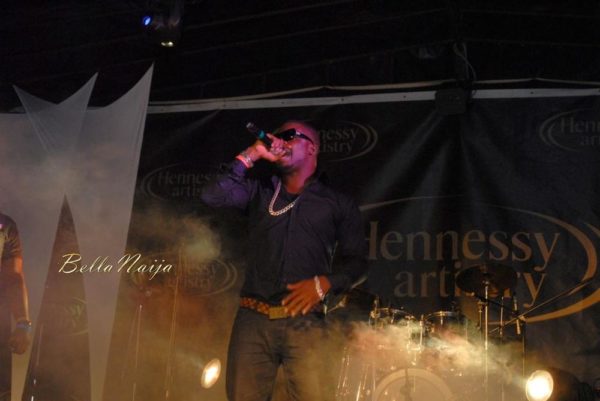 The 1st performance of the evening was by Kas, the "Like A Bottle" producer, who thrilled the crowd with his recent hits "If You Wind for Me" and "Fi Mi Le". As he danced on stage and got the crowd singing along we could see that this was going to be a great night.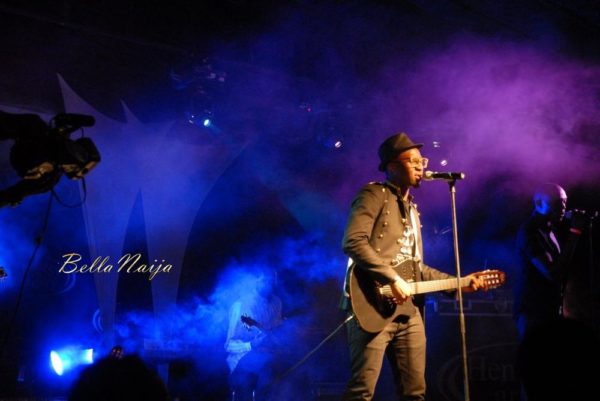 As he had warmed everyone up, it was time for the ladies to get serenaded by Bez's incredible vocals. His guitar skills and the band's talents were brought to fore as he gave each member a time to shine; and his rendition of "More You" had most of the women in the audience singing along, word-for-word. This talented young musician had made their day.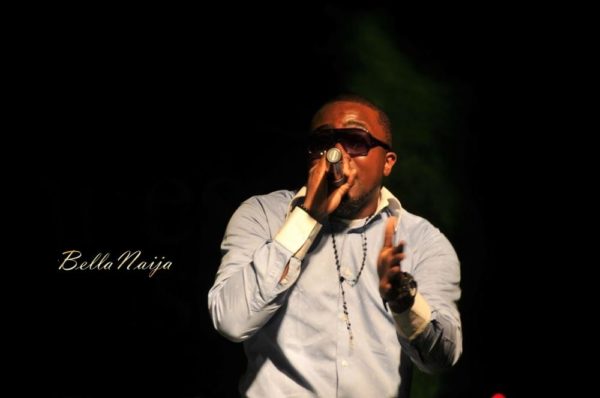 The on-stage performances were great and intertwined with Andre Blaze's entertainment of the crowd while the DJ kept our spirits high. As Ice Prince stepped on stage, all the Hip-hop heads in the crowd rushed forward letting Ice know his new found celebrity status is well earned. He handled the stage like a pro, talking to his fans and showing them love.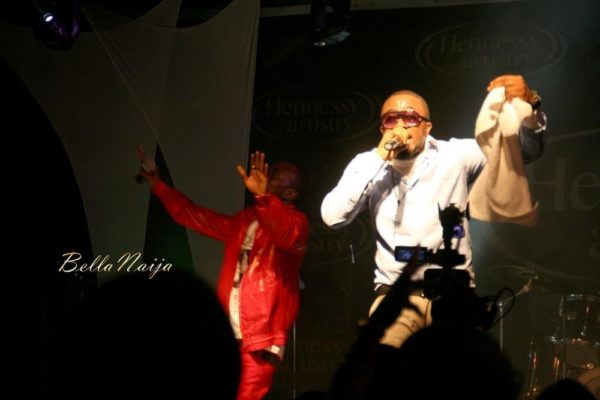 As he started "Nobody Test Me" and his fellow Choc boys (MI and Jesse Jags) joined him on stage to perform this 'Nigerian-Hip-hop-at-its-finest' track. And then to end his set, he performed the song swirling around everyone's head at the moment (which also has like a million remixes) "Oleku" and this was a lot of people's first chance to meet Chocolate City's newest member – Brymo.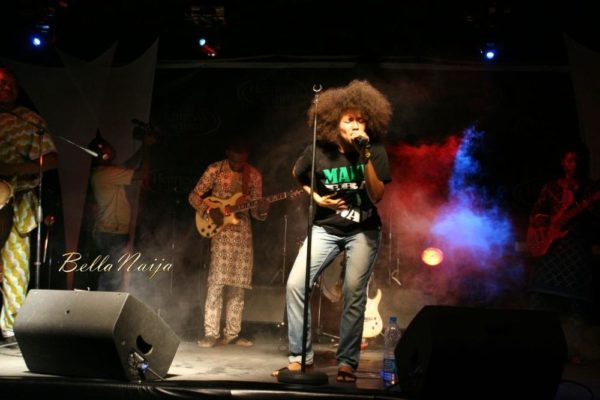 Following Ice Prince was Nneka, and even though I had heard her sing in her videos and even on the radio, but watching her perform live was awesome. Although it was late (or early if you look at it another way) and the no-seating concept was getting to people, she came out and gave us a show.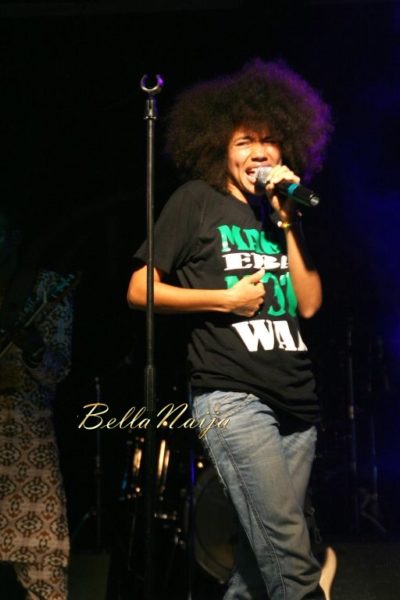 Her funky dance steps and vocal dexterity had me and my friends clapping and singing along (I'm not sure she would have appreciated the 'slaughtering' my voice was giving her songs) but as she sang "Heartbeat" the whole crowd was with her on the choruses.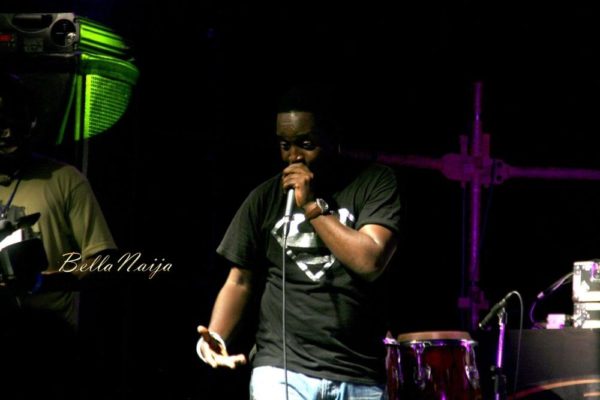 As she went off stage, we were prepared for M.I and the "Short Black Boy" always seems to impress, his casual way with the audience and larger-than-life personality had people wide awake in the wee hours of the night.
After performing crowd favourites, he decided to give us a teaser from his recently released "MI2: The Movie" album. He wowed the crowd in his usual way and even gave us some saucy moments with some bold ladies on stage. After that some  audience members entertained us with a dance battle.
The break dancers in the crowd did their thing and before you knew it, it was time for the legend to take the stage. Sir Shina Peters came on stage and as his fans hailed and clapped, they drew closer to the event's finale.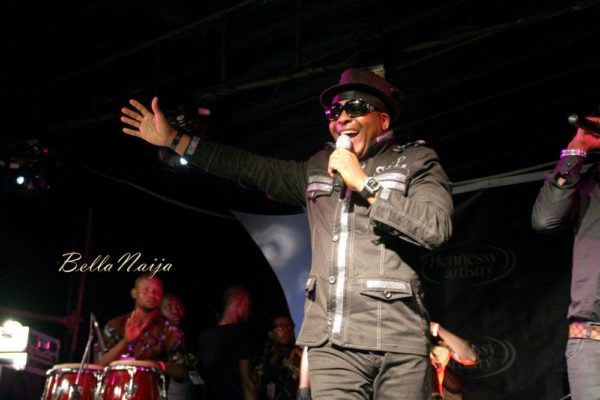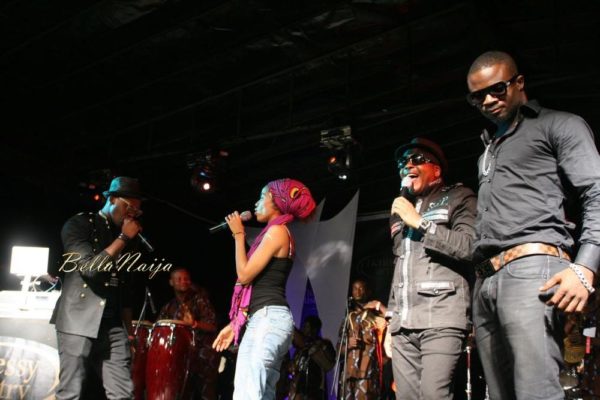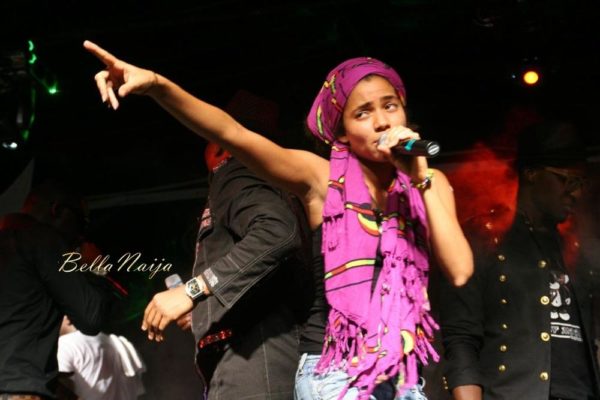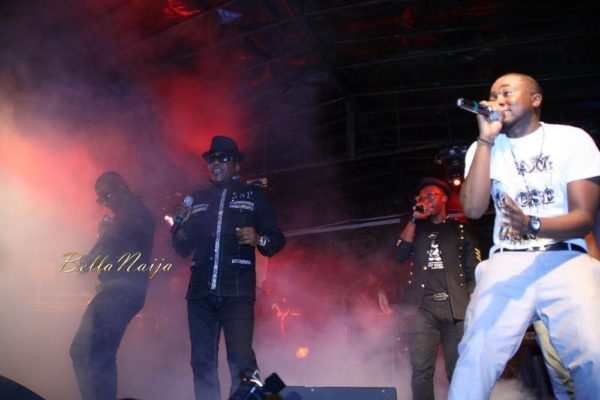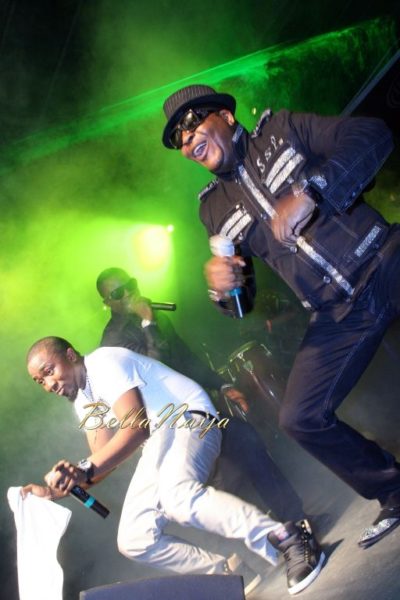 With the Hennessy Artistry stars all on stage, "Like a Bottle" was performed for the 1st time for a select few. This performance showed that the perfect blend of talent and organizational skills can really make a difference in all our lives. Sir Shina Peters who inspired a lot of today's artists was at home on stage with the up and comers in the music industry. MI and Nneka have been flying the flag for Nigeria worldwide while Kas, Ice Prince and Bez keep on impressing us with each outing showing that the future of music is here.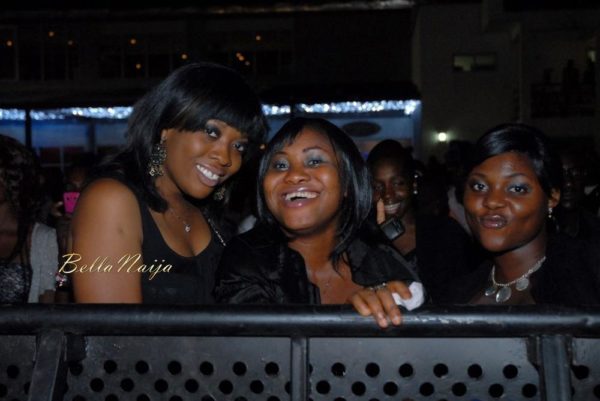 Hennessy Artistry deserves some props for the tremendous job they have done.  Though I do have some feedback, considering the number of acts scheduled to perform – the concert started way too late (at about 11PM). Based on crowd feedback at the venue, a reshuffle of the artistes' sequence of appearance on stage would also have made a major difference.  Other than that, it was great! Not only have they given up-and-coming artists a platform to shine, but they have also given us something special. They have given us the future of music; the mixing of several different genres on one track has been done before but they have done it for us. There were no sales of the track and the concerts they held were free so it could be said that this was all done for us (of course PR is a major bonus). So for this we say thanks and well, what you got for next year?
*HA Halo Red Carpet Post coming up soon
Photo Credit: T.O.B Wilson Photography | Kola Oshalusi | Big Sam Media
___________________________________________________________________________________________
Sponsored Content
BellaNaija.com is a media partner for Hennessy Artistry 2010