BN Making It! is a BN feature focused on young entrepreneurs. BellaNaija.com launched BN Making It! in 2009 and will be revamping it for 2011 and beyond. We will feature young African entrepreneurs both at home and in diaspora who are making an impact in their chosen fields. Technology, Non-Profit, Fashion, Media, PR, Music and everything else. From those who are just starting their first company to young Africans who have their companies listed on the stock market. The purpose of this feature is to promote and encourage entrepreneurship among young Africans. We aim to inspire the next generation to be enterprise builders.
In my opinion, there's nothing more rewarding than doing what you absolutely love and are passionate about.  A few years ago, three fashion savy, vintage loving Virgos; Oyeyemi Wemi- Akinsola, Adenike Ajanaku & Fioye Akinsola got together and started a blog (www.virgosloungeblogspot.com), where they talked fashion, vintage clothing and let us in on their stylish wardrobes which consisted of more than a few vintage items. Their blog had a refreshing take on fashion, and their love  and use of vintage styling in their personal wardrobes got the fashion audience interested in these three Virgos.
Fast forward to 2011 and Virgos Lounge is much more than a blog. Their love for all things vintage has grown into an entrepreneurial vision, as they have established an online vintage store which aims to supply classic vintage pieces. When they started, the vision for virgoslounge.com was to  create a platform to sell specially sourced vintage items, with some altered to give a modern and fashionable twist. However, as their business grew, so did their vision for it. Now not only do they source for vintage clothes, they also design their own vintage inspired pieces.
BN Making It!, is all about young people who are doing something inspirational; whether it is starting up a business, or being involved in social work; it's a forum where we hope to inspire and encourage .
The girls of  Virgos Lounge are every bit inspirational; turning what some might consider a hobby into a  a visionary brand.
BN talks to three darlings behind Virgos Lounge.
IJ – Ijeoma Ndekwu: How did you start up Virgos Lounge?
Virgos Lounge: We started off selling vintage clothes we had spent some time sourcing on our blog with the help of some friends who modelled the clothes for us.
IJ: Why a vintage store?
VL: All 3 of us have always loved vintage clothes, but we found that we spent ages looking through rails of clothes to find only a few nice pieces so we decided to create a platform to sell these specially sourced vintage pieces and designing our own vintage inspired collections was just a natural progression.
IJ: Working together, how did it happen?
VL: While having a conversation, we discovered we all had similar feelings about shopping for vintage clothes so we decided to set up Virgos Lounge there and then. It was an added bonus that we are all Virgos.
IJ: In your opinion, how have Nigerians responded to vintage clothing?
VL: A large percentage of our customers are Nigerians so we would say they have responded very well to vintage fashion. Nigerians are very fashionable people with varied styles and vintage clothes cater to a wide range of styles so there's something for everyone regardless of your personal style. The major problem was having only one piece/size for each style which was one of the reasons why we decided to create our own vintage inspired designs in a range of sizes.
IJ: How has it been running Virgos Lounge so far?
VL: It's definitely been a lot of hard work, but every second has been worth it. We have learnt so much about the fashion industry we had never even considered before and we still have a lot to learn.
IJ: What are the some of the challenges you face running an online vintage store?
VL: It's the same as running any business; you're always faced with challenges, but it's how you deal with those challenges and learn from them that really matters. It has been harder than we anticipated, but it wouldn't be as rewarding if it was easy.
IJ: How did you initially source for your vintage clothes?
VL: We all went to school and lived in different parts of England so we already had our regular vintage stores and fairs we frequented so sourcing vintage clothes was already something we were familiar with.
IJ: What is everyone's role within the organisation?
VL: We are all involved in all aspects of the business but Oye and Nike are more involved in the design and styling aspects of Virgos Lounge while Fioye is more involved in the smooth running of the company on a daily basis.
IJ: Talk about each person's individual style.
VL: We all pretty much like the same clothes, but we wear them in quite different ways.
Oye: It's probably because I'm short, but I love my mini dresses and skirts and during the day I wear a lot of vintage boyfriend blazers, especially when it's cold so I can wear loads of layers underneath.
Fioye: I like to accessorise and dress up really simple pieces.
Nike: I don't have a particular style, but I tend to wear a mix of vintage and high street clothes.
IJ: What are your favourite pieces from your latest collection?
Fioye: I love the black dress with the gold shoulder detail from our glitz collection
Nike: I love both the knot playsuit and the lace collar dress from the glitz collection.
Oye: Mine was the sparkly one-armed jumpsuit from the same collection.
IJ: In your opinion, what should be a girl's first vintage item?
VL: A girl's first vintage item can be anything from a dress to a bag, but, whatever it is, it should be something you can wear with almost anything.
IJ: What is the future plan for Virgos Lounge?
VL: There are many things we want to accomplish as a brand such as having stores and stockists in different parts of the world. Also, we would love to have a role in making the Nigerian fashion industry very well recognised and respected around the world.
IJ: Is there a plan in future to expand your store beyond vintage clothes?
VL: We have already expanded into selling our own contemporary designs although they are still very much inspired by our love for vintage. We would love to expand into many other aspects of fashion, but we are taking our time to really understand and perfect the areas we are presently in.
View latest collection-'glitz' from Virgos Lounge below: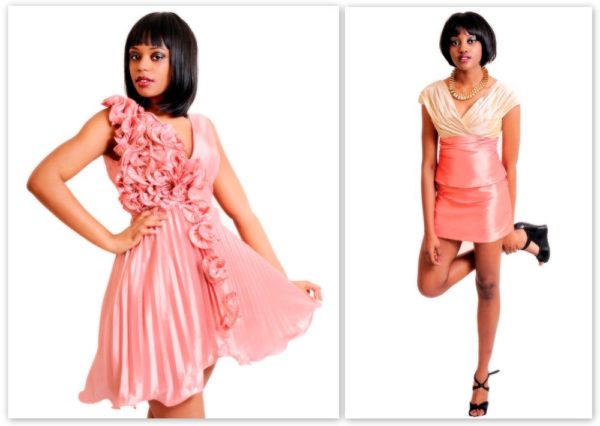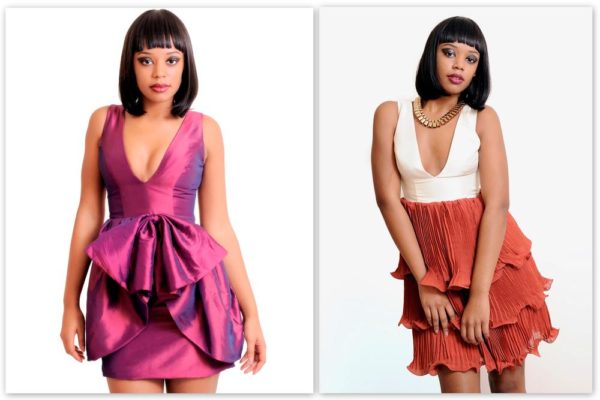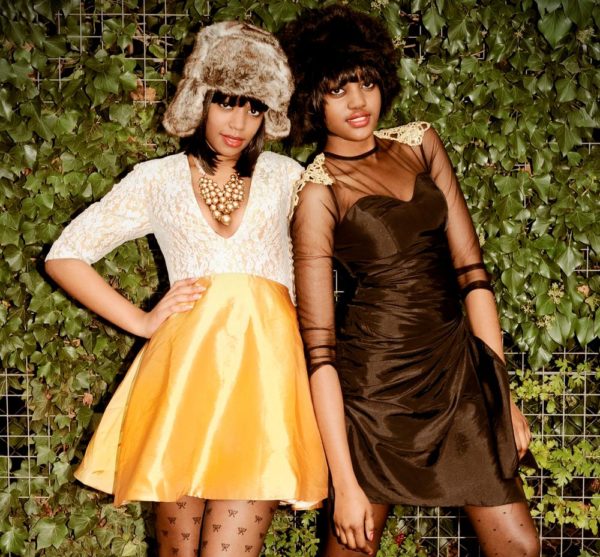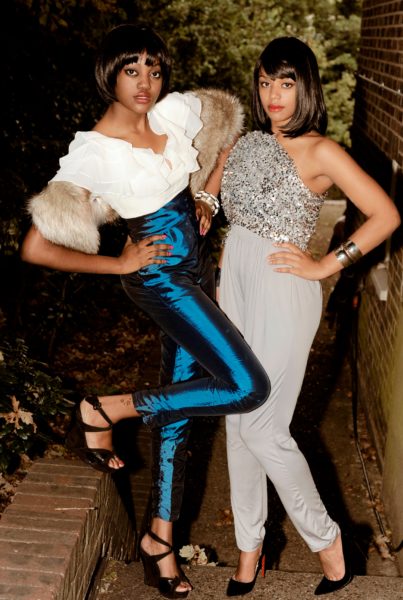 Virgos Lounge end of Season Sale is ON with Up to 40% off all available items.
Shop Virgos Lounge 'glitz' collection  HERE: