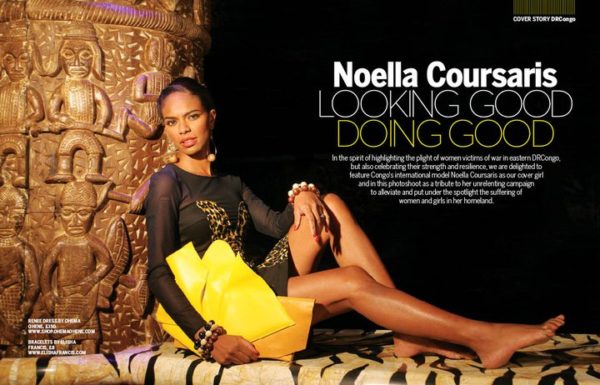 We introduced Congolese model/activist Noella Coursaris-Masters to you in December 2010 via her feature on CNN International's "Connect the World" and "African Voices".
Despite being actively involved in various charity projects in her country, the Democratic Republic of Congo and being a mother of a young son; Noella is still an working model – a model with a cause!
For Issue 8 of New African Woman Magazine which hits newsstands this week, Noella is flexing her modelling chops as the cover girl and also for a fashion photo spread.
Noella sports pieces by some of Africa's brightest young diaspora design stars (All of whom have been featured on BN!); They include Nigerians Eki Orleans and Ohema Ohene alongside Ghana's Sika Designs.
The new issue of New African Woman also features London-based Nigerian model, Toyin Ogundipe and a feature on the African Women's Development Fund (AWDF) which is celebrating "10 Years of Empowering African Woman".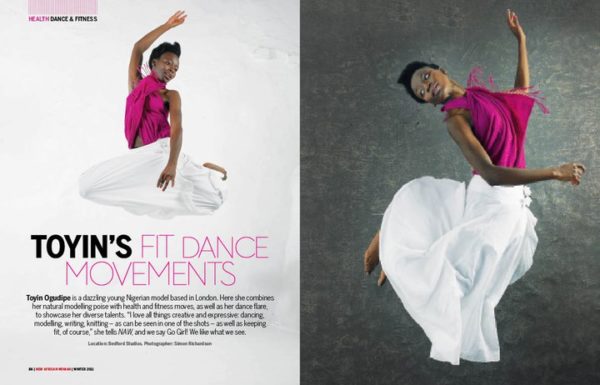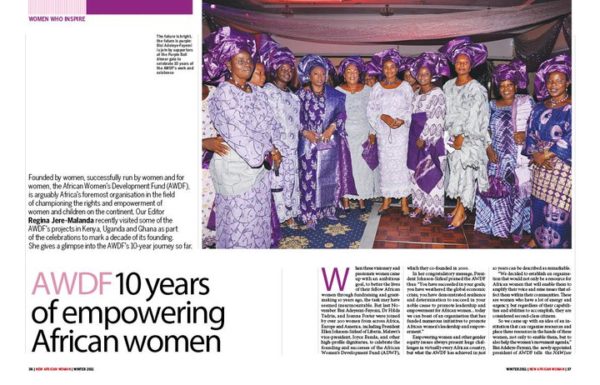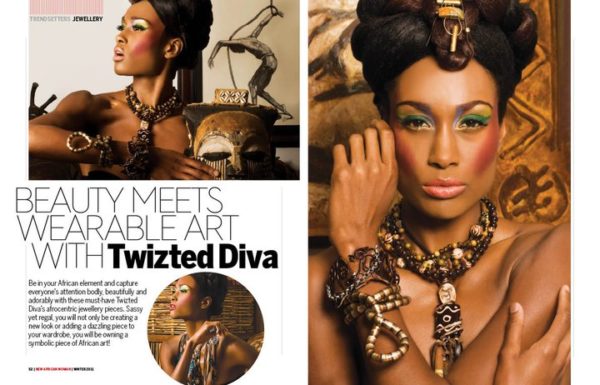 New African Women is one of our favourite print titles available in diaspora. They are able to balance intelligent and insightful journalism with the fashion and lifestyle whimsy which we all love. If you spot it at your bookstore or newsstand, pick up a copy.
Photo Credit: New African Women | Eki Orleans