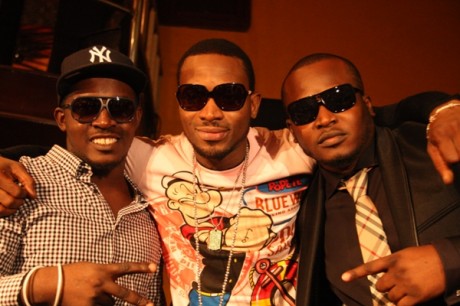 The voter registration process for the forthcoming 2011 Nigeria general elections is still on! With millions of young Nigerians eligible to vote, the youth have tremendous power to choose who will lead Nigeria for the next years. Globally, MTV has used their "Choose or Lose" initiative to encourage young voters to get involved in the electoral process.
Here is a press release from MTV with all the details on the initiative.
MTV has launched its first ever pro-democracy campaign in Africa ahead of the upcoming Nigerian elections. Starting January 2011, the network's global "Choose or Lose" voter mobilization campaign will be encouraging and empowering young Nigerians to exercise their right to vote.
To maximise youth voter registration for the April 2011 elections, MTV will use its appeal to launch a series of on-air promotional spots on African music channel MTV Base (DStv Channel 322) and on the MTV Base blocks on Nigerian terrestrial TV partners STV and AIT. The promos urge Nigerian youth to determine their future and register before 29 January to ensure Nigeria's largest ever youth voter turnout.
A key component of the initiative will include the release of a special music video fronted by Nigerian contemporary musicians entitled "Rep 4 Naija". The track, an upbeat hip hop/R&B number is a collaboration between Nigerian stars eLDee, Sound Sultan, Black Twang, Naeto C, Meaku, D'Banj and M.I. The video for "Rep 4 Naija" was directed by top Nigerian video director Clarence Peters.

MTV's "Choose or Lose" campaign was designed to inform and empower young voters on the political issues that matter to them most, and to provide a platform for airing their views. First launched in 1992, the campaign has helped fuel several of the largest youth voter turnouts in US history, including in 2004, when it helped inspire nearly 22 million 18-30 year olds to register and vote. The campaign has successfully engaged youth voters in many other countries around the world including Mexico's 2006 Presidential election. "Choose or Lose" is part of MTVNA's on-going social responsibility campaign that has spawned initiatives such as "MTV base Meets" – a platform where young people are given the opportunity to interact directly with politicians and get involved.
Commented Alex Okosi, Senior Vice President and Managing Director, MTV Networks Africa, "With a huge percentage of the Nigerian population under the age of 24, "Choose or Lose" is designed to remind young people that they should take their civic responsibilities seriously and play a part in determining who should lead them. For Africa to develop, its young people need to secure a future that enables them to achieve their goals and that can only happen with good leadership."
Nigeria's independent national electoral commission (INEC) has confirmed that elections, which were initially scheduled for the end of January 2011, are now set for April. The elections for the National Assembly will be held on 2 April, for the Presidency on 9 April and for the governors and state assemblies on 16 April.
Listen to Rep4Naija by eLDee, Sound Sultan, Meaku, Black Twang, Naeto C, D'Banj and M.I.
[audio:https://www.bellanaija.com/wp-content/uploads/2011/01/MTV-Rep4Naija-BellaNaija.mp3]