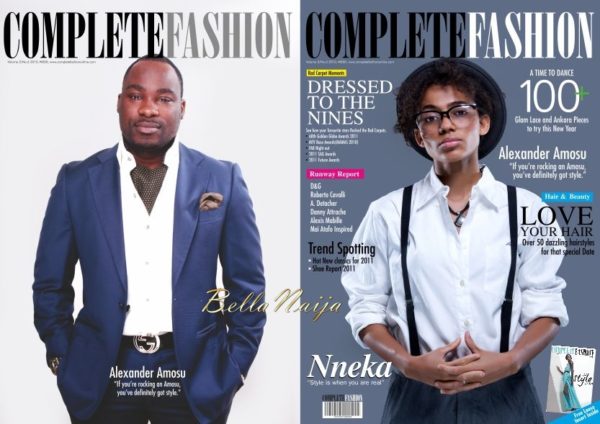 They represent two opposite sides of the style spectrum.
Luxury sector entrepreneur Alexander Amosu represents all things luxurious – the "million dollar suit", the blinged out golden phones, the special edition diamond watches….
Musician and activist Nneka keeps it simple when it comes to her personal style. She will proudly rock a dress picked up from a market in Warri, that's just her.
However, what is really great is that they are both true to themselves and are definitely "on top of their game" in their respective careers.
Check out the cover and pages from Nneka and Alexander Amosu's cover features in the February edition of Complete Fashion Magazine.
Credits
Nneka
Photography: Moussa Moussa
Styling: Ebun Aboderin
Alexander Amosu
Photography: Jorge Wong
Suits: Amosu