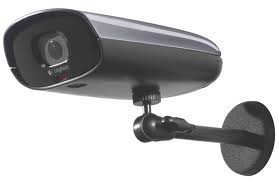 Seun Anikulapko Kuti once said to me, that giving with cameras is not giving. It is PR. He said "You don't have to call a press conference; then bring all the cameras in the world because you have opened a bore hole to provide pipe borne water in a community"
Some people may disagree but he does make a good point. They will say that using celebrities and taking photographs helps increase the media attention which in turn creates a larger awareness for the cause. The increase in awareness means that more help can be offered which snowballs and begins the journey of solving the problem. This is a truth too. It's a catch twenty- two situation. If you are a public figure with a big following getting involved with charity activities or causes, it will bring attention to the cause, but it will also bring attention to yourself and your public career no doubt, making it positive PR for your image. The real question I suppose is, do you really need a celebrity or paparazzi to authenticate the importance of a cause or convince the public that a certain group of people in society need help?
Lagos has become a growing home for NGO's. Many redundant in funds and even activities, so out of all of them, just a few are actively working but more people are still registering and opening charities and NGO's by the dozen, when what they could really be doing is partnering or volunteering with already existing ones that represent their causes or beliefs. Although, they would need to investigate to be sure that it is not a business created to scam or siphon aid funding. It starts to make one question the motive behind it all. It raises doubts as to whether it is about the cause or a self indulgent exercise in personal branding.
I have seen charity events where the overheads involved in putting the events together were so high that that more funds would be raised from just walking around to beg passers by for money. They tend to say the excess proceeds will go to a cause but that happens after the venue, DJ, MC, decorator, and three course meals have been paid for. You start to wonder what would be left after paying 25k for the tickets, because most people wouldn't donate after shelling such an amount for an invite.
I recall a year ago when some celebrities in Lagos visited an orphanage with provisions and funds to donate. They took tonnes of photographs with the children and blasted them in magazines, newspapers and the internet. Since then I have never heard them speak about the plight of orphaned children or a need for Nigerians to get involved in foster care or more adoptions. I once wrote an article, where I said that "charity to a celebrity is like an opium laced hypodermic needle to a pulsating vein". They just can't get enough. Sometimes, you make better impact just doing a food, clothes or book drive or perhaps giving talks to kids in public schools on your day off. Rallying friends and family to put some cash together to buy an incubator in a small local clinic may prevent a baby from being brain dead. It's never as hard as we think it is to make some kind of difference. As long as we always bear in mind that it isn't about you. The camera's and attention may help but it's the intent that matters.