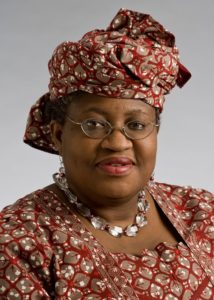 As MIT marks its 150th anniversary, more than fifteen countries in Africa are celebrating 50 years of nationhood. It is against this backdrop that MIT Sloan School of Management will bring academics together with business and thought leaders from across Africa to discuss opportunities and challenges that are shaping the continent's future.
Africa 2.0: Achieving Growth through Innovation will be held on Friday, April 1, 2011 in the MIT Media Lab located in Building E14 on 75 Amherst Street in Cambridge, MA. Panel discussions will explore:
*Mobile technology: Innovating beyond voice services
*Energy: Focus on renewable energy
*Finance: Reaching the unbanked
*Technology: New approaches to bridging the IT gap
*Media and entertainment: Its role in reshaping Africa
*Entrepreneurship: Issues on access to capital
Dr. Ngozi Okonjo-Iweala, Managing Director of the World Bank and Nigeria's former minister of finance and foreign affairs, will serve as the Keynote Speaker.
The rich array of panelists includes:
*Kola Karim, CEO, Shoreline Energy, Nigeria
*Charles Darku, CEO, GridCo, Ghana
*Dana Rysankova, senior energy specialist, World Bank
*John Waibochi, CEO, Virtual City, Kenya
*Nathan Eagle, CEO, Txt Eagle
*David Porteous, Director, Bankable Frontiers
*Julius O. Akinyemi, Entrepreneur-in-Residence, MIT Media Lab
*Krishna Gupta,Co-founder, Romulus Africa
*Jamie Yang, CEO, EGG Energy
*Bailey Klinger, Director, Entrepreneurial Finance Lab
*Nt Etuk, Co-founder and CEO, Tabula Digital, Inc.
*Linus Gitahi, CEO, Nation Media Group
*Miguel Granier, Founder/Director, Invested Development, USA
*Claude Grunitzky, Founder, Chairman and Editor-in-Chief of TRACE Magazine
For more information or to register for the conference, please visit: www.mitafrica.com
Please forward any questions to: [email protected]

About the MIT Sloan Africa Business Conference
The MIT Sloan Africa Business Conference is a new, yearly student-organized event bringing together innovative leaders in the academia, entrepreneurship, technology, energy, finance, government, and media and entertainment with a focus on development and the sustainability on the African continent. At the gathering, speakers share their views and discuss the opportunities and challenges shaping the future of the African region. The conference expects to host more than 300 attendees, including business leaders, students and professors from MIT and other leading institutions.
Visit the main site here www.mitafrica.com. Also, here's the registration: http://mitsloansloanafrica-autohome.eventbrite.com/
Date: Friday 1 April 2011
Time: 8AM to 5PM
Venue: MIT Media Lab, Building E14 on 75 Amherst Street in Cambridge, MA
___________________________________________________________________________________________
BellaNaija.com is a proud media partner for the 2011 MIT Sloan School of Management Africa Business Conference 2011