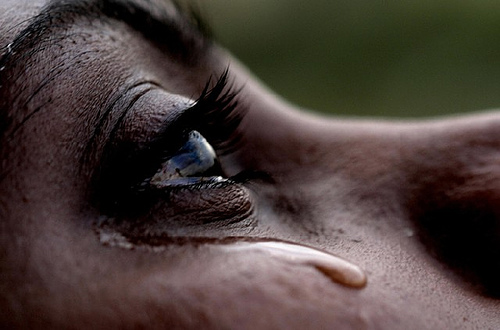 I am a keen fan of the medical drama series, Grey's Anatomy. Ever since the first episode of season one, I have been hooked. I really do not like watching the seasons as they unfold but prefer to wait until an entire season is concluded before going to my "trusted guy's" shop to purchase the DVD. Why? Because I like to watch it at a stretch, I am not down with all that day to day suspense – it's just too tasking on the emotions! Well, I just concluded season five and I am well into season six. I had heard that my favourite character George O'Malley was written out of the season but I still was not prepared for his death. Kind, sweet, noble but easily confused and persuaded George was hit by a bus while trying to push some girl out of the path of the oncoming bus. He suffered a lot and eventually died among friends and colleagues in the hospital he had worked for two years or more. But I think what hurt me more was the way he was quickly forgotten. I mean by the fourth episode of the said season, he had been completely forgotten! No one talked about him anymore, not Izzy, not Callie, not Meredith, not the chief, and not even Bailey whose son he birthed during a difficult delivery! I felt bad for him, for his memory, and was really ashamed of his friends! I ranted on twitter about the injustice of it all but alas I fear I may have been overreacting.
Now all this is from the imagination of the producer but you must agree that most times art imitates life. But what I found discomfiting is the fact that in spite of my sadness, annoyance and self righteous indignation, I realised that I too was guilty of the same crime of forgetting a dead loved one. Yes, I have had close friends who passed on and maybe not immediately but surely over time they became a distant memory. At the start of my final year in school, I decided to take my friendship with a sophomore to the next level. This was a girl I had met the previous year whom I really liked but was afraid to date because I didn't want to get hurt again. I found her pretty exciting, she was vivacious, beautiful, quite popular and exciting. Somehow she really liked me and all summer she gave me subtle hints of encouragement. So we made things official and I found love again. But then we had a misunderstanding and we left school for the Christmas break without speaking to each other. I called her number a week into the New Year and I learned that she was in the hospital. To cut a long story short she passed the day after I went to see her at the hospital, three days after the call. Needless to say I was distraught. I attended the service of songs and her burial, I broke down at the cemetery and was completely inconsolable. I tried to mourn her as best as I could and thanked God that I got to see and really talk with her before she died. I wore black, refused to cut my hair or shave and cried a lot. I did carry on like that for a while until my mum had to talk some sense into me. I finally snapped out of it. In time, I went from thinking about her everyday to thinking about her once a week, to once a month, to those odd sporadic moments in traffic or whenever I hear "Cluck! Cluck!" by Product GnB and Wyclef Jean which was our favourite dance song. Thankfully I still remember her birthday and the day she passed and try to reach out to her brother and close friend (can't remember the last time I did that to be honest!) But really after almost ten years, remembering her and honouring that memory has become less of a feature of my life.
So yes, I do feel bad at my inability to honour my dead girlfriend's memory. I am alive, well and kicking and sometimes I do feel guilty about enjoying it all so much. I feel bad about having to remove her picture from my wallet, and eventually deleting her phone number from my SIM. Don't get me wrong, I didn't have issues moving on; I had issues with my ability to forget.
Why does it happen this way? Is the average person so caught up with life that the dead do not matter anymore? People we loved, talked with, laughed with, shared many happy and sad moments with, and planned futures with just get relegated to the past. But on the flip side, how long should one mourn? How long should one then keep remembering the lost one? Is forgetting some form of betrayal? Is it wrong to feel bad about one's ability to forget? Or is it some form of survivor's guilt?  Does time not only heal wounds but erase memories? Is it okay to move on from those memories without feeling the guilt of doing so?
I guess somehow, I get scared that I too will die some day and be forgotten by my family, my friends, my colleagues and others close to me. I think the thought of that scares me more than anything in the world right now; the idea that after my death, I will eventually become just another distant memory with time. True, life is for the living but more than a passing thought should be spared for those who were once a significant part of that life.
This is dedicated to the memories of Maureen, Uyi, Edobor, Africa and Charles. Sleep well, till we meet again. Vanya con Dios.