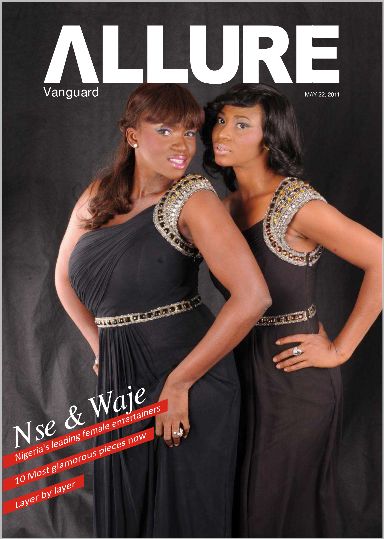 A few days ago, Vanguard Allure published their weekly issue and this time, two of Nigeria's brightest stars graced the cover. Nollywood actress Nse Ikpe Etim and musician Waje. These two ladies have worked hard to get to where they are and in the Allure interview, they share the stories of how they got to the top. Nse talks about how producer Emem Isong challenged her and encouraged her to build confidence in her acting talent. Waje talked about her icons and how she discovered her voice.
We are really glad to see these two ladies in the spotlight!
Click HERE to read the complete interviews.


Clothing: Duchess
Makeup: Blush
Interview: Yemisi Suleiman
Photography: Mattson Creations