BN Red Carpet Fab is always on the scene at the most fabulous events in Nigeria. We are always on the lookout for standout looks and "oh-no-she-didn't" moments as well.
The Elite Model Look Nigeria finale competition is always a fab fête. At the 2011 edition of the event, there was lots of style goodies to appreciate.
Overall, we loved the bold presence of colour as guests shone in their various outfits. There was also a good presence of Nigerian designers pieces worn by our fashionistas on the red carpet. We spotted Bunmi Koko, Tiffany Amber and GM4FM pieces worn beautifully.
Paging Mr. Louboutin!
We spotted so many Christian Louboutin shoes on the red carpet at the Elite event, it was almost overwhelming. Check out our special mini-section on it at the end of the post.
We present, BN Red Carpet Fab – The 2011 Elite Model Look Nigeria Finale Edition.
***
Beth Models CEO, Elohor Aisien rocked a knee-length black dress with a full skirt. She paired her dress with an Anita Quansah London statement necklace and celebrity fave black Christian Louboutin Daffodile pumps. While we love the embroidered details on the dress, Elohor's hair and makeup seal the deal!
White Belle
We'll start with our lovely ladies in white this time! There is something special about a white dress – pristine yet sassy.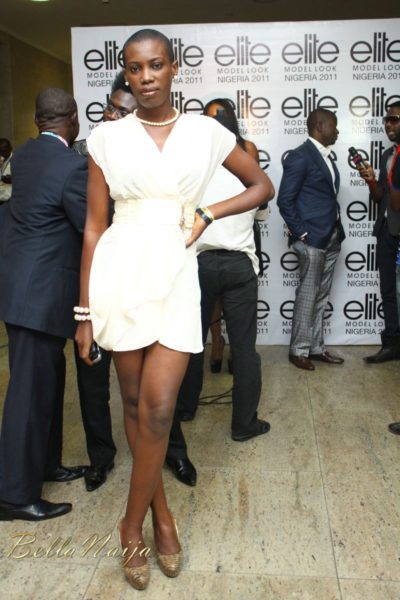 Designer Divas
We absolutely love it when we see Nigerian designers' pieces on the red carpet! Who run the world? You know the answer…
Superstar!
At the Elite Model Look event, there were lots of style stars and a few superstars in the building. Let's see what they wore!
C-O-L-O-U-R
Nothing makes a bolder statement than colour – neon blocks, bright prints and lots more.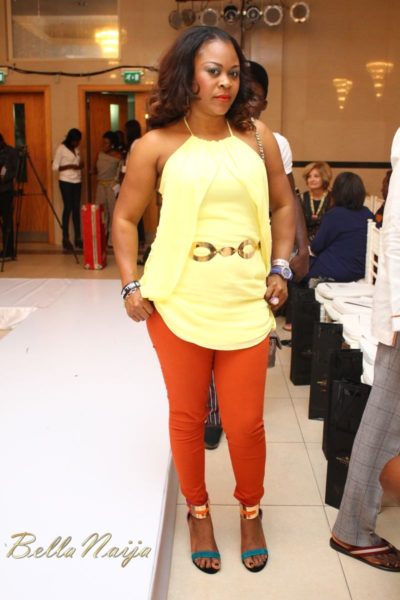 Black + Shimmer
The Jumpsuit
The jumpsuit trend doesn't seem to be going anywhere. Many seasons after it's resurgence, fashionistas are loving it.
Roar!
Animal prints always add a fiesty touch! Some guests went all out while some just added a touch of animal print to their look via their accessories.
Lads in Blue
Did someone send out a memo? We spotted a number of gentlemen rocking one of the colours of the season – blue.
Metallic Shimmer
Jewel Box
There's something innately special about rich jewel tones – emerald, ruby, amethyst, peridot always shine.
Omnipresent Ankara
With a Difference
We are used to ultra-glam looks on the red carpet, these guests decided to go in the opposite direction and express their individuality via their style choices.
Re-Black
Coupled in Style
Tailored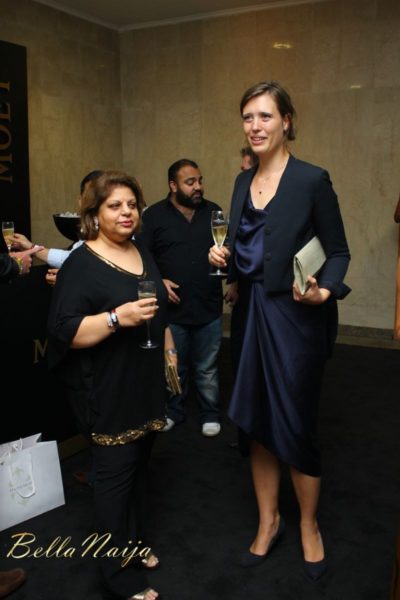 Laid-Back Glam
Mini Me
Neutral
*Louboutin Spot*
As we said, we spotted an assortment of Christian Louboutin shoes at the Elite Model Look Nigeria event. Most were the real deal, some well, not quite.
Photo Credit: Kola Oshalusi for Insigna | BellaNaija.com
Additional Photo Credit: Seriously Doughnuts | Christian Louboutin