Fashionable Knits In Style!
On days when you are not sure what side of the planet you're on because you are experiencing two seasons in one day, get a stylish look that keeps you cocooned and warm enough not to catch a cold.
It is safe to say every area experiences these misplaced dual climates, sometimes in one day and for others in the same week. Acquire these easy to wear pieces and merge style, comfort and quality.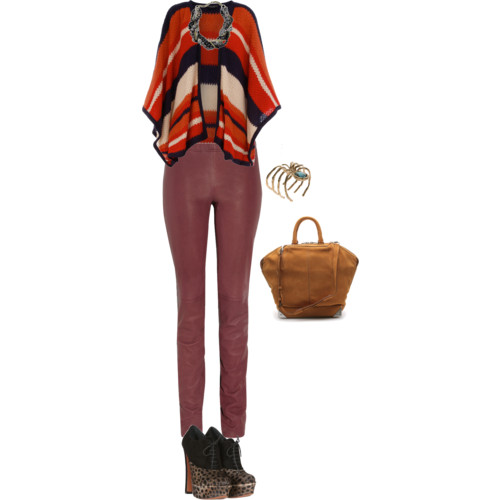 The draping and voluminous texture give a dapper verve to the outfit. Leather adds a sensual and solid eminence. Can be worn to dinner with friends, a date, mid-day shopping-(remember the occasion when dressing). Leather is bold and refines the look, so accessories are kept to bare minimum. Statement purses or bags are of great significance.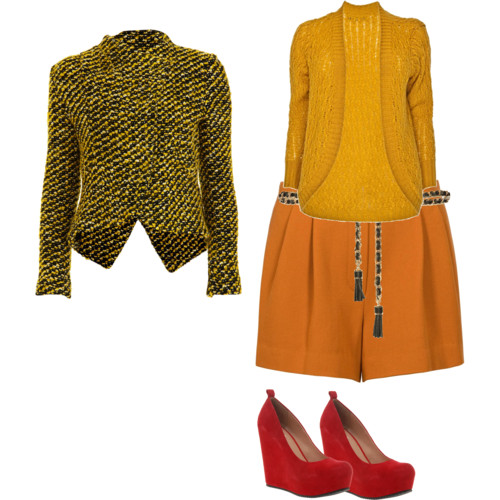 The color play of this look is bold and desirable. Depending on the intensity (too hot or too cold) of the melancholy weather, either sweaters are perfect with the shorts. The chain belt and shoe color add an unprecedented twist to the look that otherwise would have been a 'common' combination of sweater and shorts.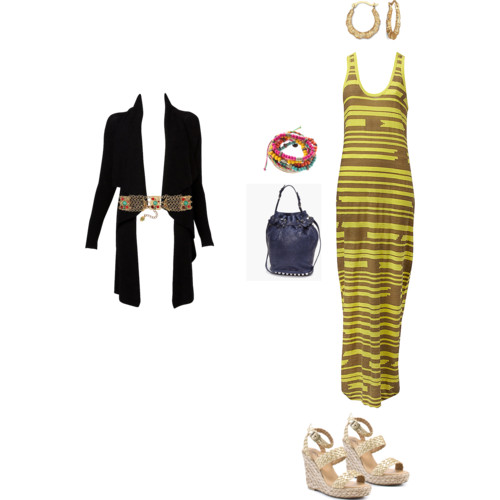 A knitted maxi dress fits like a glove.It is wonderfully light, fancy, casual and unusual (great reason to invest in knitted maxi attires)! Accessories are most important for this outfit to be distinguished. Layered chains,fringe enhanced necklaces or crystal embellished brass belts greatly improve appearance.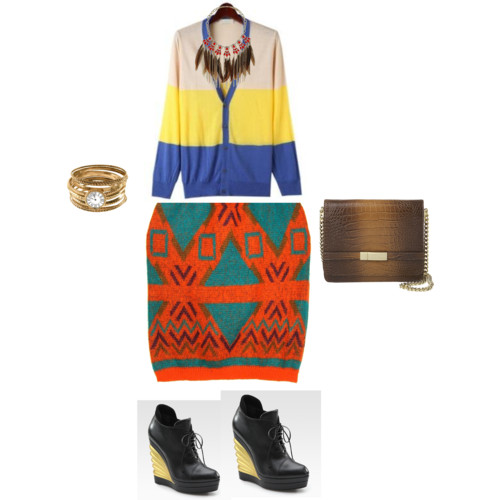 Both pieces are knits! Fusion of the already color blocked piece with the patterned knitted mini skirt deters all rules of mixing bold colors with bolder patterns. The espadrille ankle boots are super trendy now! The understated colors of the boots and purse, make the outfit the focal point as opposed to the whole look turning into colorful mayhem.Revel in being a stylish rebel with this look!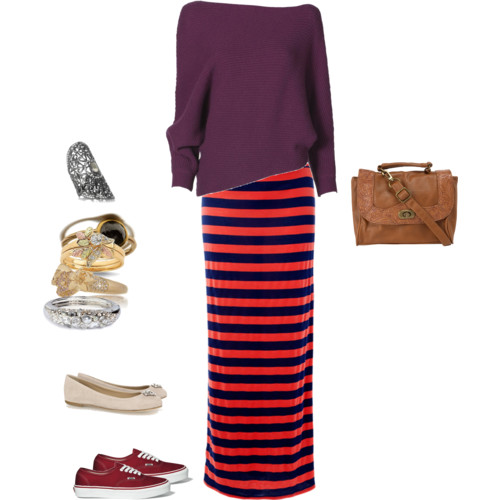 This by far is the better of the two casual looks. It easily portrays versatility and combines two extensive trends-stripes and slouchy chunky knits.
The choice range allows easy access to the trend and also expression of individuality. Combine a piece from various options with staple wardrobe items.
"While most outfits generally try to enhance silhouettes, knits succeed in making silhouette-masking stylish and flattering".