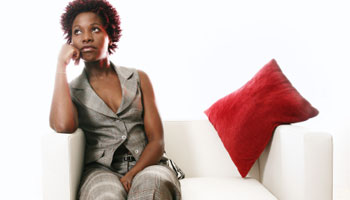 On our first day in a particular class, the course facilitator asked a simple question: "What is your strategy?" At first we did not understand what he was on about, but he probed further. "For those of you that are married, what was your strategy for getting married?" he asked. He began to pick us out one by one to try and find out our various strategies. No one could provide a ready answer until one of us, a smart Alec responded, "It's classified!" The whole class erupted in laughter. The facilitator was highly amused but he had made his point.
It appears that some of us just throw the word "strategy" about without fully understanding what it means to strategise or have one. Simply put it means "to plan". It is the steps taken to achieve a particular objective. So the question is how many of us actually have a strategy concerning various aspects of our lives? With respect to our education, careers, finances, homes, health, relationships and marriages, how much planning and tactical manoeuvres are we doing or making? "Tactical manoeuvres ke?" I hear you say. Yup! The word strategy has a military connotation and usage. Remember the saying, "All is fair in love and war"? Love is war and I believe everyone in love or who seeks to be in love, should have a strategy.
I had a friend in school, Omokay, who after meeting a friend and a new girlfriend, would jokingly ask, "Guy! Abeg, tell me the place where you stand for school, where you take see this babe?" it was a question he would always ask, but whether or not he was serious, it made sense for him to want to go and stand at that same spot to try to see if he too could meet someone like her! Really on the days I play relationship counsellor, I ask them the same question my friend used to ask: "Where do you go? Where do you hang out?"  Single women complain about not being able to meet (the right kind of) guys all the time. But like I say, have you tried making yourself available? Do you go out? And if you do, where do you go? Whom do you go with? Sometimes I even offer strategic tactics as to what they could do to meet the kind of guys that they preferred. Unfortunately, more often than not, they don't take me seriously so…
Truth be told, for you to find love or be found by love, you have to strategise! Even after you have found love, or after love has found you, you also need to strategise to keep it! Women need to realise that men nearly always have a strategy when it come to things like marriage: a strategy to get married or a strategy not to get married… at a particular time or to a particular person! So it irks me whenever I hear things like "I'm a woman, the man is supposed to find me not the other way round!" Girlfriend you will so jonze! Statistically, we have been told that there are now more men than women inNigeria. So in other words the competition should be a lot less than it used to be, so how come some many women aren't getting married? We could throw up a number of reasons for this, but the question I always ask is "Then how come all the event centres are always hosting wedding receptions every Saturday?" Call me names but I believe that the difference between the women saying "I do" and those lining up to catch the bouquet is strategy or the lack of it! Just ask the brides! In my little social study, I have found that although the phenomenon of single women is common to women from all Nigerian tribes, I find that women from one tribe in particular seem to have no trouble getting hitched. They get married to men from theirs and other tribes as well! From the interactions I have had with them I find that most of them had executed one strategy or the other! Now I know that some of you are thinking that I'm advocating that women chase men. Maybe, maybe not; but if you think about it there are so many strategies and tactics that do not involve running after a man or setting him up either. Be available, be a coquette, be smart, be dependable, offer some sort of value; take risks, believe in yourself and have lots of faith. Make a plan, strategise, execute the plan, and if it doesn't work, have a backup plan! And oh yeah, not having a strategy is also a strategy…. a strategy for failure.
Strategise based on your strengths, work on your weaknesses. For instance, my friends used to say that I lacked approach – for some reason I could be shy around women I didn't know; however, they all marvelled at my follow-up tactics, because once I had found common ground for the basis for an introduction, I would follow the babe up like my life depended on it.
So don't just limit your strategic thinking to your career or finances, almost everything in life requires some form of strategy. You can't afford to just plod along hoping that somehow things will just fall into place. You must strategise! And no, not all strategy is "evil" or "manipulation" as some people have argued. Go read The Art of Seduction. Meanwhile, I had better go talk to Oscar about how I can get a show or guest-appear on 92.3FM….
 Photo credit: http://madamenoire.com