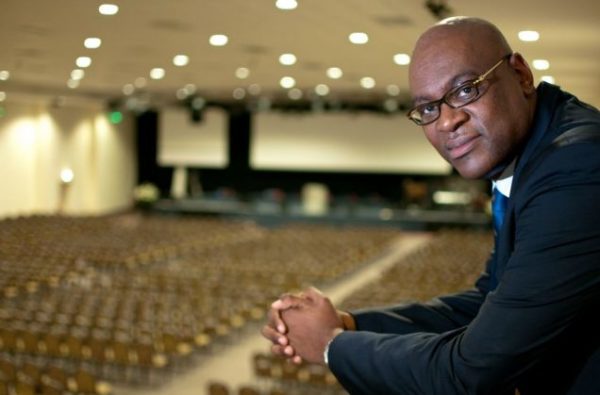 Redeemed Christian Church of God Jesus House London Parish Pastor, Agu Irukwu has been chosen as "Britain's Most Inspirational Black Person".
Pastor Agu Irukwu was shortlisted alongside black icons including He was picked from a shortlist that also included current US president Barack Obama, South African freedom fighter and former President Nelson Mandela and African-American icon Martin Luther King.
UK citizens on the 61 candidate shortlist included Diane Abbot, Claudia Jones and Leona Lewis.
The competition was organized by Mayor of London Boris Johnson in collaboration with the popular free Metro Newspaper. According to the newspaper's website,
"The competition takes place during Black History Month, which champions black culture, history and heritage, and seeks to recognise the contribution made by black people to Britain."
While some people are happy with the choice, others including gay rights campaigners are upset as Pastor Agu, a widowed and now remarried father of 3 has publicly stated his view on homosexuality by sending a letter to a national newspaper attacking laws which force churches to accept gay people.
In the end, despite the controversy, Pastor Agu won by a landslide – with 54% of votes.
Source: METRO
Photo Credit: Ben Fitzpatrick