On Saturday 22nd October 2011, the city of Abuja experienced the eagerly anticipated Mode Demarrage fashion show.
The show which took place at the Sheraton Hotel was an absolute success as it attracted a generous mass of socialites, celebrities and lovers of fashion.
The designers – 26th September, Ace Couture, Bestest Abaya, Butterfly Lingerie, May, Sashes all received rave reviews from guests and media.
After the fashion show, the audience was happy to unwind as music stars Wizkid and D'Prince were in the house to perform their hit singles.
The show truly lived up to its meaning 'Fashion's Start' as it marks the beginning of a new age of fashion in Abuja. With the incredible success and turn out of this year's Mode Demarrage Fashion show organized by Klivias and Francether Events Management Company, we can't help but wait to see what the organizers have in store for next year's event, till then keep refreshing your number 1 source for all round entertainment- BellaNaija.com
Photos from the event
Red Carpet
Fashion Show
26th September
The collection was themed "From Paris With Love" and according to an attendee -"the designer brought a wonderful collection to wow the audience, as most of her designs were based on love and the city of Paris – as the home of fashion and love. All the pieces revolved around the theme".
Ace Couture
Ace Couture's collection was themed "Bringing Africa To Your Doorstep". A guest at the event said "She wowed the crowd with her signature outfit which was beautifully designed and is not the usual conventional wedding white dress we wear but she made her fashion statement with this outfit amongst other edgy African staples"
Bestest Abayas
Wow the Creative Director of Bestest Abayas must have done something right as an attendee went on to say "Who says there is no fashion in the north? Meet bestest abayas, her dresses sparkled, flowed and dazzled the crowd in bright, warm and welcoming colors with her Arabian designs fabulously put together to fit the northern abayas. She definitely gives the northerners "d umph' in fashion – very classy, chick and trendy"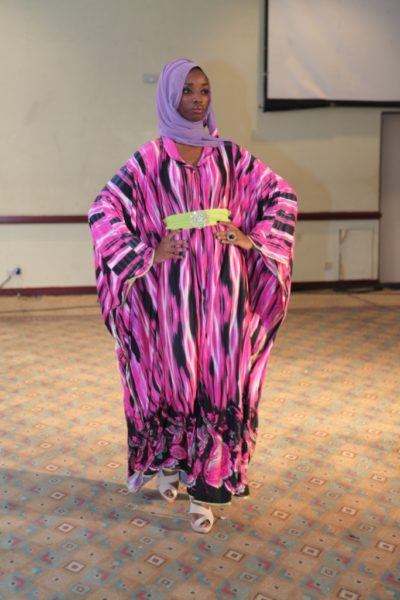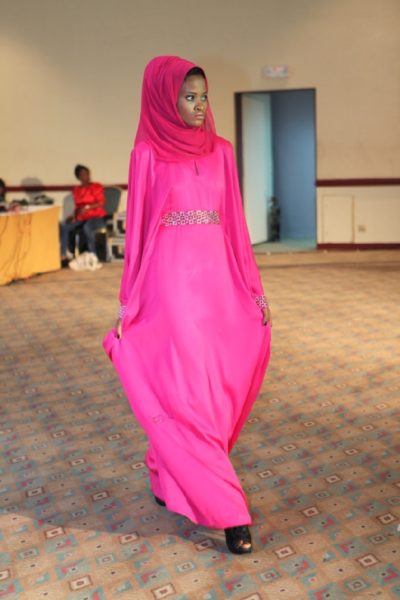 Butterfly Lingerie
When an attendee was asked to comment on Butterfly Lingerie's collection here's what she had to say "Easy, sexy, beautiful. If you live in the city of Abuja you must make a stop at the butterfly lingerie store. Her collections are a must have for every sexy, beautiful woman."
May
May's collection was themed 'Fabulousity on the quick'. According to the Creative Director, she focused her designs on quick, fashion forward individuals who pick one or two pieces and are ready to hit the road and go about their activities yet looking fabulous. And the crowd seemed to think so too as a lovely attendee said "Her flirty, sexy designs left the crowd speechless"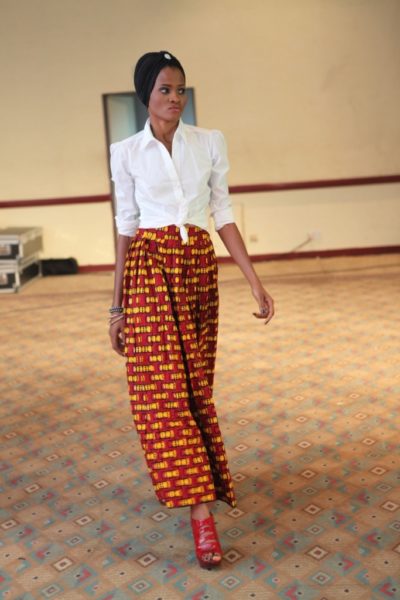 Sashes
Last but definitely not the least was the unveiling of sashes collection which was themed "Island Beauty". The organizers of the event said that "with her sultry, simple and elegant dresses she was able to give the crowd a sensual feeling as models strutted on the run way in her dazzling assembles"
_________________________________________________________________________________________________________
Sponsored Content