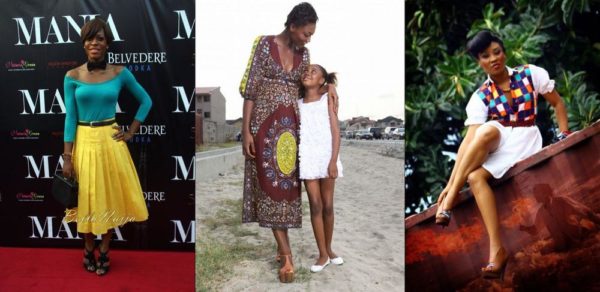 I fervently wish this article gets across to a wide variety of people, or should I say a wide audience? Nope, it is not a matter of grave importance or a moment of astounding wisdom. It is just a slight attempt at brightening the amazing season with witty writing (I hope) or perhaps for vanity reasons, trying to make sure people get to read what I have to say, and the more the better right? To aid my desperate climb and machinations at attaining "celebrity" status! 🙂
It is the end of the year and we are ever so grateful, to finish the year, alive. This in itself is a major reason to be thankful. 2011 was so interesting! I have rehashed so many times on this forum, I am self employed. With it comes a lot of turbulent feelings and experiences.Reminiscing on 2011, where do I start?
Perhaps I can start from the "oh no she did not! moments". Thinking back, I remember going for the launch of Mania magazine dressed in a skirt and top that was paired with a bow tie. I totally loved this look and would wear it all over again. However, not everyone shared my sentiments, and I was literally taken down! While, it is quite normal to get flak from the BellaNaija.com readers, a stylist being taken down looks slightly odd, as you are meant to be above reproach, fashion wise. At first, I was slightly worried this would affect my job and my clients believing in me and my skills. Luckily, this was far from the case. Stick to your guns and do what makes you happy. Perhaps, not going out stark naked!
Oh dear, shall I rehash my Jos fiasco? Wow! Did that go down the wrong way! My tribute to Jos through a photo shoot got me steady hate mail for a while. I almost crawled under a rock for a while,"Almost". I stood strong, proud and believing in myself and sticking to my beliefs with a clean heart. These two events stick out, but of course there are more, and with it even much more triumphs.
O well, I shall not bore you with all the positive stuff that happened this year. This will certainly send you all to sleep at this point. And would uncomfortably make me sound like a "self loving, likes to talk about herself and pretend to be humble while boasting, kind of girl", and we all know that is not the case here. Ok, not really.
It is the end of the year, I am happy to be present. I grew in strength, I met wonderful people, I got slightly fatter, less vain, vainer, richer, broke, sometimes depressed, most times very happy. God is awesome! He always stands by us, and picks us up even when we feel we do not deserve it. We should celebrate the season, and love him and everybody harder. Forgive! Be generous of heart! Accept people's faults!
I am happy. I love everybody! I am excited about the next year! I am proud of my accomplishments! I owe it all to God. I shall accomplish more next year!
Happy Holidays everyone and stay happy and thankful!
***
I am going to give out 2 free gifts. I will style 2 brides for their wedding in the New Year, free of charge. The first 2 brides to send an email to ezinnechinkata@yahoo.co.uk, shall get my wedding styling service free!
_____________________________________________________________________________________________
Ezinne Chinkata is a leading Fashion Stylist/Image Consultant/Writer/ Fashion Editor in Nigerian Fashion. She has styled numerous lookbooks and editorials and is the current Fashion Editor at WOW! Magazine. Follow Zinkata on Twitter: @Zinkata1; Contact: ezinnechinkata@yahoo.co.uk