New Feature Alert! BellaNaija introduces the BN Saturday Celebrity Interview. Every saturday, we will sit down with a celebrity and delve into their lives. From up-and-comers to superstars. Expect the unexpected. Enjoy.
In 2011, Chidinma Ekile, a contestant on one of West Africa's most popular Reality TV shows, MTN Project Fame West Africa, stole the hearts of thousands of viewers across the continent with her powerful voice and thrilling stage performances to clinch the "Project Fame" title. Since then, she has recorded hits like 'Jankoliko' and 'Kedike', proving herself as not just some passing Reality TV sensation, but a musician that has come to stay. She speaks to Adeola Adeyemo on her journey into the world of professional music.
To Chidinma, the bustling town of Ikorodu in Lagos state is home; where she grew up, lives with her family and has her closest friends. Little wonder she chose a restaurant in the busy town to sit down for her interview with BN, a place where the waitresses and security guards are familiar, and greet her with a smile.
It isn't hard to believe when she says "I'm as simple as I look, really, I am."  Clad in a tank top and short denim skirt with a pair of flat shoes, she looks smaller than she does on TV. She is shorter than most of her peers, only a little over five feet tall, but that does not stop her from doing big things, from dreaming big dreams.
Tired from singing at a show the previous night and en route to another performance, Chidinma tells her story, sometimes slipping in yawns, but with a bubbly spirit and open mind.
How it all started
It was an uncertain but hopeful 21 year-old Chidinma that trooped to the venue of the MTN Project Fame West Africa Audition in Lagos in 2011 along with over five thousand people for a chance to participate in the widely acclaimed Reality TV Show. The petite girl endeared the judges to her with her powerful voice and was selected to be among the 18 contestants that made it to the Project Fame Academy. After ten weeks of rigorous training- from voice and movement to performance and songwriting, Chidinma had enough performances to win the hearts of the judges and thousands of viewers to clinch the ultimate prize and become the first female winner of the competition.
Recalling her journey to the Project Fame Academy, Chidinma said was lucky to be chosen. "I felt lucky, I felt privileged and most of all I felt favoured. At that time, there were a lot of people that were more professional in music, that were a whole lot older, so I just felt, if I could be chosen, then I must be favoured."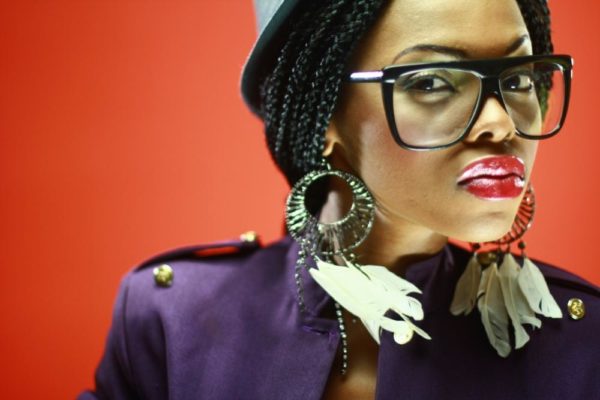 Her Experience at the Project Fame Academy
Work at the Project Fame Academy was tough, she said, and she initially felt intimidated by the musical experience of some of the contestants. But she admits it was also fun because she was doing what she loved to do, which was music. "It was a lot of work having to perform every single week. We were given songs, sometimes two songs and we were supposed to rehearse those songs and get them right in five days. Some songs we've never heard before, so it was tough."
"Some people were more experienced, older, and were already used to it unlike myself. Having to cope with people from different backgrounds, people from different families, people from different countries, people with different behaviours, it wasn't so easy; then we had to share one bathroom and one toilet. It was tough but I would say it was also fun because of the music aspect of it. It was the music that made it fun for me because I just enjoyed what I was doing."
Chidinma also enjoyed the classes. Being under the tutelage of people like Ben Ogbeiwi (Music Director), Kaffy (Choreographer) and Joke Silva (Academy Principal), for her, is not "something you could just come by." "We used to keep notes and to be sincere, I still refer to those notes."
For someone who was never on probation while in the Academy, she said she never knew she was going to win. "I knew anything could happen. It was a competition and anything could happen." So when she was announced winner, the feeling that washed over her was that of shock.
"I was shocked, really," she said. "There were much more experienced people in the house. The day I was announced winner on the stage, we were left with just three people and the winner was supposed to be chosen. I was in the middle. The people on my left and my right were bigger than me, and they were even much more musical than me so I just felt one of them was going to win so when I was called, I was so surprised. I was like what is happening here- I couldn't shout, I couldn't jump, I couldn't even do anything. Some people even said it's like she knew she was going to win because there was no expression on my face, none at all."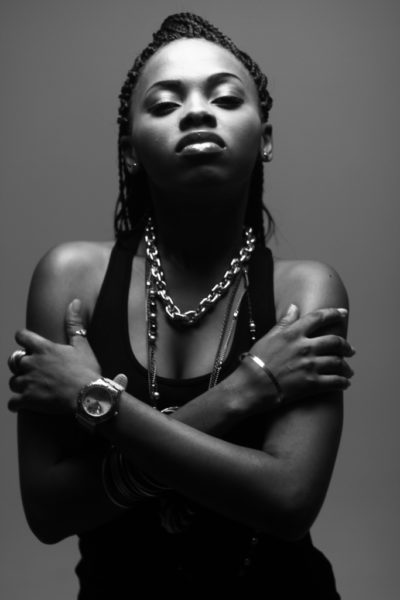 Facing the Real World
Now, one year later and faced with the challenge of getting her music accepted, 22 year-old Chidinma says the music industry is very different from weekly performances on the Project Fame stage. "It's not been easy. It's the real world now. Then we were just playing, it was child's play. Now in the real world, you have to start competing with the people that are already there. You have to start seeking for people's attention. They already know the bigger names, they are already used to them, so you'd have to convince them that you are actually supposed to be here in the music industry. So it's really not been easy but with the grace of God I've been trying my best and I think I'm doing well. Gradually, one day I know I'd get there definitely."
With four singles out already – Jankoliko, Carry You Go, Kedike and Run Their Mouth, Chidinma is working with producers such as Cobhams, TY Mix, WazBeat and Oscar Heman Ackah, and is collaborating with musicians like Ice Prince, Muna, Sound Sultan and Olamide to release her album before the end of January. She isn't currently signed on to any record label but is producing the album under her contract with MTN and Ultima Studios.
In her forthcoming album, Chidinma says her fans should expect contemporary Nigerian music. "Everything about my songs definitely is Nigerian. Whatever I try to do, my music is Nigerian."
As a stage performer, Chidinma has thrilled crowds at the Rhythm Unplugged Concert, Ovation Red Carol, MTN Tour, Nokia N9 Launch amongst others. But her most memorable performances are those of the MTN Tour and Nokia N9 Launch. "I just concluded the MTN Tour where we had a lot of artistes performing," she said. "We went round ten states. It was fun for me because it was a road tour and it wasn't a planned crowd. People just came on their own and it was fun just having to relate with a lot of people. The Nokia N9 Launch was fun for me because I had white people sing Jankoliko with me and it was funny."
Since leaving the Project Fame Academy, Chidinma's style has evolved from the pretty girlish dresses she wore then to the sassy, bold outfits she wears now. There is also a lot of 'Africanness' to her style now as she experiments a lot with African fabrics. "In the academy, they gave us clothes. Right now I am doing my thing myself. I wear mostly African prints – Aso-oke, Ankara, anything that has African Prints. Because the style of my music is Nigerian, my dressing has to depict that I'm Nigerian so that is why I wear African prints. My clothes are made by a designer. Her name is Jane but sometimes I sketch what I wear." However, she feels under no pressure to emulate the 'sexy' style being exhibited by lots of female artistes. "Sexy sells, for some people it does and that is why I've decided to do my own thing. The African prints, it's not something I'm copying from anybody, it's not like I'm trying to be anybody. I just design my African prints and I sew my clothes and that's it. I don't have time for stress. There is no time for that. I have to spend more time with my music."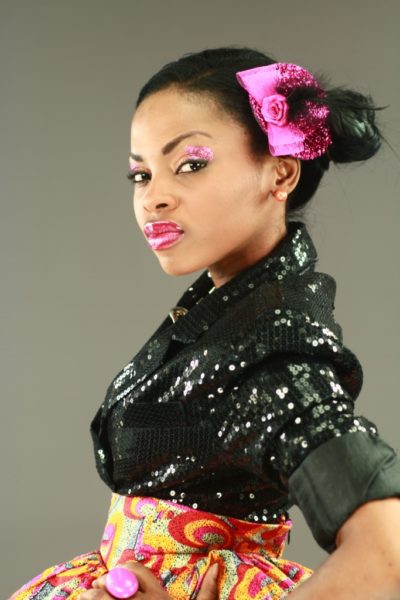 Family, Aspirations and Influences
Chidinma says she isn't dating anyone right now, and is making plans to return back to school. At the time of entering the competition, she had an admission to study Mass Communication at the University of Lagos. She didn't know she'd go very far. "I had an admission waiting for me. I just said that when I get evicted I'd come back and continue but it didn't happen for me." Hence, she lost her admission that year, but still wants to study Mass Communication. She'd love to be a radio presenter and just recently started presenting a segment of the MTV Big Friday Show. She is inspired by the music of Omawumi, Tuface, Dare, Lagbaja, Beyonce, Bob Marley and Sound Sultan whom she says she likes for different reasons. Bob Marley, because of the message in his songs, Sound Sultan because he writes with intelligence and Beyonce for her vocal strength, amongst others.
Being the sixth out of seven children, Chidinma grew up in Lagos under strict Christian parents, hence, had more restrictions than most of her peers. "Growing up wasn't much fun, really it wasn't. I have a very strict father. There was no time to hang around with friends. I didn't have the opportunity at that time to do what my fellow young girls were doing. But I look back at those days and I just thank God for everything because if it had not been for that, probably I won't be where I am today. The home training was really hard. Everybody in my family loves God, it's a very strict Christian family."
However, still living with her parents, she receives tremendous support from them now in her career. "My family has been very supportive. They don't have a choice, that is my job now. That is what pays the bills."
Chidinma grew up among family members who were musically inclined, but is the only one currently doing professional music. As a member of her Church choir and as someone who loves music, no one in her family was surprised when she went in for Project Fame. "Music has been there. A lot of people would say they started singing from my mother's womb, but no, I wasn't singing from my mother's womb. But my mum said I was six when I started singing. It started from the Church, and then there were birthdays, weddings, a whole lot of karaoke. We all grew up loving music, so the music aspect is a family thing, it runs in the blood, so when I came up with that nobody was shocked because they all knew that it's been there all the while."
Having won N2,500,000 prize money among other things, Chidinma explained how she has been spending the money. "When I won the money, people were asking me what I was going to do with it and I was telling them, this money is for school, my music and my family and that is exactly what I've been doing with it." But she hopes to be able to give back to the society, most especially young people, little children and women.
To upcoming artistes, Chidinma says "they need hardwork, consistence, persistence, humility and they should put God first in whatever they do. It takes a whole lot more than their talents. Respect those who are before you." And to everyone who loves her music, she says "I love them, they should keep supporting my music. I promise to do good music that will make them happy and lift their spirits."
Check out the video of Chidinma's hit single Jankoliko Ft Sound Sultan


Behind the Scenes on the set of Chidinma's Soon-To-Be-Released Video – Kadike

**************
We'll love your feedback on this new feature. Do you like the interview format? Who should we interview next? Happy Saturday!