Clarence Peters is a renowned music video director as many would know him, but prefers to be called a film maker. Aged 29, his name is synonymous with top quality musical videos and he has been responsible for stamping the works of lots of musical artistes deep inside our minds with those great musical videos that we just love to watch. As significant as his success is however, he is one individual who, though having two entertainment icons as parents, has achieved most of what he has without necessarily climbing on their backs. His father, popular Afro Juju musician, Shina Peters and mother, veteran Nollywood actress, Clarion Chukwura are well respected for their contributions to the entertainment industry.
He has worked with artistes across a variety of genres and generations, making successes out of their music videos and eventually their brands. From Darey's "Fuji", to Durella's "Shayo", to Wizkid's "Pakurumo", Clarence has put his stamp of quality on a host of musical videos shot within and outside the country. He has also shot a good number of documentaries, TV commercials, short films and TV features.
Meeting Clarence at his studio in Omole, Lagos, was like walking on to the set of a musical video. The place was a buzz of young, beautiful ladies, ready to take their places in front of the camera and young guys, showing their support to their friend, the artiste. However, it was not Clarence's shoot, he later explained at a music recording room upstairs. He had a studio which he often rented to other music video directors to shoot their videos. But I was interested in knowing why we were having a chat in standard music recording studio, complete with all the microphones, sound proof and mixing equipment.
The "CAPITAL" picture
What is the connection between you and the record label?
I own the record label, Capital Hill Music. We have three artistes signed on – Chidinma, illBliss and Tha Suspect. But there is the Goretti Company owned by illBliss which manages all artistes under the record label and Capital Dreams Pictures which takes care of the video production. As an outfit, even though there are three different companies under the outfit, we all operate as one entity. We build brands, as opposed to other record labels who sign on artistes, I would like to say that our primary job description when it comes to music is brand creation and brand development because beyond the music, we are very specific about how the brand should look; from photo shoots to the videos, what you get to hear about the brand, how you perceive the brand. I handle the creative aspect of the company in general.
Clarence the "Film Maker"
What was your journey like from the start of your career to this present moment?
I started working unofficially when I was 8 and officially when I was 13. I've done everything from Production to PA to Runner. Because my mother is an actress and my father is a musician didn't mean I had a free pass. I actually did a whole lot more than most people did. I worked in almost every single department. When I finished secondary school, I went to work for Alpha Visions, owned by Tajudeen Adepetu, the owner of Sound City for about three years. Then I went to film school in City Varsity, Cape Town, South Africa. I'm not a music video director, I'm a film maker. People just tend to know me more for music videos.
What did you study at the University?
I studied film making. I majored in Cinematography. I wanted to specialize in something that I wasn't really strong in yet at the time so I specialized in Cinematography instead of Directing for the next two years.
What did you do when you returned back to Nigeria?
I teamed up with a friend of mine called Oliver who had put together a team of film makers, DJ Tee, Olu Folarin who is a producer, Uche who is a set designer, we all formed a company called the Alliance Film Company now known as the Allied Film Company. I worked with the company for about a year before I decided to start my own production company.
Did your parents' career as entertainers have any influence on your chosen career path?
I grew up with my mother, so if there is any huge influence, it would be from my mother. But apart from her influence, I don't think there is anything else I would have been able to do. I wouldn't say that film is stronger for me than music, I would just say that my approach to music is channeled through film.
How did you come about shooting music videos?
As a film maker, you get to shoot different things. The first music video I was involved in was in 1998. It was a music video for a documentary on AIDS which I did for Mobil. The first music video I shot was in Film School in South Africa for one of the members of a group called Godessa. But in Nigeria, the first video I shot for an artiste was "Fuji" for Darey.
You seem to be the preferred choice especially among young artistes who want to shoot videos. Why do they keep coming to you?
I don't know, you have to tell me that. I have no idea. I don't know how I'm perceived outside because I hardly ever go out. I don't have much of a social life, in fact I don't think I have a social life at all. But I have no idea why.
From your own perspective, what would be the best video you've ever shot?
The thing is that I've never shot anything I like.
Never?
No, not once.
So why do people keep paying you to shoot music videos for them?
I don't know. Yes, I've got a commercial success, but I'm not necessarily happy about the artistic nature of all my work. If there is anything I would say, it is that God does ojoro (unusual favour) for me.
So when are you going to shoot a video that you would like?
I don't know.
What would make you like your own video?
When all the forces of nature actually combine accurately for once.
Maybe I should put it this way, why don't you like your videos?
Because it never comes out the way I originally envisage it in my head. As much as I try to stick to the script, it never works.
Who comes up with the concept for a music video? Is it you or the artiste?
Most of the time, I do. And it's not because I don't want the artiste to come up with their own ideas but most of the time, they can't afford their own ideas. So I have to do something that would fit into their budget.
What happens if the artiste doesn't like the concept?
By the time I tell them the cost of the one they like, they would succumb and we would reach an agreement.
Do you have any favourite music video by other directors in Nigeria?
There are so many of them, I can't put my hand on one. If I'm going to start picking videos, I'm going to start picking videos from the 80s. I had an uncle who was probably the biggest musical video director in the 80s, his name is Dudu. He did videos for Mike Okri. There are elements in several music video directors that I respect as opposed to just their material. I respect every major person that has an effect on the art and the business and where it is. From DJ Tee to Akin Alabi, Wudi Awa, Kemi Adetiba, Sesan, Aje and AK 1.
What do you really set out to achieve when you take on a job to shoot a music video?  
I'm not in the business of shooting the music videos that would win all the awards. As an artistic person that would want success, yes I would love to shoot videos that would win awards. But as a business objectively, I wouldn't care about winning awards. However, I do care about shooting videos that would promote the artiste, sell the brand, so that you'd go out there and buy the record and brand managers and promoters would call the artiste for shows. So if I win an award and the artiste doesn't find any level of success then it's partly my fault because it means I sold myself and not the artiste and that's not what I'm being paid for.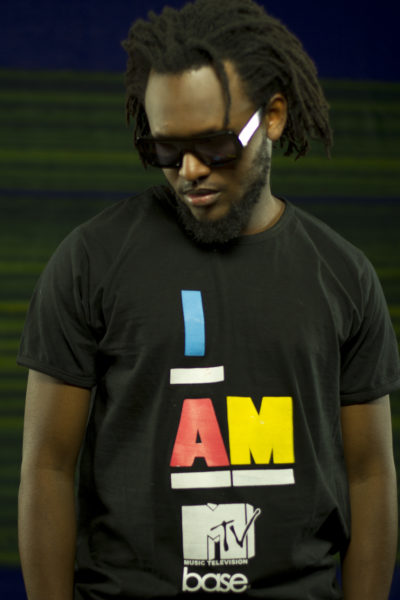 If I want you to shoot a music video for me, how much do I need to have?
Sorry, I can't disclose that. But it would also depend on your song.
Who has been the most interesting musician you've worked with?
I've worked with a lot of artists who have brought different things to the table. From the older generation like Charly Boy to the younger generation like Davido. You can't pick out one artiste, not when you've worked on the body of work that I've worked on both in Nigeria and outside Nigeria.
What are the chances of promoting a song that is not so great with a good video?
If your brand is successful, not necessarily your music, people would buy into the brand. You can't count so many hit records, but you can count a lot of artistes that you know.
Family and Personal Life
Your dad is having a come back into the music scene and has been remixing some of his songs and performing at a number of shows recently. Are you two going to work together anytime soon?
Time will tell.
Have you worked with him in the past?
No, we haven't.
What is your relationship like with your mother?
I live with my mum. It will be safe to say that I'm my mother's husband. The way the house is structured, I have my complete privacy and she does hers. She is going to leave the country soon because she is working on a bigger project that has to do with Africa and she has done her quota for the industry. I want her to go and rest and do something that she loves somewhere else so she should be moving out of the country by the end of this year.
What is it like having the celebrated "Clarion Chukwura" as a mother?
When most people think about her because of the iron lady roles she plays in movies, they see her in a certain way, but she is completely not that way. My mum is the funniest woman. She can mimick anybody's voice. There is no funnier mother than my mother, literally. She does the voice imitation of Micheal Jackson's thriller extremely well, it freaks even me out.
How do you relax?
My idea of relaxing is amazing. It's either here in the office with the guys or in my room watching TV.
Your hair style is quite unique. Why do you keep natural
dreadlocks?
My hair is not dreadlocks.
What would you call it?
Maybe Dada. But my personal favourite would be 'not combing your hair'. I didn't plan on this, I just found comfort in not combing my hair and it was a lot easier. I haven't combed if for almost six years.  Most of the time I was working for days back to back and did not have time for my hair and that went on for like six months. Then it became very hard to comb and I didn't want to cut it, so I left it and it started becoming this.
The "Nigerian" Factor & Controversial videos
How many musical videos have you shot outside the country for Nigerian artistes?
I shot Omawumi's 'If you ask me' in South Africa, Waje's 'So Inspired' in South Africa, Naeto C's 'Five & Six' in Miami and Retta's 'Kolo For You' and 'Tomorrow' in New York and Maryland, U.S.A.
Why did you have to shoot those videos outside the country?
All the times I've had to go out were because of circumstances. For instance Naeto C was on tour and he didn't have time, he needed to shoot something quick. Omawumi was doing something in South Africa at the time and she couldn't wait because she didn't want her tummy to look big in the video.
Why is there a preference among some Nigerian artistes for shooting videos outside the country?
Shooting outside Nigeria is a lot more comfortable and I would implore the people of the internet to please understand. It is more comfortable because of the way our country is designed and it brings tears to my eyes. In Nigeria, our biggest problem is us. No African country has the kind of concentration of smart people as we do.
What makes it less comfortable to shoot a video in Nigeria?
From the moment you touch down back into the country, everything is working against you. The escalator doesn't work, immigrations are trying to find a way to get some money off you. You want to shoot in a building and you are paying for a generator with diesel. And you know there is a fifty percent chance that that generator won't work more than three hours before it breaks down. So your producer needs back up numbers for about two more generators just in case. It's not like Nigeria is not a beautiful place to shoot. I love shooting in Nigeria because everything is possible, but everything works against you. It's almost as if there are demons fighting against you, trying to make sure that your shoot doesn't happen.
Are you saying that you don't blame Nigerian artistes for going abroad to shoot their music videos?
It really depends on the idea. Not all American videos are shot in America. The fact that Nigerians are going outside to shoot their videos means that we are actually expanding. It's when you decide to go abroad for no just cause that I'd say it's wrong. The country is responsible for you making your money. You've fought through the aches of making a hit record and your audience loves your music because it's Nigerian and they can feel it. You owe them a duty to make a video that they can relate to.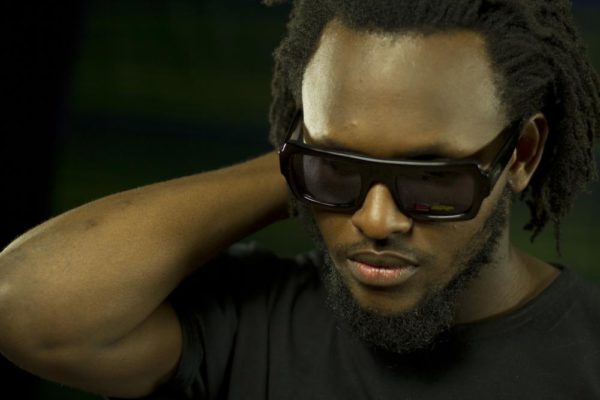 A common complaint by BN readers is that Nigerian music videos including videos directed by you heavily focus on 'club scenes' with 'scantily clad ladies'. From the Director's point of view, what would you say to this?
My major point would be the music. If you do a song about how you love a woman, she is going to be your wife, you want to take her to your mother and she is a good girl, I'm not going to shoot her wearing a pant and bra. But when you are doing music that is pretty much about alcohol, money and women, and I have the women wearing a caftan, you'd confuse the music. If you are going to antagonize anything, start by antagonizing the artiste that makes the music. In fact, don't antagonize the artiste, antagonize yourself. Someone is singing a song that says he is in a club, where do you want me to take him to? A Buka place?
If someone is singing my girl is hot, her skin is fine, she shakes it well; what else do you want me to shoot? If you say the girls looked completely tacky, I could understand. But "Dami Duro" is a commercial song. That song was meant specifically for you to dance in the club. I think my biggest problem with the video was that I didn't exaggerate it as much as I wanted to. If I had done that, I think people would have lost their minds.
Clarence Peters – Videos