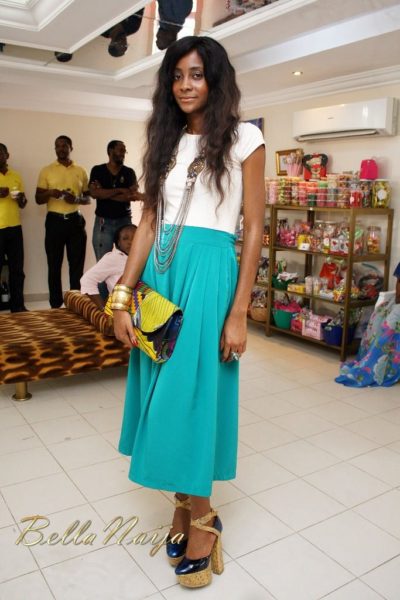 LPM this month has a health and beauty theme, however, in February, love was in the air so it was all about shopping for your love – best friends, boyfriend, girlfriend, husband, wife, sister, brother, mum, dad or maybe for YOU!
Here are the photos from the February 2012 Edition of LPM at L'Espace.
See you on Sunday.
x
BN introduces "Vendor Spotlight at LPM" – We get to know some of our fave LPM vendors. Enjoy.
Vendor Spotlight – OurS by Juliada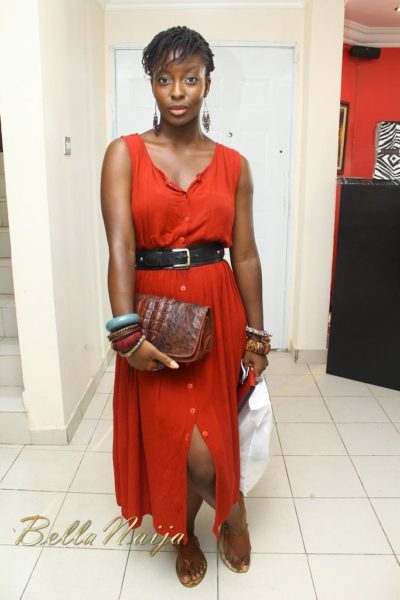 What's one beauty item you can't live without?
My MINTY SHEA HAIR BUTTER in the OurS by Juliada range. It has saved my life time and time again. My hair stays manageably soft and beautifully conditioned with this baby.
What's the last beauty item you purchased?
That would be Mascara from BLUSH cosmetics in Victoria Island. I find Mascara frames my eyes in a very pretty, feminine way. Had to get me some once I ran out!
Are you a lipstick lover or a lip gloss girl?
It's tough to say really…I like neutral lip gloss to complete a simple look, but there is nothing quite like a lipstick to bring that fire to a look…don't you think?
What's your daily make-up routine?
I genuinely try to keep my skin free from make up to avoid clogging up my pores. However we owe it to ourselves to look good at all times:
1) apply a little mineral powder foundation (gives my face a smooth appearance)
2) follow up with an eyeliner. I use a metallic champagne coloured pencil on my lower lids for days when i want a "fresh faced"' look. It brightens up my eyes. A dark gel liner for night and drama filled days!
3) I finish up by framing my upper lashes in black mascara. perhaps a dash of blush on the apple of my cheeks.
and that's it! ( Lip gloss could finish this off nicely, or just a good balm!)
What are the best hair products for women with natural hair?
I could go on FOREVER with this question!
ok you want to stay away from sulphate shampoos. They will dry out your hair and Moisture is your best friend as a Natural.
Try using the HYDRATE Organic Shampoo from OurS by Juliada for a thorough yet gentle cleanse.
A suitable Deep conditioner is also very important. I tend to use the natural "HAIR SMOOTHIE" again from the OurS by Juliada range. Other fantastic brands exist like Kinky Curly, Giovanni, Mixed Chicks, Aubrey Organics.
When it comes to serious hair care, its about seeing what works FOR YOU. No two heads of Hair are exactly the same!
My PERSONAL life saver however is the MINTY SHEA HAIR BUTTER from OurS by Juliada. Can't live without it. Get it.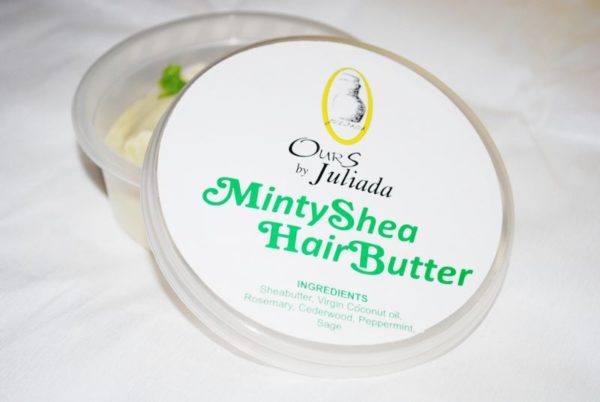 ~ Check out the OurS by Juliada stall at LPM on Sunday
Vendor List
OurS By Juliada | House of Tara | Sacred Artistry Lash and Brow Bar | ZARA | Denaki Lingerie | Vintage Colette (MTNLFDW Young Designer of the Year 2011) | U-Kama | City Chic | Toseki Vintage | Mariam Moussa | 87 Couture | Sally Bawa | Cute Kingdom | Sucree | Dreshoes | Le Duchess Shoes | Mak Nisy | Odirin Beads | Tira Patisserie
Date: Sunday 25th March 2012
Time: 12 Noon – 7 PM
Venue: L'Espace, 19a Olosa Street, off Karimu Kotun, Victoria Island, Lagos
Contact:For more info and general enquiries
Photo Credit: Kola Oshalusi
_____________________________________________________________________________________
Sponsored Content