Lynxxx is more than just an artiste; he is a brand that breathes class, talent and confidence.
He made his debut into the Nigerian Music Industry in 2009 with his single, 'Change Your Parade'. After making big waves with that song, he went on to dish out more hit singles in 2010 culminating in the release of his album later in the year. Within just a short period in the industry, he has captured the attention of many and is one of the most talked about Nigerian artistes in recent times.
He has proved his versatility in music time and time again with his ability to dabble into different genres and experiment with different sounds. His debut album, 'This Is Lynxxx' is a blend of Hip Hop, R&B, Funky house, Afro Beat and has been well received locally and internationally.
Lynxxx is the co-owner of Syndik8 Records, which has other artistes like Ikon, Black Magic, Mr. Fox and Blink signed on. In this exclusive interview with Adeola Adeyemo, Lynxxx opens up about his past, his career and the man behind the music.
One of the most interesting things about Lynxxx is the polished and international appeal of his music. With the hype surrounding his entry into the music scene, I was keen about finding out more about his personality and I wasn't disappointed. He was every bit a gentleman.
So tell me Lynxxx, it's the fifth month of the year. How has 2012 been for you so far?
2012 has been an amazing year because it's a year that I spent most of 2011 planning for. I started off the year with a release of my video 'Ice Cream Factory' and followed it up with 'Follow Me', making sure that I gave people a different side of the album. Right now I just put out a new single called 'Fine Lady' featuring Wizkid and that is my first official single for my new album called 'Jollof Music' which should be out in 2013.
Jollof, Utunu, Alabukun….you brand your music with some really interesting names. Where do you come up with them?
I guess it's just the kind of person I am. I don't take things too seriously, especially with music. Music is my career but it doesn't mean that I shouldn't express myself or just be myself. I'm somebody that jokes a lot.
What really is the meaning of Utunu? Where can someone find the meaning of these words you use often?
I'm working on releasing an application called the 'Lynxxxtionary'. It's a mobile application where you can download my music; it has my pictures, my biography and just stuff about me. And then it has the Lynxxxtionary which is a dictionary for these words that I use.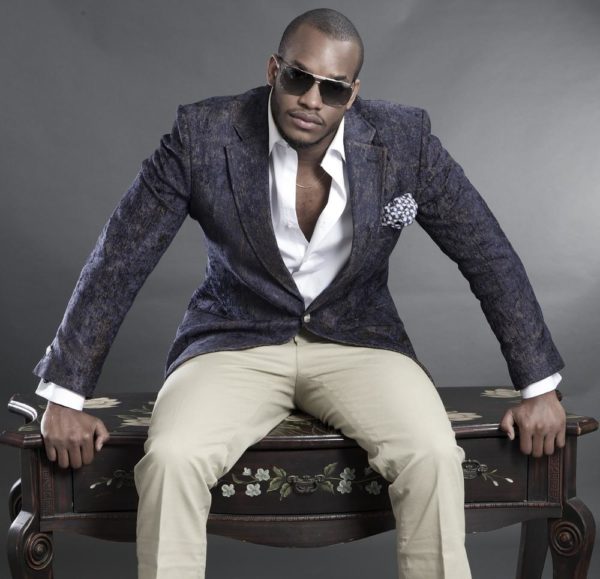 Before The Music
A Lynxxxtionary? That should be interesting. I'd really like to know more about you, what were you involved in before you made your debut into the Nigerian Music Industry?
I was into different things. I have a clothing line called Syndik8 Denim, I also have a recording studio called the Syndik8 Red Room that I own with my partner Icon. I have a media company called HTM that specializes in branding and advertising. And I also direct videos. I co-directed all my videos apart from 'Change Your Parade'. I'm also a graphic and web designer.
Do you still do all these?
Yes. The thing is I always find time to do my graphic and web designing work because it's something that makes me happy. I designed my website Thisislynxxx.com, a beauty website Shomya.com, a website for the Coral Apartments at 1004, I've done tons of websites I can't even remember. I designed the former Chrome Mohits Logo, the Serious Music Logo and the WFA logo for Ikechuckwu. I am a creative person so whenever it comes to doing something creative, it gives me a drive.
Did you study something relating to branding and advertising?
I studied Business Marketing and Economics at the University of Hull, UK.
Your association with these musicians implies that you have been involved in the Nigerian Music Industry long before you broke out. What were you doing then?
I was studying the industry. I was recording stuff but my type of music had not been accepted in Nigeria at that time so I just held on. I had a couple of meetings with some Record Label heads and they turned us down, they said my type of music won't be accepted here, bus drivers won't listen to it and that's what drove us to form Syndik8 records.
When did you really start singing, or should I say rapping?   
Music started for me as far back as 1998. My first studio experience was at Even Ezra Studios in Victoria Island with Nelson Brown, Foster Zino. These are people who those who have been in the industry since the 90s know. They were the times when you record your songs on a cassette. In 2004, after some Record Labels had turned us down, Ikon and I decided to start our own Label because if they were not seeing our vision, it was up to us to take it into our own hands.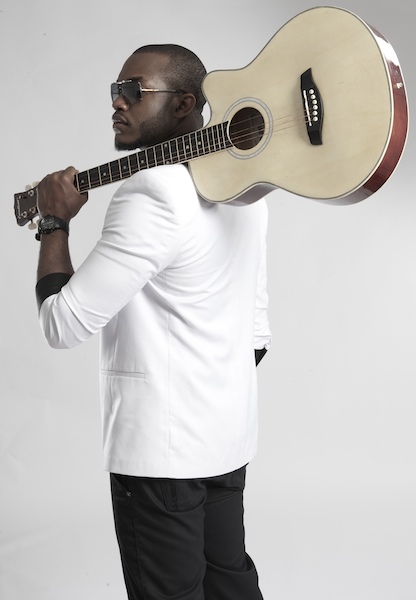 Breaking Into the Industry
Your music practically blew up after you released your first single. But take me back to the early days before most people knew Lynxxx. What was it like then?
I started just like everybody else, rapping with my friends, putting mix tapes on the internet. Then I was in the UK and when we put a song on the internet, we had almost a 100,000 hits on My Space. But I realized that doing music from abroad doesn't really pay because you can't export it to Nigeria. So I left music for a while, learnt how to design and took my time to study what it took to be a success in making music. And then in 2009, I felt I was ready to come back home. I moved back in September 2009, recorded Change Your Parade in October, put it out in November and by December it was a big song.
When you finally decided to come back home, how easy or difficult was it for you to get your music accepted?
I won't say it was easy but it was not as difficult as it could have been right now. The industry was not as saturated as it is now. The only people that were really in the industry were people who had big names – Dbanj, Eldee, Naeto C, Sasha, Ikechukwu, Banky W. It was not that crowded, there was still room for new sound and I think that's what made it not so difficult.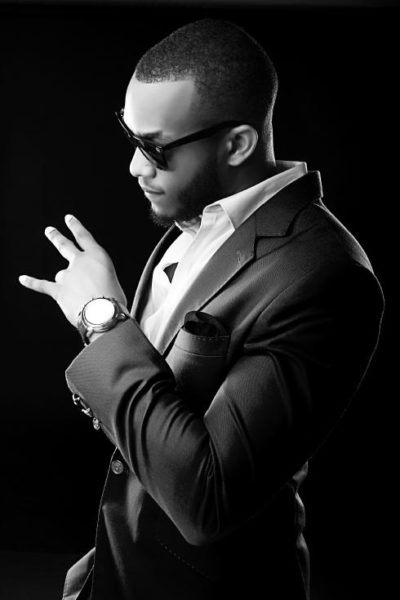 I'm quite interested in your fashion label. Tell me more about it…
Syndik8 Denim is an urban label that makes T-shirts with westernized influenced. Basically its African culture designed in a very bright and westernized style so that when you walk into a room, it's something that people would definitely notice.
So far, you've had an impressive, almost rapid career start. What do you think is responsible for this?
I'm just very thankful to everybody who has supported me – the blogs, the radio stations, the DJs. At the end of the day, it's up to these people.
You released your first single in 2009 and your album one year later. What was it like preparing for your album?
I recorded over 50 songs and we had to shortlist it later. Within that year, I was in the studio from 6pm to 7am every day and that is the reason why I wear shades a lot because my lifestyle over the last 5 years, I've not really been sleeping. Look at my eyes, I have permanent bags under my eyes so I just wear shades to keep it away from the public.
You self titled your album 'This Is Lynxxx'. What was the general idea behind your debut album?
With that album, I wanted to please myself first, saying 'I'm offering you, me. If you accept it, all well and good. If you don't, I hope you grow to like it in due time'. And it did pretty well, it got me a Pepsi endorsement and made me a substantial amount of money in the year 2011.
You simply read my mind, I was just about to ask about your Pepsi Endorsement. You're one of the very few artistes to get endorsed by the Pepsi brand. How did you clinch that deal?
The Pepsi deal came not by might but the power of God because it was not something that I chased. As God would have it, they just reached out to my agent and said they were interested in signing an endorsement deal with me.
What does it entail?
It's a basic endorsement where you represent the brand, you're the face of the brand, promote the brand however you can that's why you see Pepsi in my videos. My tour was sponsored by Pepsi. It's an opportunity to grow both ways.
You must have gotten some cool bucks from that deal, right?
I'd just say I was very OK.
Some people insinuated that you got that deal through your father's connections. Is there any truth in that?
I'd like to clear that up. My father didn't even know about me doing music or anything about Pepsi until I had signed the deal. I made sure my album was almost ready and I had basically done the ground work before I told him. My father is an Economist so you have to display a certain level of seriousness in what you are doing so I made sure I had gotten to some level before I had a meeting with him to say this is what I want to do. Does my father work at Pepsi? No. Does my father know anybody at Pepsi? No. People will always talk. I might come from a well-to-do background but that has nothing to do with my career and if people really know my family, they'd know that it's a family where you don't get handed out things.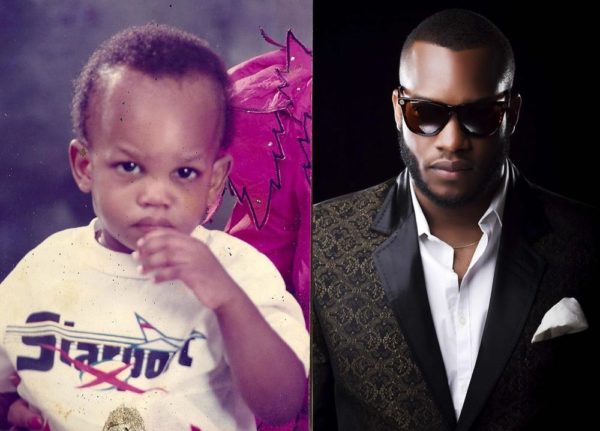 Tell me more about your family.
I am the only boy with five sisters and you'd think we are pampered but everybody in my family had to get jobs for themselves, had to hussle. There are times when my sisters moved back to Nigeria and a year after, they haven't gotten a job. It doesn't mean that there is no connection but there is no reason why life should be that simple. My parents taught us the hard way.
It's been more than a year now since you released your album. How has its reception been like?
It's been good especially outside the country. I released an album that was well rounded because I wanted to take it to somewhere like Spain to play it there and there would be something that they can connect with. It's gotten me out there and I learn from my mistakes; I can say I can do this better now because I've learnt that this works this way.
What new projects are you working on?
I'm working on my second album, I'm also working with my new artistes on the label, making sure that they come out the right way. I'm also working on opening a shop for my clothing line hopefully this year and there are some international deals on the table.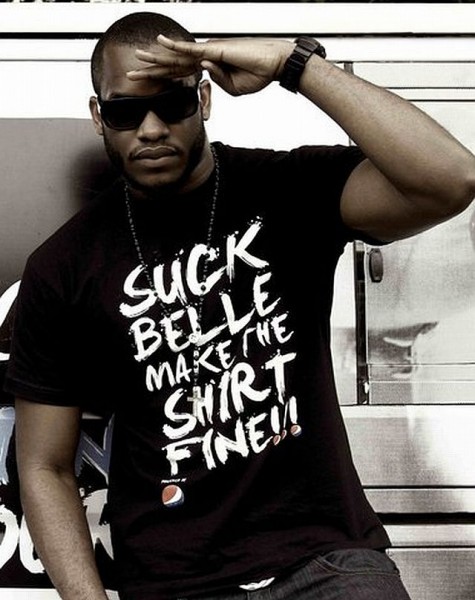 A shop for your clothing line. That's interesting. How affordable are your T-shirts?
The T-shirts sell for N5000 because we make sure that we give you T-shirts that no matter how many times you wash it, it doesn't fade, it doesn't stretch. One thing about my brand is that whatever I do, I make sure it has good quality. The last time I did anything regarding my T-shirts was in 2010 and since then the music picked up so now I've taken time out to re-design, re- strategize and try and open up a shop.
The Man Behind The Music
Let's talk more about the man behind the music. What are your real names?
Chukie Edozien
How would you describe your personality?
I'm a very free spirited person. More often than not, people tend to misjudge me. I think my face is just hard for no reason. If someone gets to meet me, they say 'Oh my God, I had a misconception about you. I thought you were stuck up but you're actually very cool'. If I meet 10 people, out of that 10, 8 would say that.
Why do you think you get that kind of reaction from people?
I don't know. Maybe it's just the aura that I give out. But I'm a very free person, I joke a lot. I'm not the person that a lot of people tend to think I am. I'm open with every person. I'm just somebody who likes to live life. I'm very ambitious and I like to challenge myself.
I noticed you supported some NGOs for People Living With Disabilities in the campaign for signing their bill in Lagos state. Tell me about it.
Nigeria is not so structured. For instance, for somebody on a wheelchair, there are few facilities to cater for such people. You never know how people living with disabilities feel until you maybe have an accident, it can happen to anybody. For that reason, I supported the NGO and thankfully, Fashola has approved it. I'm up for any good cause such as that.
What qualities attract you to a lady?
I am attracted to ambition. I like to see women getting up and trying to make stuff happen and not sitting around waiting for mum or dad or boyfriend. I like a woman with plans, who is grounded and sticks to what she does, someone who knows what she wants out of life. Obviously, she has to be pleasing to the eyes, has to be able to package herself and look nice. I like a woman who can cook because I like to eat. I like a woman who can hang out with my guys, someone I can gist with, someone I can get silly with.
What are you not attracted to?
I'm not really a fan of big weaves. I'm not saying I'm not a fan of weaves at all but I appreciate women with natural hair. Ponytails get my attention anytime.
Have you found the kind of lady that to you, is a complete package?
I would rather keep that personal because that is the one percent of my life that I can hold on to without letting it out to the public.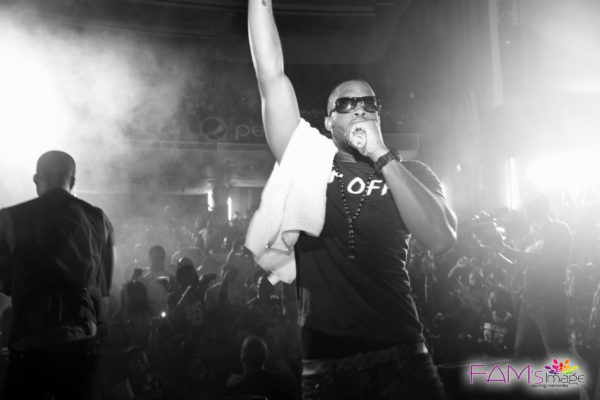 What is the most uncomfortable thing about fame?
The fact that there are always eyes on me. It's like a double edged sword; there's the good and bad. You can wake up and read something about you that has never happened. It's hard to just be free except in your house.
Tell me about some crazy things you've read about yourself.
I read I had a baby a couple of months ago. There's this rumour about me and Toolz having an affair and it's been going on since I released 'Good Loving' with Wizkid in 2010 because I mentioned her in the song. And the one about my father getting me the Pepsi Endorsement.
Have you ever been turned down by a lady?
No
What would you do if you were?
I'll walk away in shame.
It was really nice chatting with Lynxxx. Do enjoy some of his music.
Lynxxx ft. Wizkid – Fine Lady

Lynxxx – Follow Me Ft ShowDemCamp (SDC) & Poe (Video)

Lynxxx – Ice Cream Factory Ft Enze (Video)

Lynxxx – Alabukun Ft Banky W (Video)