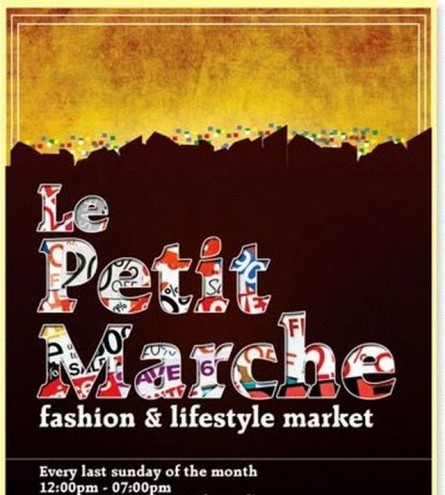 We know that you absolutely cannot wait for this month's edition of Le Petit Marché – "LPM May Edition.
This weekend, LPM is pulling out all the stops to serve you the opportunity to have an unbridled shopping experience! The GET Arena will be home to the blissful bedlam that will be the May 2012 edition of the LPM market. Nothing beats going on a shopping rampage to shut down the month!
So come on down to the GET Arena, Victoria Island this Sunday, from 12pm – 7pm, with your friends and family for your fashion fix amidst drinks, music, food & fun!!!
You have seen all the photos from the April Edition, now get yourself set and ready for the May Edition as it promises to be bigger, better and more fun. Admission is free for all, don't forget to bring your friends along and your purses.
Vendors – Lizbeth Couture | Mode | Abeke Luxury Fit | NisKay Fashion | Suzzy Accessories | Gorgeous Beauty Place | Sparkle Fashion | Sucree | Biddy's Mondo | Vintage Colette | Estitos | Y. Craig | Oak's Signature | Blue Hut Perfumes | Toseki Vintage | Mo Accessories | 87 Couture | Tee's Bargain Corner | Le Duchess | Diva's lounge and more.
See you all there!
Date: Sunday 27th May 2012
Time: 12 Noon – 7 PM
Venue: The GET Arena, Lekki, Lagos
Contact:For more info and general enquiries
___________________________________________________________________________________________
Sponsored Content