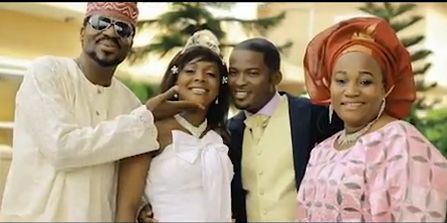 If you don't have a song for your wedding, now you do! 1st Born and Mike Abdul of Midnight Crew have released the video for their new single – Jennifer.
Nigerian funny lady and actress Helen Paul plays the main character Jennifer, Nollywood Actor Ayo Badmus plays her father, Nigerian Producer Flo plays the pastor and Lepacious Bose plays "Owambe Mama". The video was directed by Akin Alabi.
We are so loving this song and we hope all Nigerian Brides do too.
Check it out!