Bukola Aré , the Fashion Entrepreneur behind the  womenswear line House of Versatile Styles (HVS), announces the release of her new accessories collection and unveils new ecommerce shopping site, bybukolaare.com.
Designed for the modern day fashionista, the HVS Accessories Collection is comprised of  bold & precious one of a kind handcrafted statement pieces which  infuse tribal prints & vibrant metallic fabrics.

'I am what you could call an accessories junkie , I love pieces that come with a statement .I love Bold , Bright & Beautiful one of a kind pieces .Here I am designing and selling affordable hand crafted luxury, I believe fashionistas can appreciate that'. –Bukola Are
Bukola choose rising Top Model and cast of NBC'S 'Escape Routes' TV Show as the face of the HVS Accessories 2012  collection.  The lookbook was shot by Fashion Photographer  Ada Emihe of Avaloni Studios NYC.
View the lookbook below: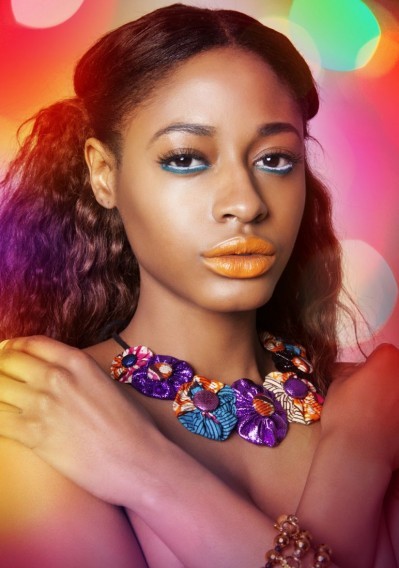 Shop HVS Accessories 2012
Follow Bukola Are on Twitter
Visit the HVS Facebook page
Visit the HVS Blog